With Outfunnel you can send email campaigns to any segment you've defined in your CRM.
Choosing which segment(s) to send campaigns to if you're a Pipedrive user
Outfunnel works off of Pipedrive data and filters ie. any segments you've defined with Pipedrive filters for People can be sent email one-off campaigns or email sequences. The filter visibility needs to be set to Shared (and not Private).
With Pipedrive People filters you can use person, organization, deal and activity fields as conditions, giving you powerful control over creating segments. For example, you could create filters that show you:
People who work in the software industry and have open deals
All clients who have not had any activities recorded for the past 3 months
All people who have an active deal in a specific stage and are based in New York
Please note that Outfunnel works off of People filters only and any Organisation or Deal filters can't be used as segments to send campaigns to. But also note that you can use Organization and Deal statuses and fields when you set up People filters.
For example, the People filter below lists all contacts with an open deal in a specific pipeline and stage, and with the Organisation address located in the USA.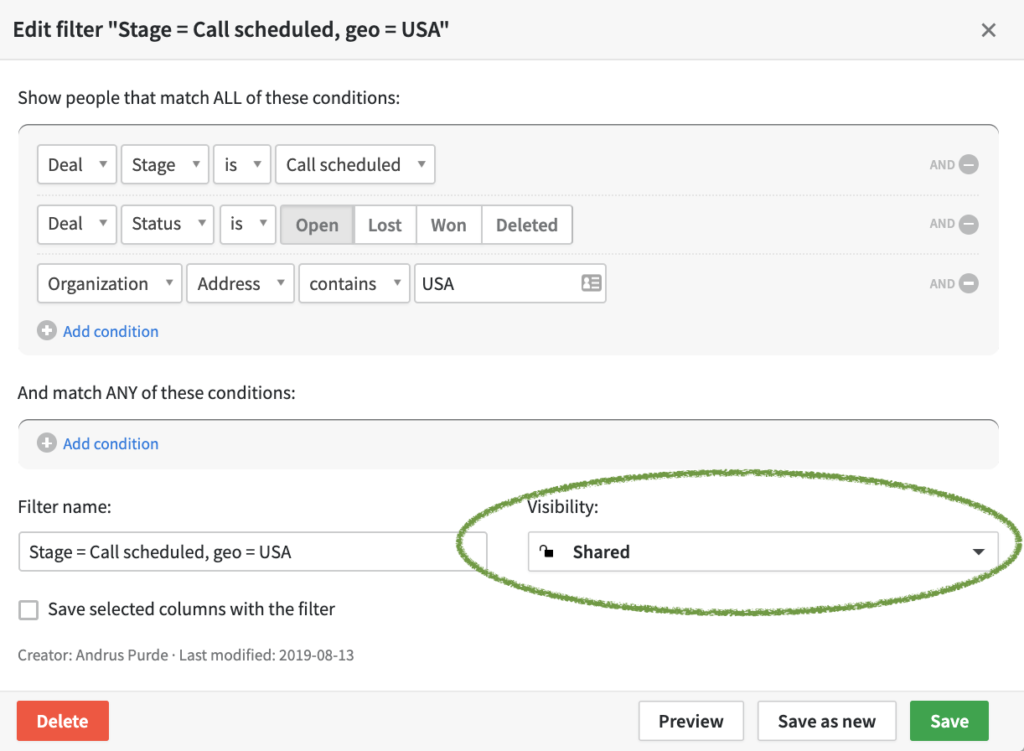 Learn more about using Pipedrive filters
Any segments you've defined with Pipedrive will be available in Outfunnel as recipients if you're creating new email campaigns, or if you're creating an automation to sync data between Pipedrive and Mailchimp.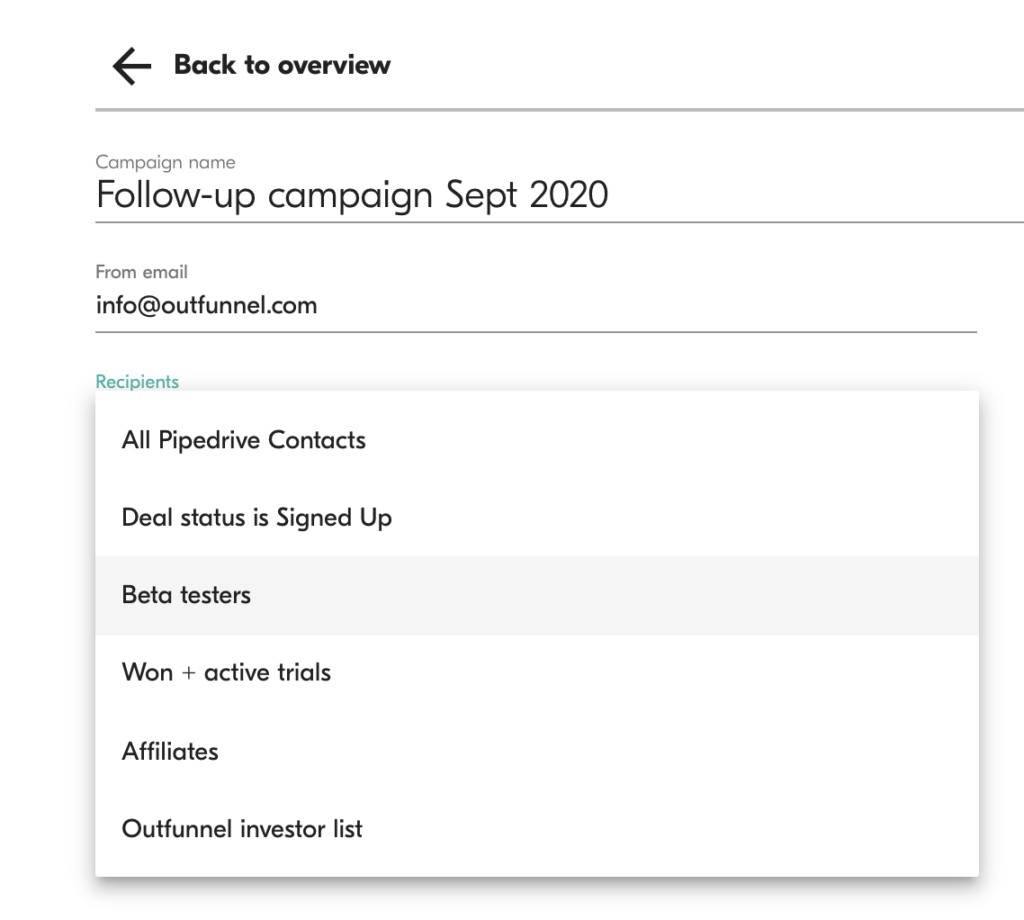 It usually takes 2-3 minutes between creating the People filter in Pipedrive and being able to access it in Outfunnel. Please make sure the filter visibility is set to Shared (and not Private).
Choosing which segment(s) to send campaigns to if you're a Copper user
(Coming soon)