Outfunnel unites your sales and marketing data, builds context about each lead, and helps you plan the best next action

Set up on your own or get our team member to help
Make
all

of your sales and marketing data visible for sales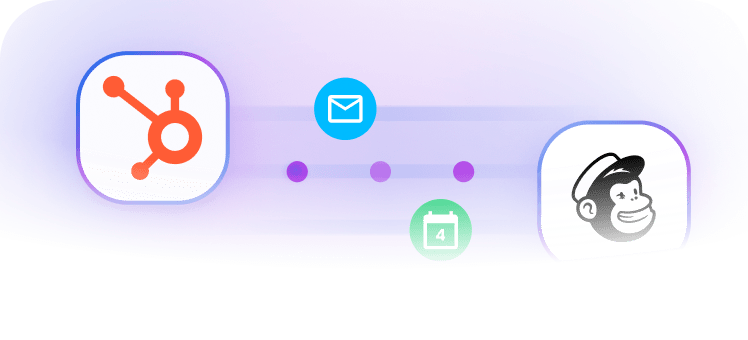 Sync sales and marketing data
between all your tools securely and easily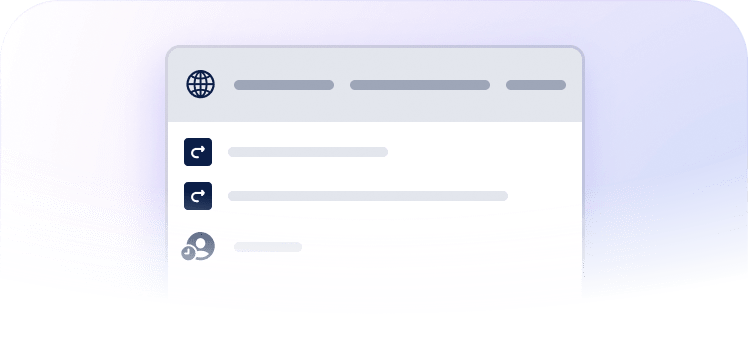 See what leads do on your website
with website visitor tracking
Use data from all your sales and marketing tools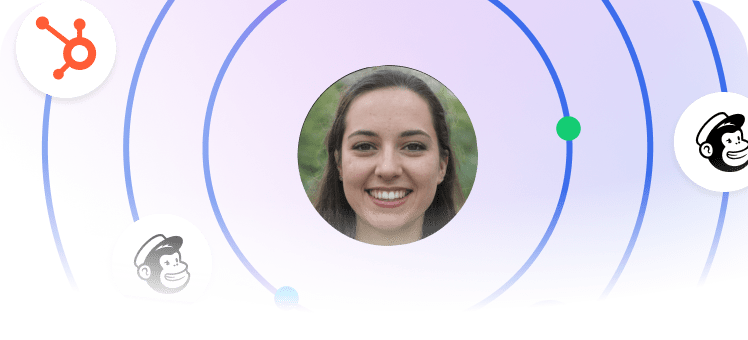 Develop complete 360-degree contact profiles
with website behaviour, email engagements, lead source information, and more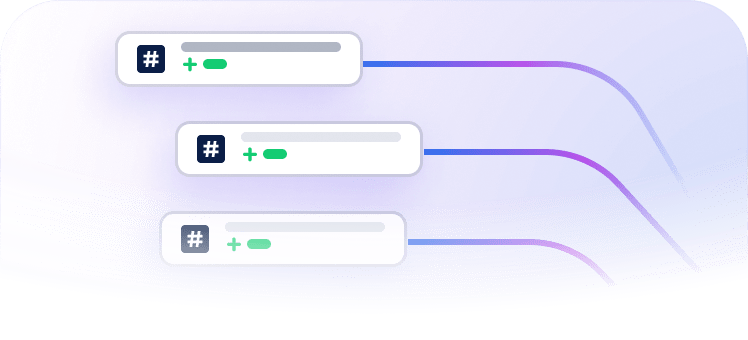 Segment and score your leads
based on contact and engagement data from all your marketing and sales tools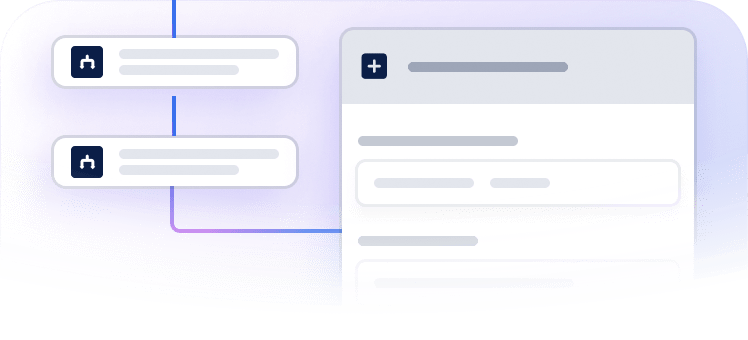 Trigger workflow and marketing automation
across your sales and marketing stack
How Outfunnel turns your sales and marketing data into leads that convert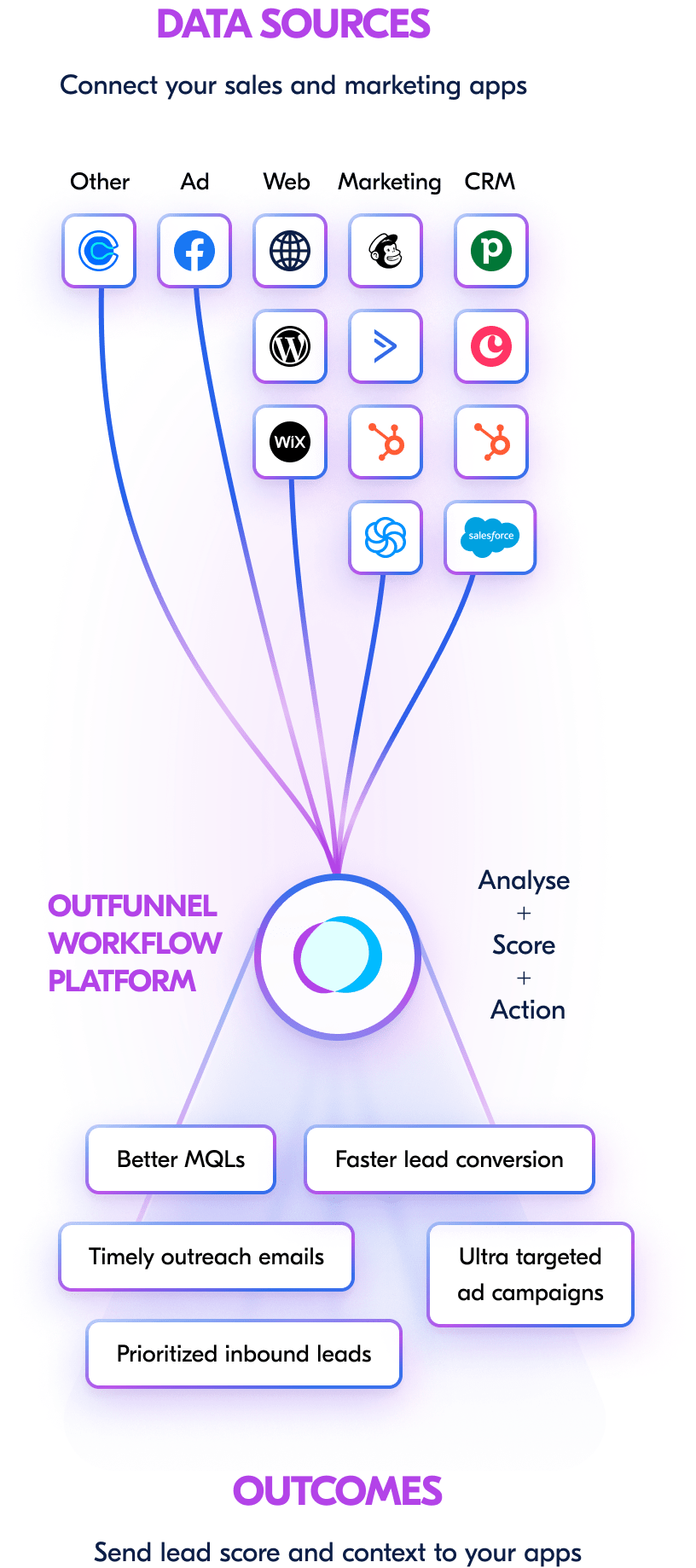 How is Outfunnel different from generic workflow tools like Zapier?
Outfunnel is purpose-built for sales and marketing workflows, so setup takes minutes not hours. Perhaps more importantly, Outfunnel can create a 360-degree profile of each lead (in your CRM) and put all your sales and marketing data to work for things like lead scoring
How is Outfunnel different from lead scoring in your CRM or marketing tools?
Outfunnel can use data from all your sales and marketing apps while most native lead scoring tools can only access data from within that platform.
1000+
businesses have chosen Outfunnel to combine their sales and marketing data in useful ways
"I can see when my prospects opened, clicked, increased lead scores... I just have to pick up the phone then."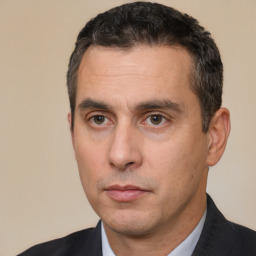 "Outfunnel is an
elegant and easy-to-use
app which has enabled us to build and segment our sales pipeline in Pipedrive using the engagement stats from Mailchimp campaigns."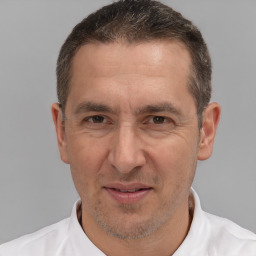 "This tool has been
a game changer
. From website tracking to email engagement, Outfunnel allows me to quickly identify where my time is best spent."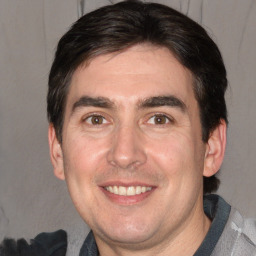 Matthew
Business Development Representative
#1 Top rated app on the Pipedrive Marketplace
uplift in lead-to-win conversion rates
less time spent on dead-end lead
What makes Outfunnel different from generic 3rd party integrations tools like Zapier?
Outfunnel is the only integration tool designed for connecting sales and marketing tools.
So, our integrations are both deeper and easier to set up.
What takes hours to set up a with generic data syncing tool can be set up in less than 15 minutes with Outfunnel.
14-day free trial, no credit card required
Start creating sales and marketing workflows across all your tools
14-day free trial, no credit card required