Revenue Marketing Report 2022 is here
How are SMBs performing in regards to their revenue goals?
What is the current state of sales and marketing alignment among SMBs?
What has been the impact of the work-from-anywhere era?
Read the Revenue Marketing Report 2022 to see the survey results of over 300 sales and marketing leaders across industries.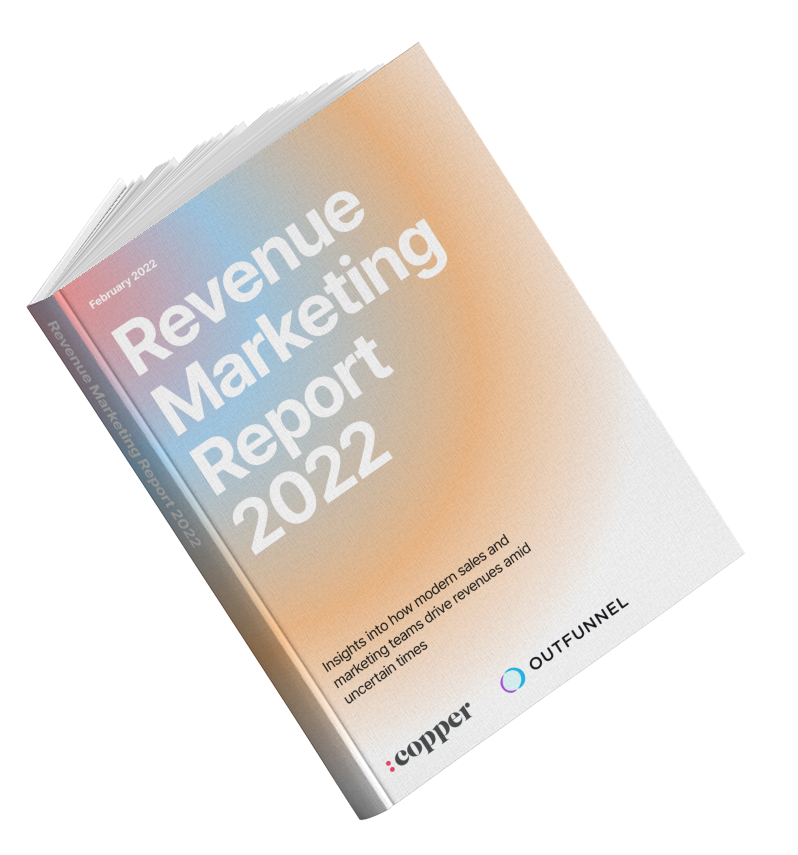 Download the Revenue Marketing Report now
Get the free 26-page report with dozens of findings about the state of revenue marketing at the start of 2022.
Key findings: remote teams report worse alignment and revenues; general optimism despite increased misalignment
SMBs are embracing remote work, but at what cost?
63% of SMBs have set up a fully remote or hybrid office structure, while 36% are fully back in the office.
The impact of changes in the workplace is clear: those who have gone fully remote report worst sales and marketing alignment, as well as the worst revenue performance.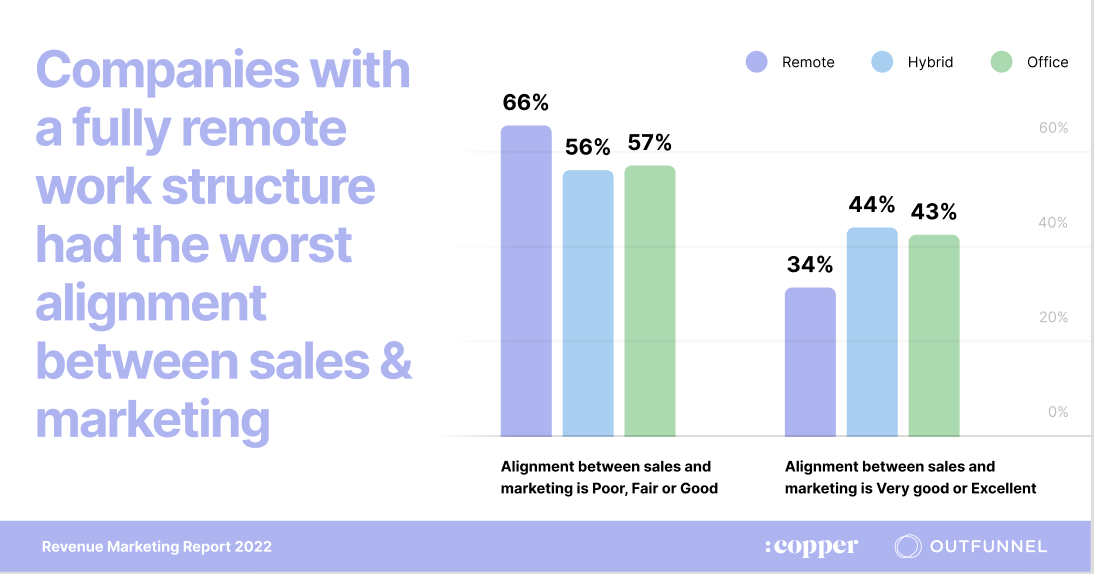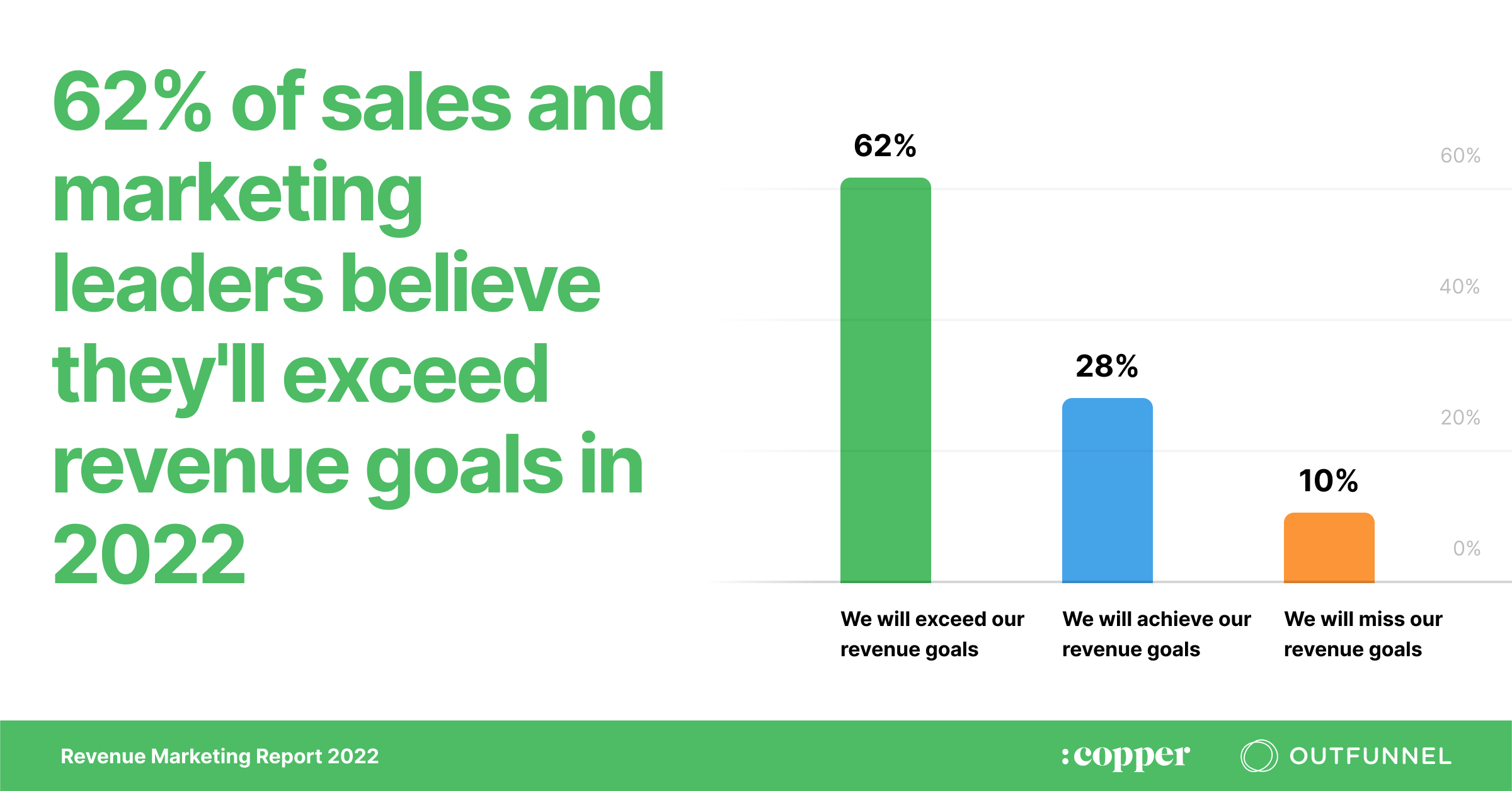 Optimism amid uncertainty
Following nearly two years of rapid change, most sales and marketing leaders reported exceeding their revenue goals in 2021—leading to widespread optimism for the year ahead.
As many as 62% of sales and marketing leaders surveyed expect they will exceed their revenue goals in 2022.
Overall alignment sees decline
58% of respondents rate their sales and marketing alignment as "Poor," "Fair" or "Good," up from 46% last year.
This decline is noted by SMBs of all sizes but is especially prominent in larger businesses (101-150 employees).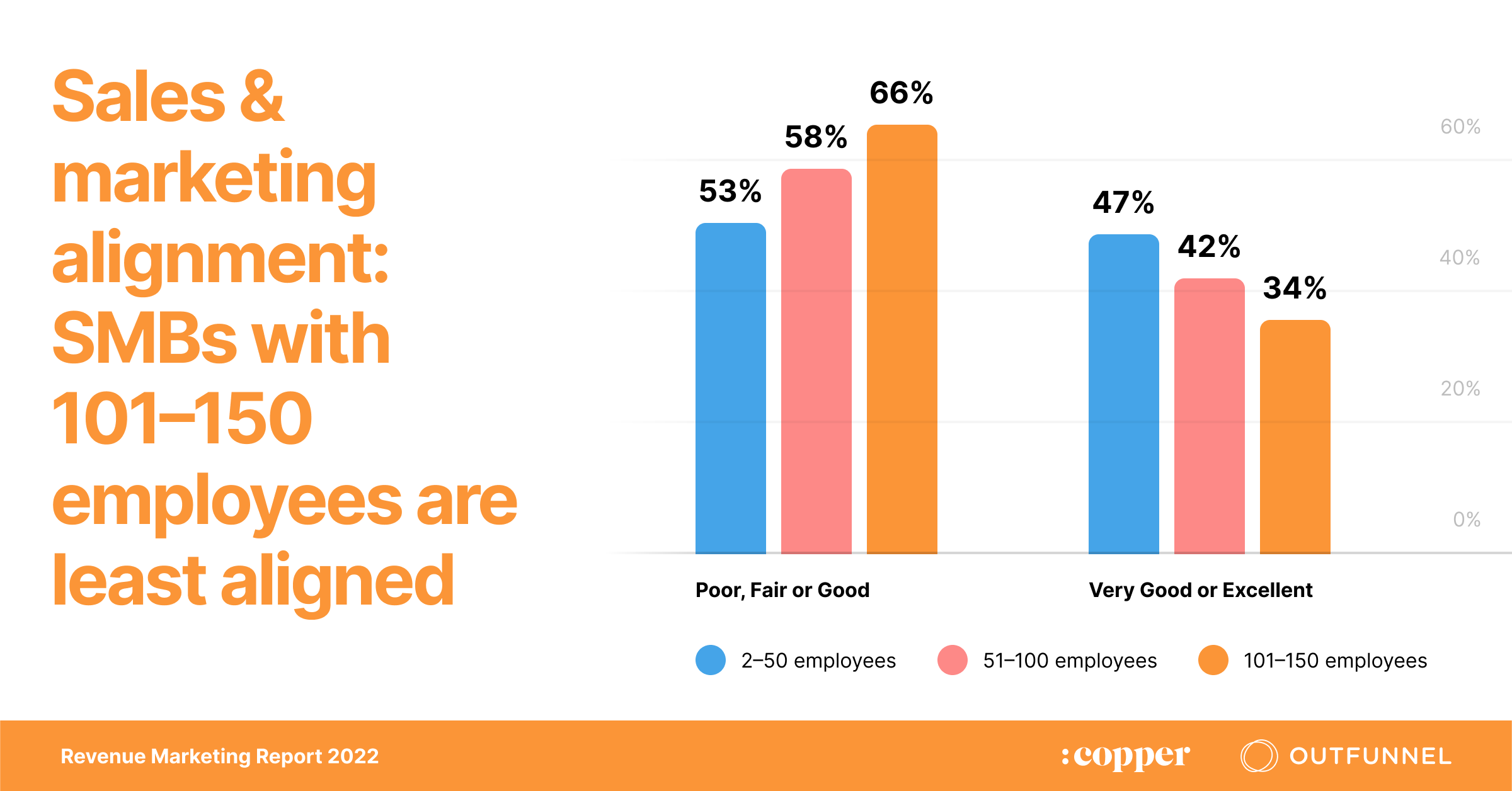 Keen to learn more? Get access to the full report now.
Find out all about the current state of revenue marketing in this report, co-produced by Outfunnel and Copper.