Introducing the 2021 Revenue Marketing Report
In a perfect world, sales and marketing would work together like two peas in a pod. Alas, we're not quite there yet.
Find out all about the current state of sales and marketing alignment in this report.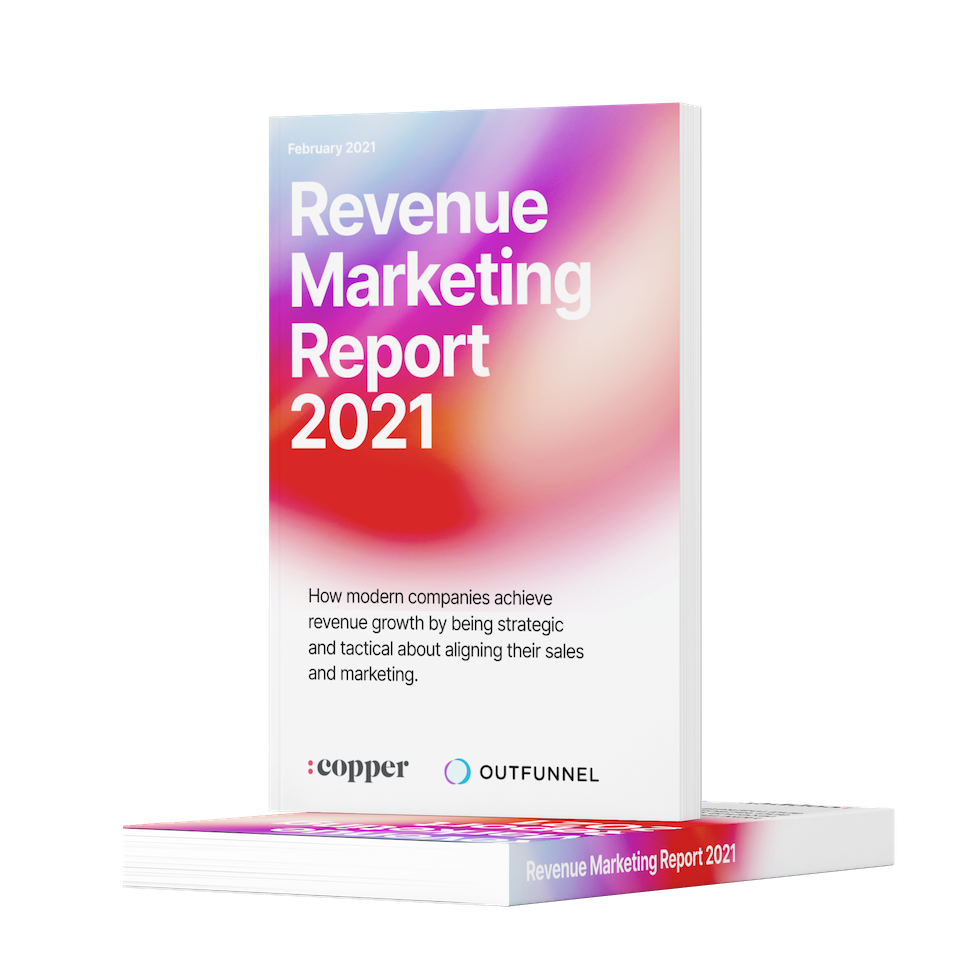 Download the Revenue Marketing Report now
Get the free 24-page report with dozens of findings about the state of revenue marketing at the start of 2021.
Key findings: alignment correlates to revenue increase, yet half report not being well aligned
Nearly half still not well aligned
46% of respondents rate the quality of communication between the teams as 'Poor,' 'Fair' or 'Good,' and 45% rate their alignment of goals with the same low-to-average terms.
Company size plays a role here—SMBs with 51-100 employees are less confident about alignment than smaller and larger subgroups.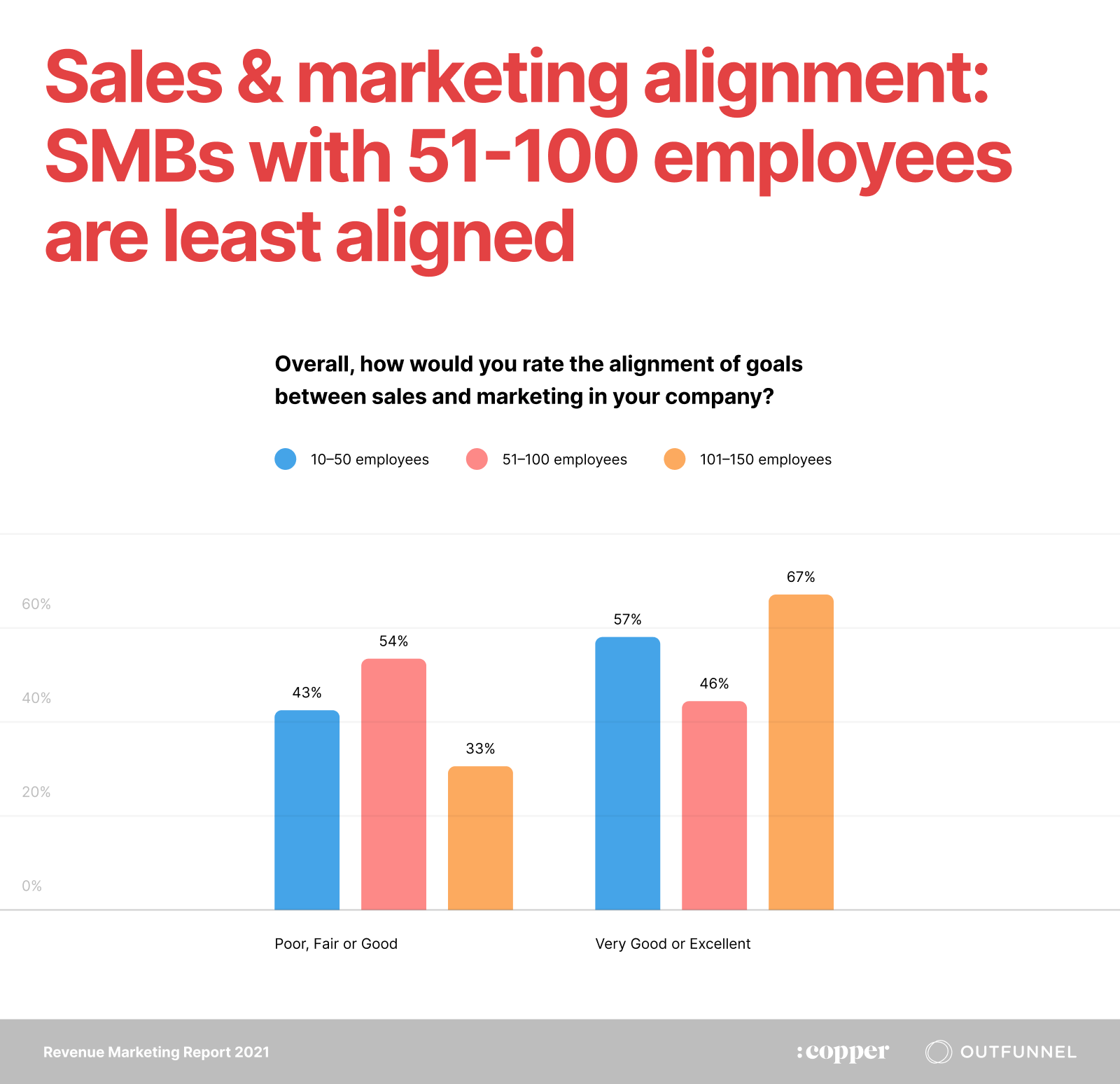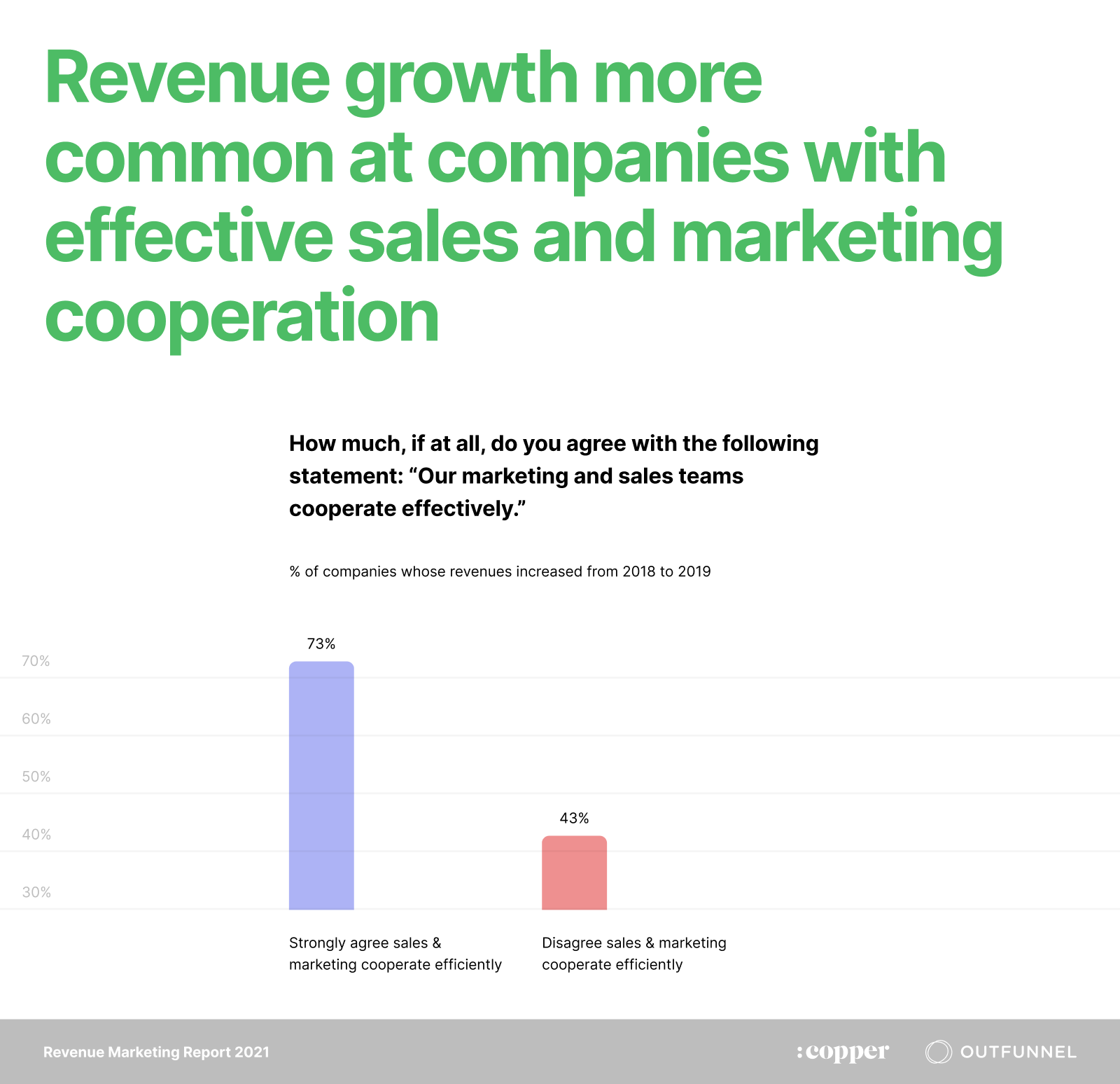 The survey found that revenue growth is 70% more common among companies where sales and marketing cooperate effectively.
The best form of alignment? When both teams cooperate on strategic and tactical initiatives, like executive buy-in, regular joint meetings and shared KPIs.
Sales and marketing tools
36% of respondents rate the usefulness of sales tech and martech tools as poor or average.
Nearly half of all respondents (47%) agree that these tools would be more useful if they could be easily integrated, and 40% agree they'd be more useful if they would be more affordable.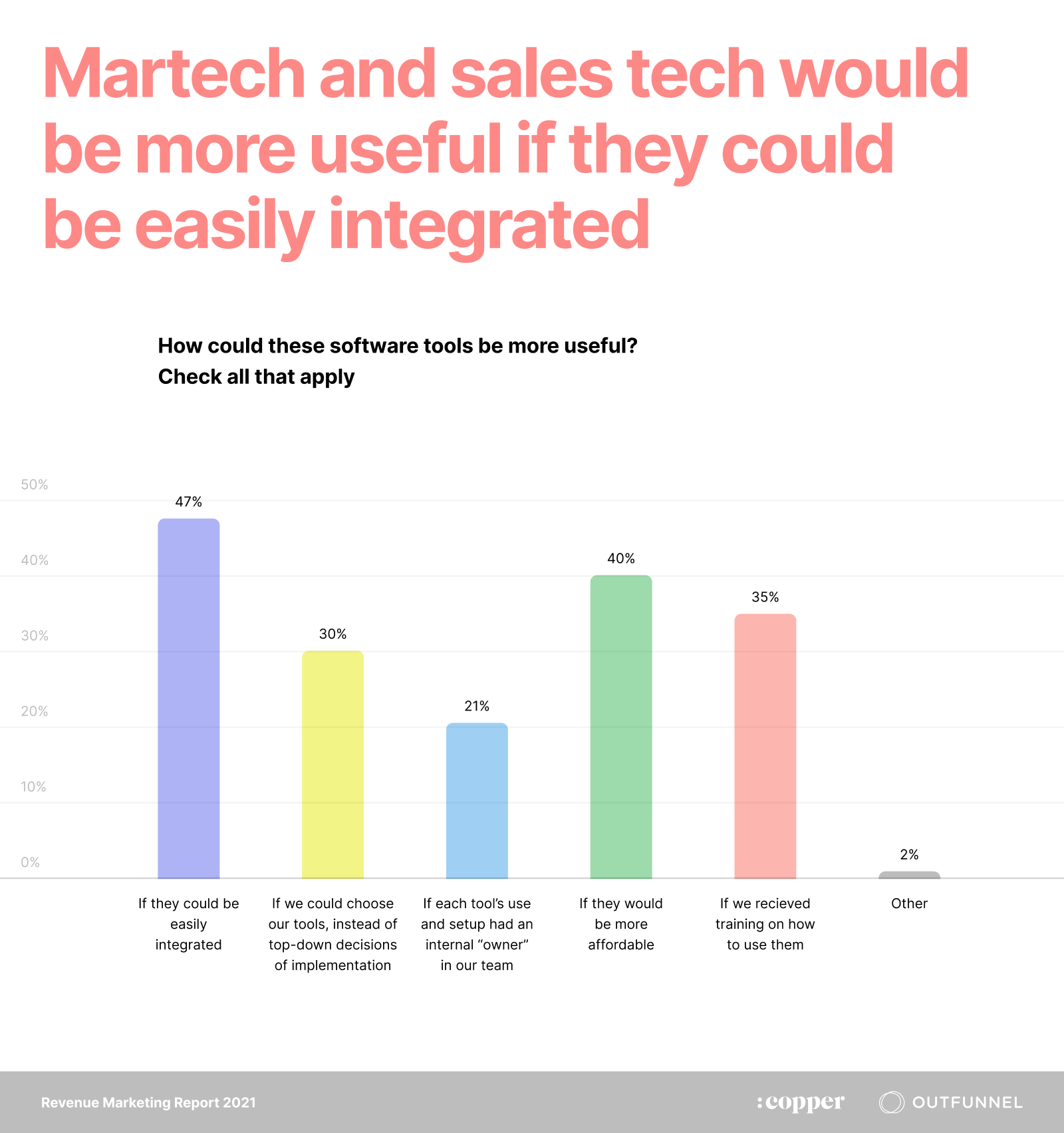 Keen to learn more? Get the report now.
Find out all about the current state of revenue marketing in this report, co-produced by Outfunnel and Copper.