Connect your sales and marketing tools in minutes
Try any plan free for 14 days. No credit card needed.

Connected Pipedrive with Mailchimp to keep contacts in sync and record email engagement data in the CRM
"One-of-a-kind tool for 2-way sync between your CRM and marketing tools"
Overall: "Its cornerstone functionality allowed us to streamline the syncing workflow and to trigger CRM automations based on drip email activity of individual users. It's also a very straightforward tool to use."
Read the full review on Capterra.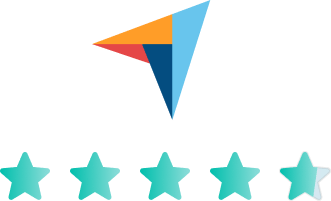 Frequently asked questions
What are "App connector events" and how are they calculated?
An
event
is counted whenever Outfunnel moves info between your sales and marketing tools. For example, if you've set up a connection between your CRM and marketing automation tool, then every time a new contact is synced from one tool to another, when a contact's data is updated or when a marketing engagement is recorded, it counts as one event. Read More
Which CRMs and apps are supported?
Outfunnel works with the following CRMs: Pipedrive, Salesforce, Copper, Airtable and HubSpot CRM.
You can use it to connect your CRM with these sales and marketing apps: Mailchimp, ActiveCampaign, Sendinblue, HubSpot Marketing Hub, Calendly, Facebook Lead Ads and a number of web forms (Wix Forms, Elementor Forms, Gravity Forms, Contact Form 7).
How do I know which plan I should choose?
It can be difficult to estimate how many events you will need to cover your data syncing needs. It depends on the amount of contacts you have, how many tools you choose to connect with your CRM and how actively you engage with your leads. We recommend trying out our 14-day free trial to get an idea of how many events will be synced between your sales and marketing tools. You can always upgrade and downgrade between plans.
Overall, we've designed our product and pricing with the view that bringing sales and marketing data together should be affordable to everyone.
Get in touch with our support for advice—simply reach out via the in-app chat.
How do I know if I hit the limits of my pricing plan?
We will notify you via email when your account has used 80% of the plan limits. Similarly, you will receive an email notification when you hit the limit. You'll be able to see your event usage for the current billing period under your account at any time.
What happens if I hit the limits?
In order to ensure uninterrupted data sync, we will auto-upgrade your subscription when you cross the limits of your subscription plan. If you'd prefer to stop using Outfunnel's functionalities when you hit the limits, please let us know and we will disable auto-upgrades for your account. Reach out to us via the in-app chat or by replying to the plan limit notification emails sent to you.
Can I upgrade/downgrade as I please?
You can easily upgrade and downgrade at any time. If you choose to downgrade, excess funds will remain as credits on your account. If you choose to upgrade, we will charge you a prorated amount that will cover your subscription until your billing date. Switching between plans can be done at any time during your billing cycle.
Is my data secure?
Yes, we have an extremely high bar for keeping data secure and a suitable amount of relevant experience. Our tools and security measures are based on the more demanding end of industry best practices.
Does Outfunnel comply with GDPR?
Yes, our service is GDPR compliant. Our servers are hosted in EU and we've put a lot of thought and effort into keeping it safe. We don't unnecessarily gather or process data, and we don't gather or use data without explicit consent. We expect our customers to also be GDPR compliant.
Do you offer discounts to non-profits or startups?
Yes, we offer special pricing (usually a 50% discount) to non-profits and startups that are yet to raise capital. To activate this, please sign up for a free trial and email to support (at) outfunnel (dot) com, adding a sentence or two about what you do. We reserve the right to refrain from applying a discount for non-profits who promote questionable causes (eg. discriminate specific groups, deny climate change, etc.).