Pipedrive and ActiveCampaign integration, 2-way and seamless
Streamline how key data is shared between Pipedrive and ActiveCampaign, so your teams can focus on selling smarter.
14-day free trial, no credit card required
Sync Pipedrive contacts and ActiveCampaign lists
Move beyond a basic sync: Use Pipedrive person filters to define which contacts are synced to ActiveCampaign, along with labels and custom fields.
Send ActiveCampaign campaigns out with full confidence that the lists are up-to-date. Save all the time wasted on managing lists.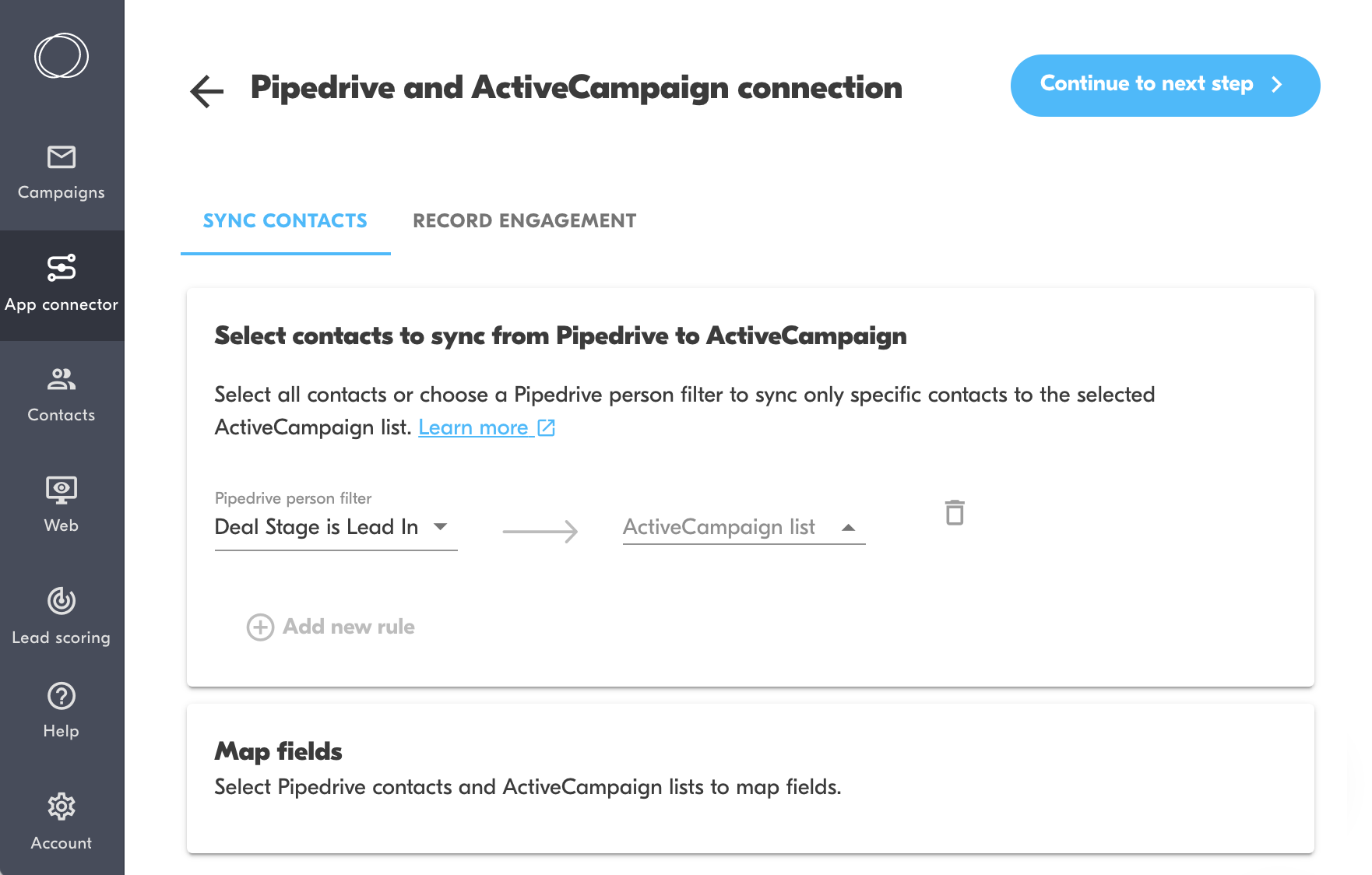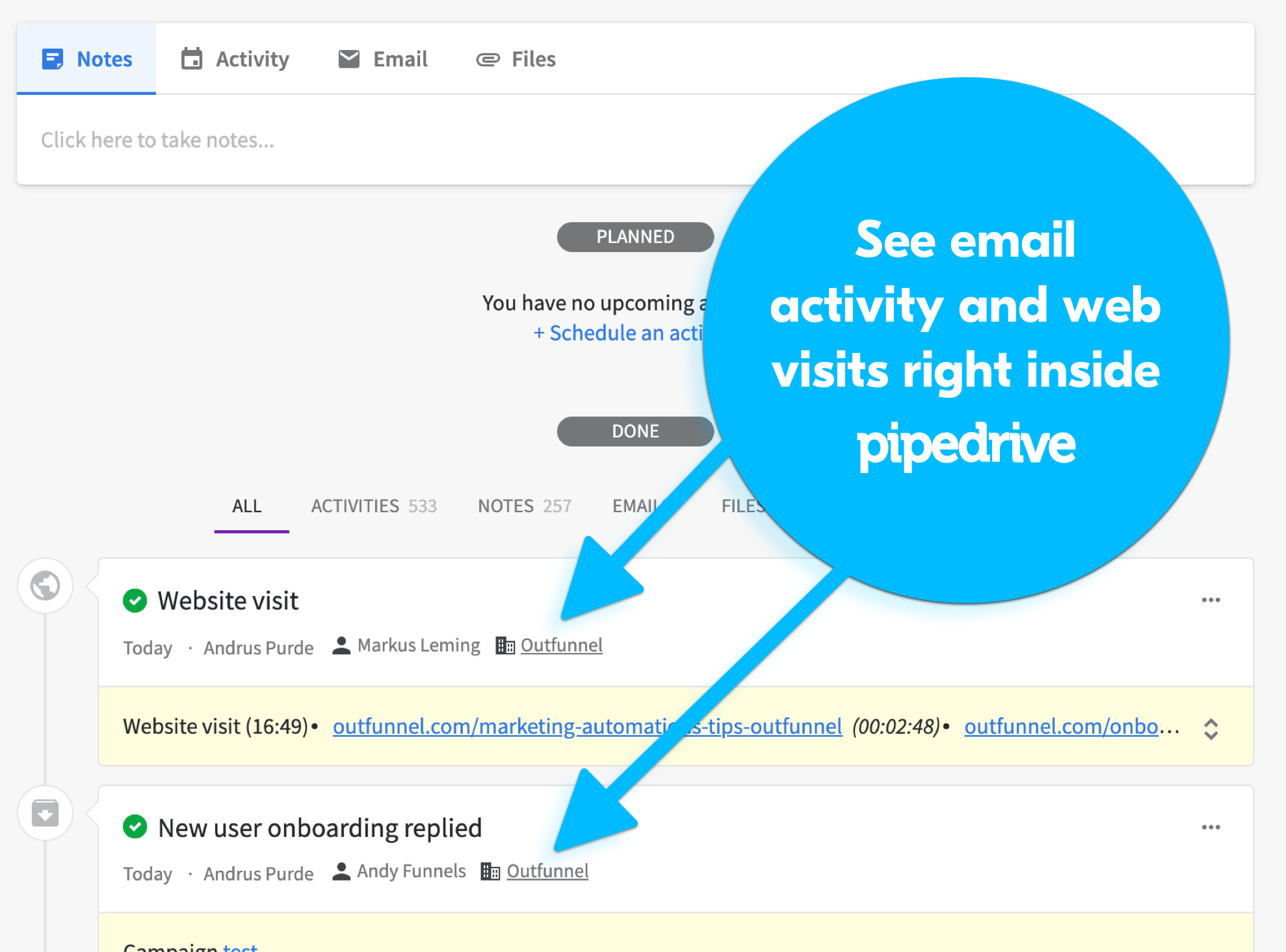 Record ActiveCampaign email engagement in Pipedrive and make it actionable
Choose how ActiveCampaign email opens, clicks and other events are visible for the sales team in Pipedrive. You can also sync historical email engagement over.  
Sales can easily identify the most engaged leads right inside Pipedrive. 
Create new contacts in Pipedrive from ActiveCampaign subscriber activity
Fine-tune your preferences: Sync all new ActiveCampaign subscribers or only those who engage with your campaigns to Pipedrive as contacts.
Sales won't miss any opportunities and can strike while the iron is hot.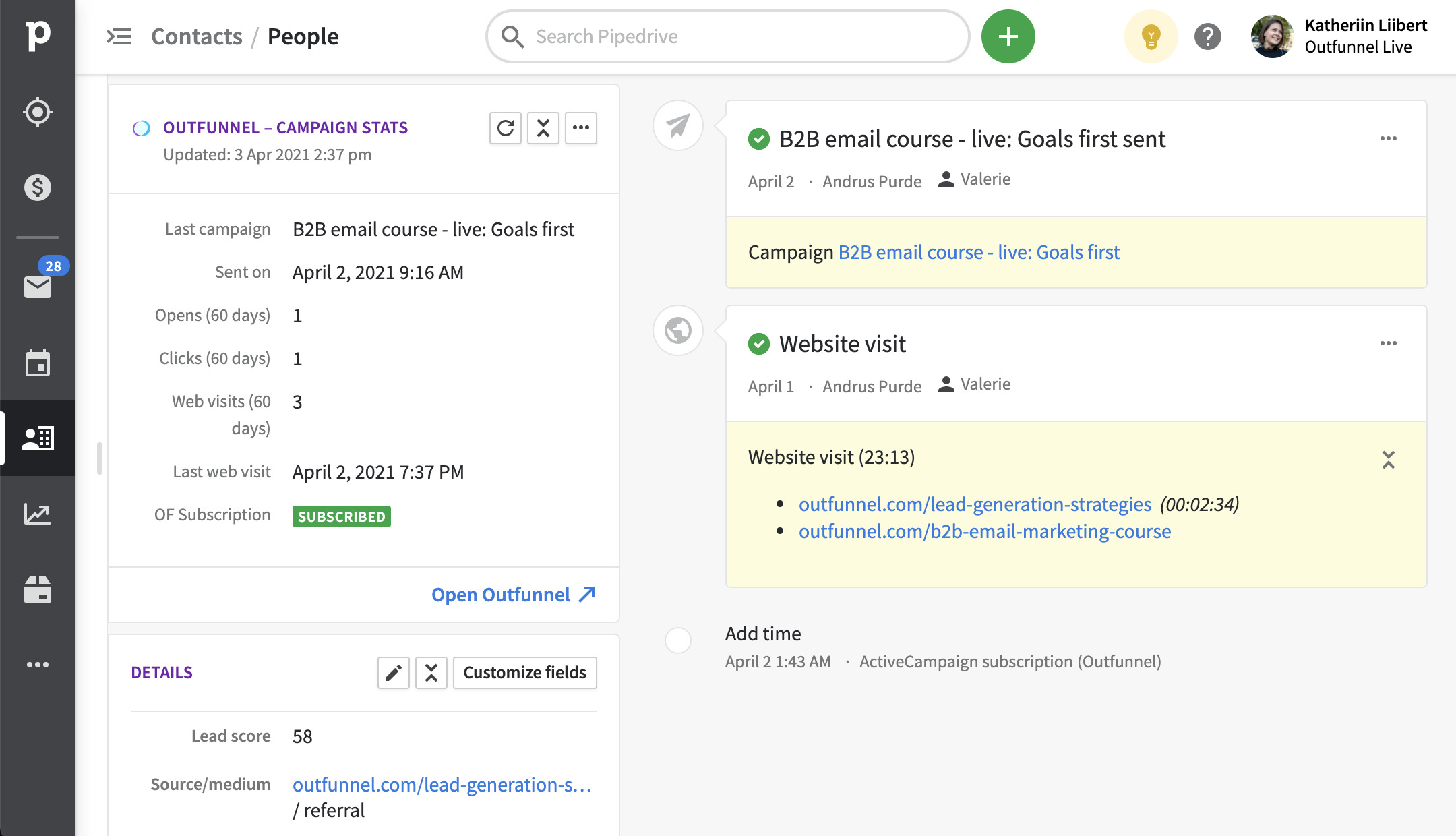 Connect Pipedrive and ActiveCampaign in minutes, no coding skills required
Plans start from just $59 per month
14-day free trial. No credit card required.
Here's what our customers say about us:

Valentin B.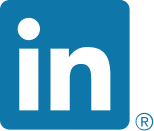 Marketing Manager
Internet, 11-50 Employees


Overall: Setup super easy, most things were intuitive. For me, it elegantly bridges the shortcomings of our CRM. Had to clarify a few things with the support team but they were super responsive so no problem.

Vlad I.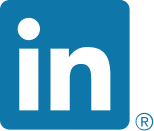 Growth Marketer
Information Services, 11-50 Employees

"One-of-a-kind tool for 2-way sync between your CRM and marketing tools"

Overall: Very positive, especially given the usefulness of the tool and how reachable and helpful the support is. It's also a very straightforward tool to use.
Apps that go well with Pipedrive and ActiveCampaign integration
Sync
Calendly

with

Pipedrive

Connect Pipedrive with Calendly to sync contacts and record form submissions for the contacts.
Sync
Gravity Forms

with

Pipedrive

Create contacts from Gravity Forms fills and log form submissions on the contact profiles automatically.
Sync
Contact Form 7

with

Pipedrive

Sync contacts from Contact Form 7 to Pipedrive and record all key details for the contact.
Sync
Elementor Forms

with

Pipedrive

Create Pipedrive contacts from Elementor Forms submissions and log key data about the form fills in the CRM.
Ready to integrate Pipedrive and ActiveCampaign?
Try this integration free for 14 days now.