Seamless 2-way Pipedrive and Mailchimp integration
Identify your hottest leads, give full context to sales
Mailchimp sends, opens and clicks are recorded in Pipedrive, so the sales team knows who to call first.
Use email opens and clicks as well as web visits to calculate Lead Scores, and sync these to Pipedrive.
Auto-create new Deals in Pipedrive upon specific email opens or clicks.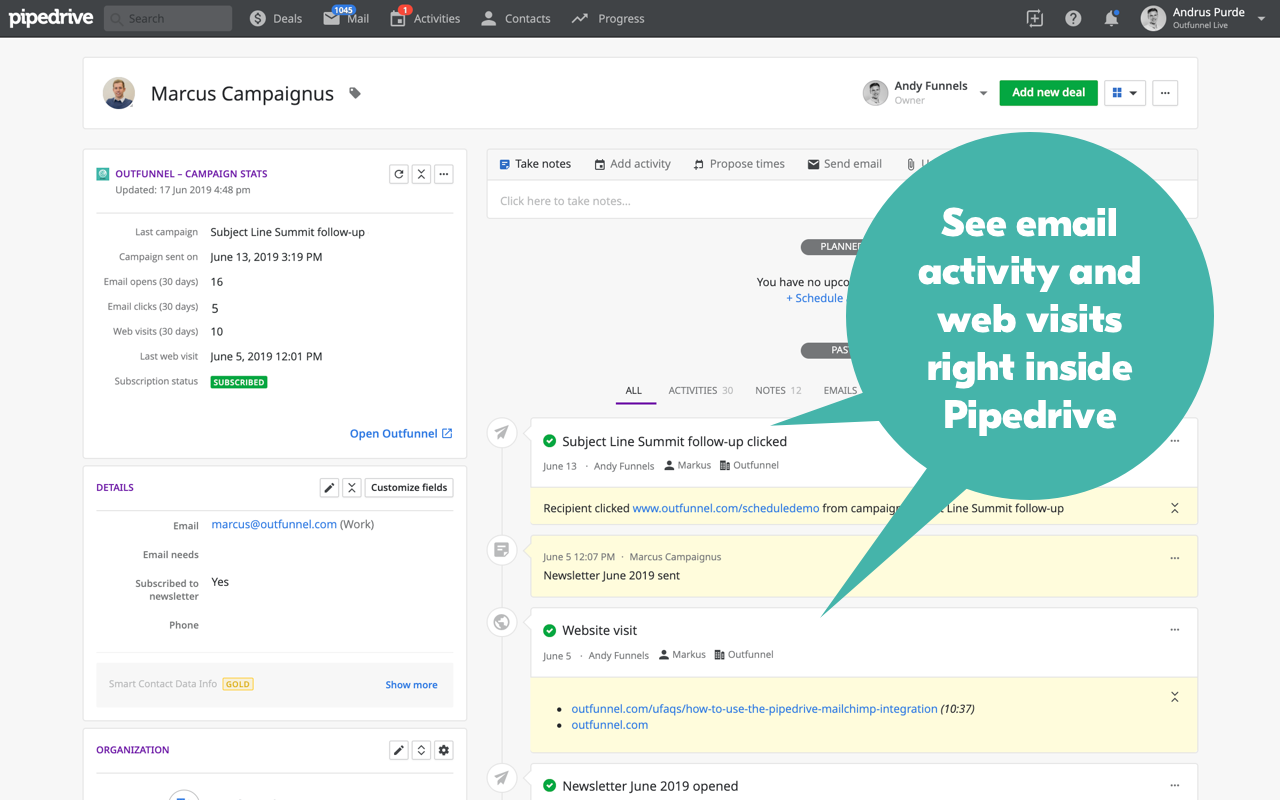 Save hours and hours when creating campaign lists and segments
Add new Pipedrive contacts to Mailchimp without lifting a finger.
Use Pipedrive filters to define which contacts are copied to Mailchimp, so you don't need to worry about exceeding contact limits.
Sync Pipedrive labels and custom fields to Mailchimp
Keep your Pipedrive and Mailchimp databases in sync 24/7
When people sign up as Mailchimp subscribers, new Contacts are created in Pipedrive.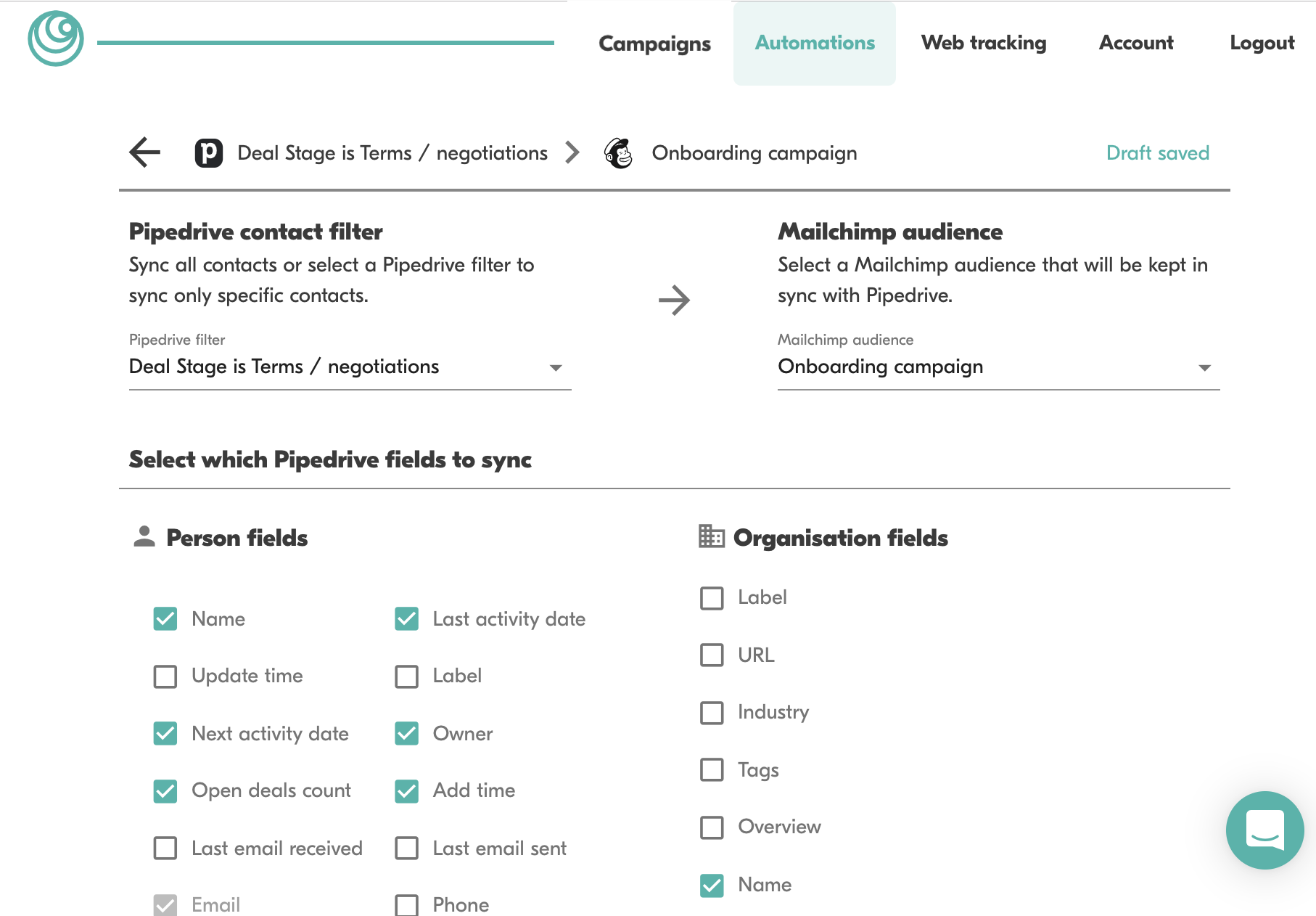 Start syncing Pipedrive and Mailchimp now
14-day free trial. No credit card required.
START FREE TRIAL