Don't be a stranger.
Once a month, we'll share a roundup of our top marketing and sales tips. No spam, ever.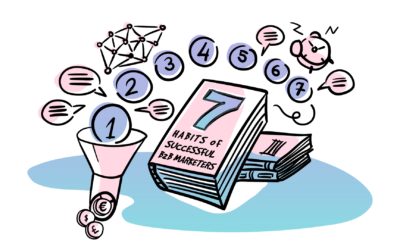 It's been a while since I picked up a copy of Stephen R. Covey's much lauded "The 7 Habits of Highly Effective People." But, as I sat on my sofa, a wall of books staring back at me, the spine of Mr Covey's self-help classic caught my eye and got me thinking: "What is...