Don't be a stranger.
Once a month, we'll share a roundup of our top marketing and sales tips. No spam, ever.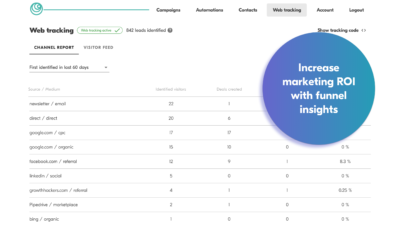 We've been busy adding new capabilities to the product. Some relate to our email tool, some to our deep CRM integrations, and some to reporting. The common thread between all these new features is revenue marketing, the kind of marketing that doesn't just let...