We're bringing sales and marketing closer together
No-hassle email marketing, synced to your CRM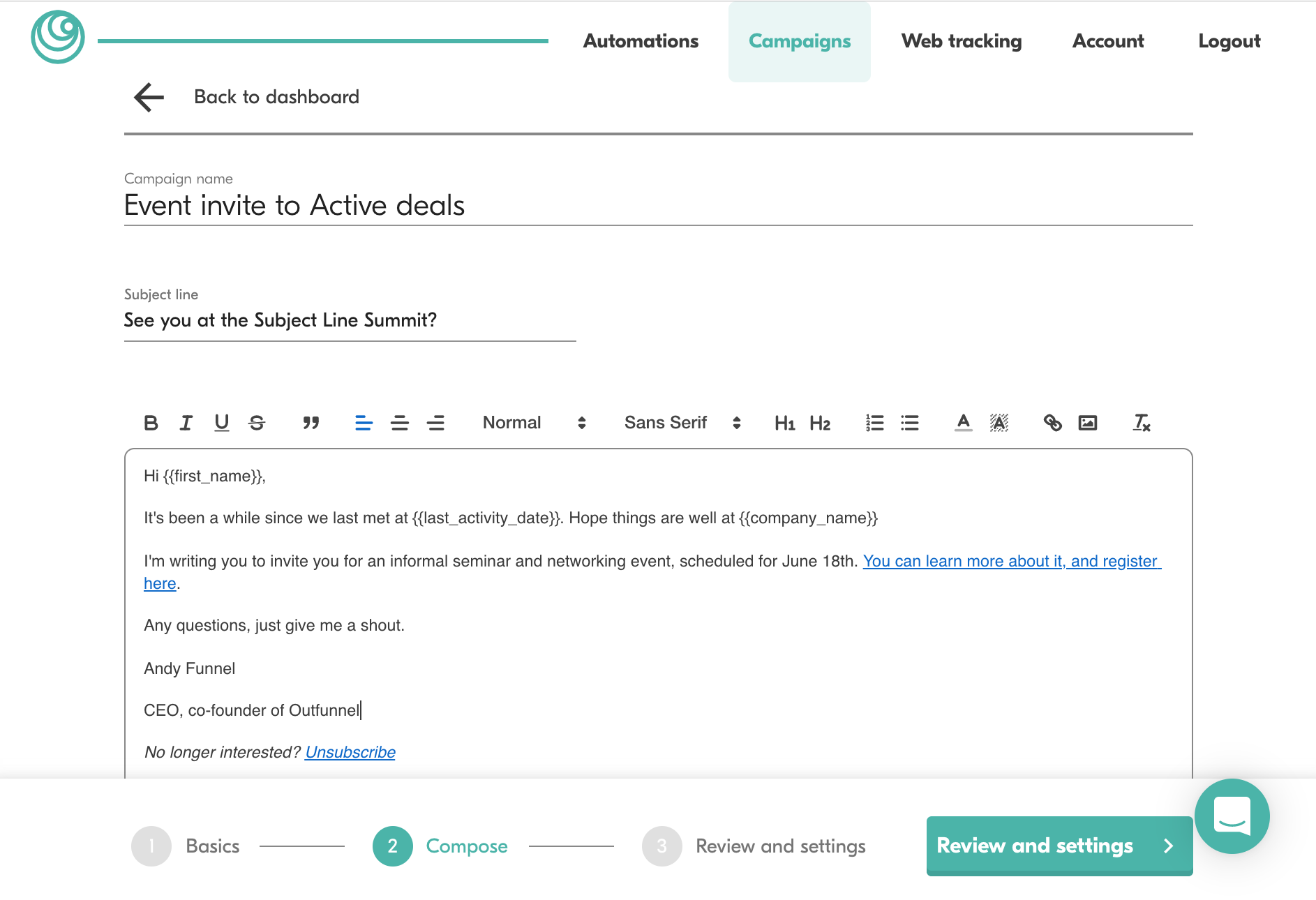 Send automated campaigns when data changes in your CRM: when a contact enters a specific sales stage, a tag is added, a custom field is updated, etc. 
Send no-hassle single email campaigns to any segment defined in your sales CRM.
Record email opens, clicks and other email activity back to CRM immediately.
Supported sales tools: Pipedrive, Copper CRM
Website visitor tracking for contacts and leads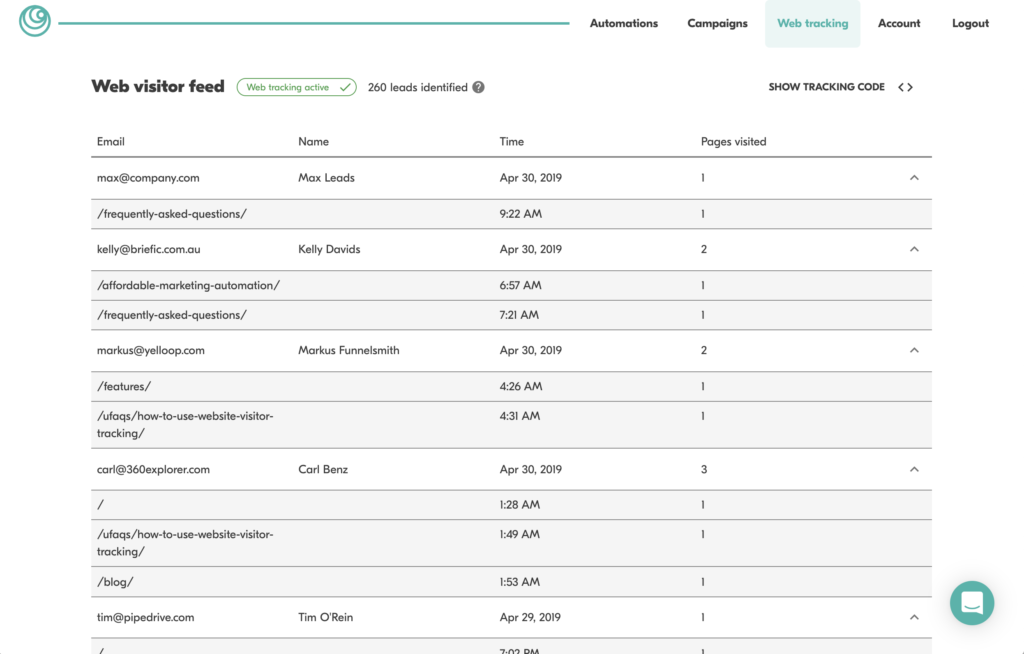 See which of your leads are visiting your site, and which parts of your site.
Record web visits in your CRM, so your sales team has full context about leads. 
NEW: Lead scoring that highlights your hottest opportunities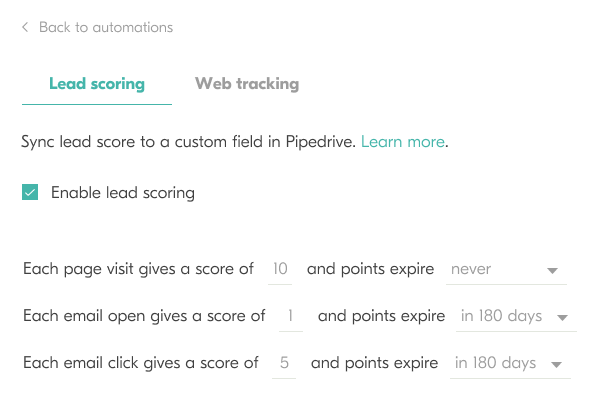 Use email and web engagement data to auto-calculate a lead score for each contact. 
Easily customize the score for your business and sales process.
Sync lead scores to your CRM, and design workflows to get to your hottest leads first.
Uniquely powerful Pipedrive integration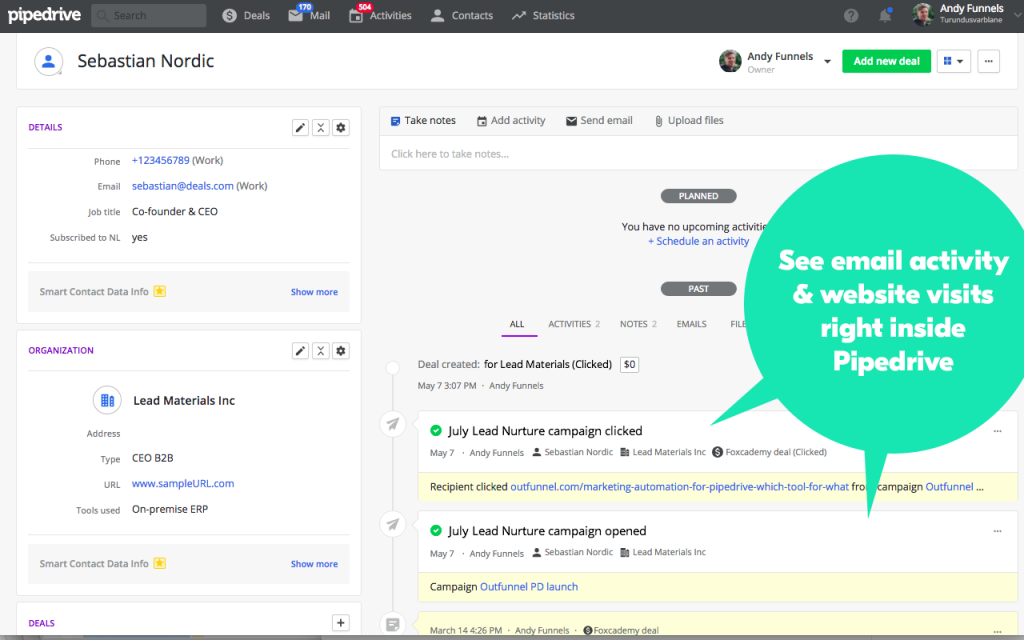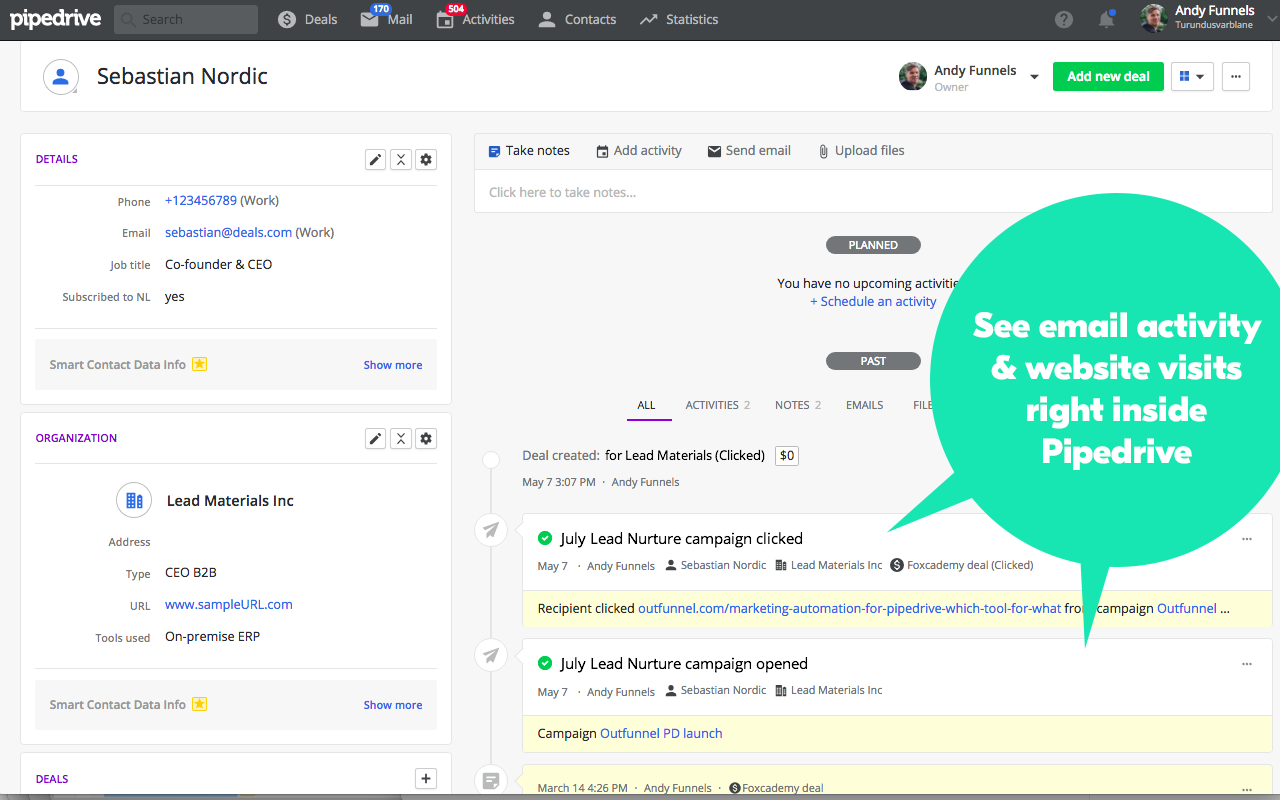 The most comprehensive Pipedrive integration on the market: use data from Pipedrive to trigger email campaigns, and record email and web engagement back to Pipedrive.
Loved by Pipedrive users: Outfunnel is one of the top-rated apps on Pipedrive marketplace.
Add Pipedrive contacts and filters to Mailchimp audiences 24/7, so you can start new Automation campaigns for new leads and not worry about keeping mailing lists up-to-date.
When prospects engage with lead nurturing campaigns, new Deals can be created in Pipedrive automatically.
Mailchimp sends, opens, clicks and unsubscribes are recorded in Pipedrive, so the sales team knows who to call first.
Seamless Copper CRM integration
Use data from Copper (previously Prosperworks) to launch automated email sequences or one-off campaigns, and record email and web engagement back to Copper as Activities.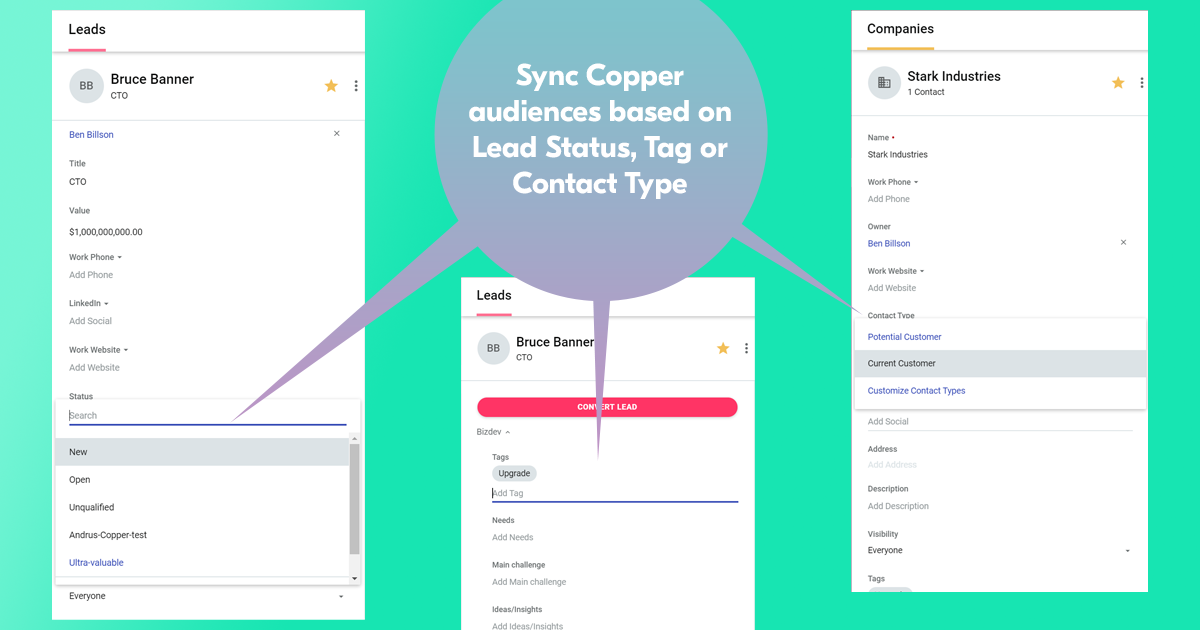 Bring your sales and marketing closer together
Marketing automation, perfectly in sync with your CRM
14-day free trial. No credit card required.
START FREE TRIAL