Lead scoring software that pinpoints your best opportunities
Increase sales productivity by knowing which leads to contact first and which ones to keep nurturing.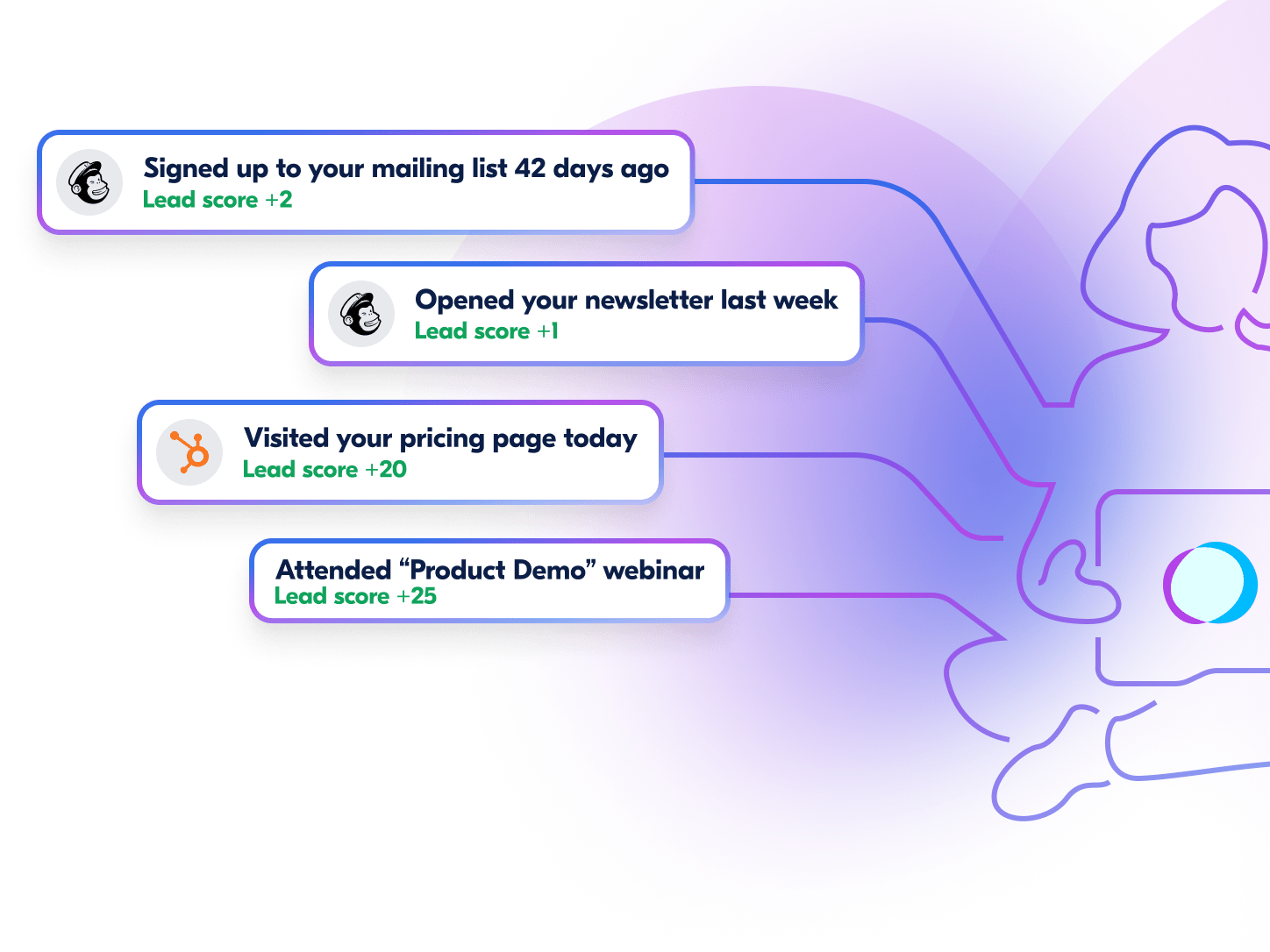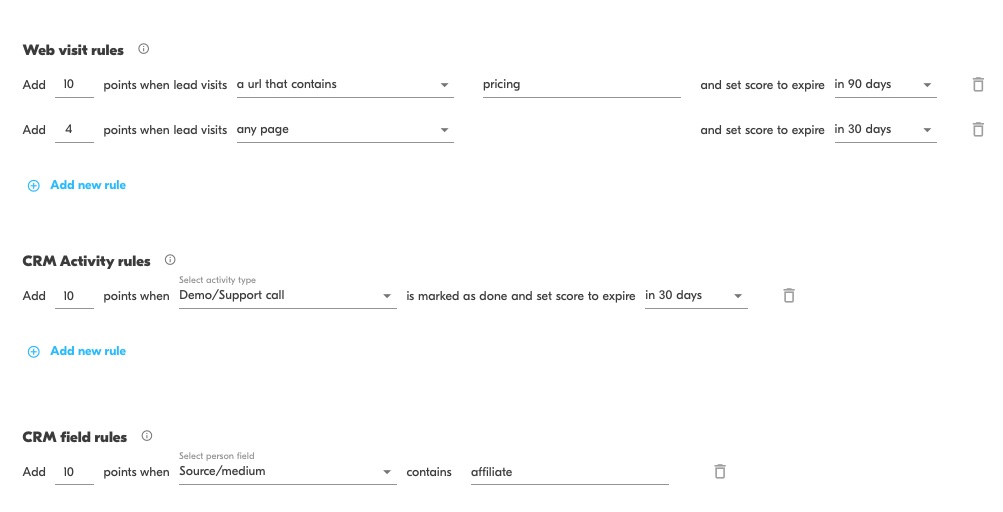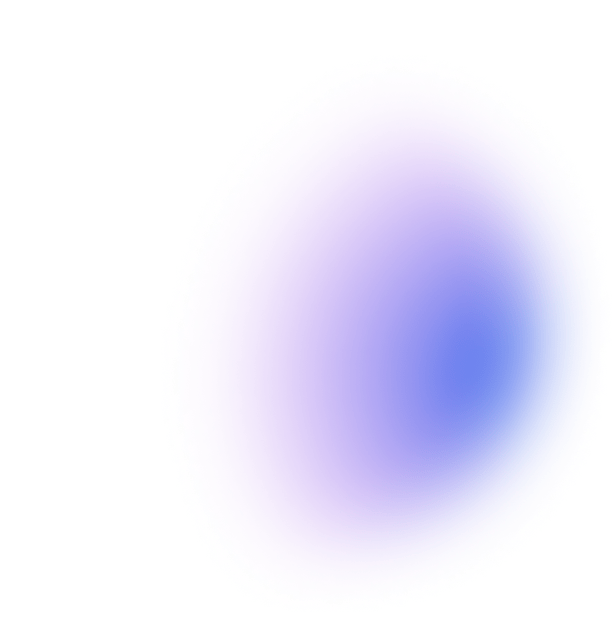 Score leads based on all your sales and marketing data
Use email events and web visits in lead scoring models, add more weight to higher-value marketing engagements such as browsing your pricing page.
Additionally, use data from CRM custom fields and completed activities to highlight best-fit leads.
Easily add time decay rules to prioritize recent engagements.
Start the right workflow based on lead scores
Use lead scores to auto-schedule follow-up activities for qualified leads and triggered email campaigns to those that need more nurturing.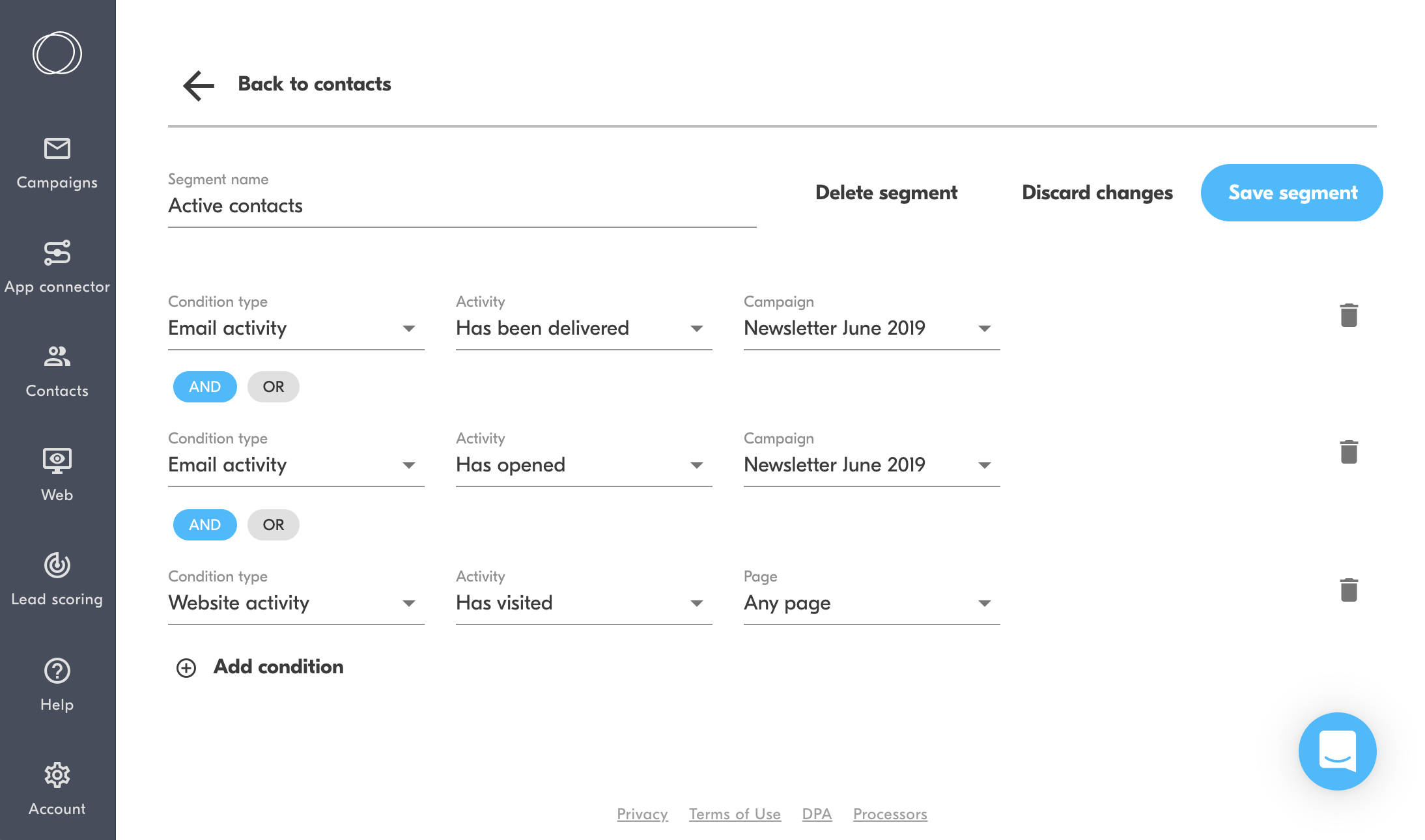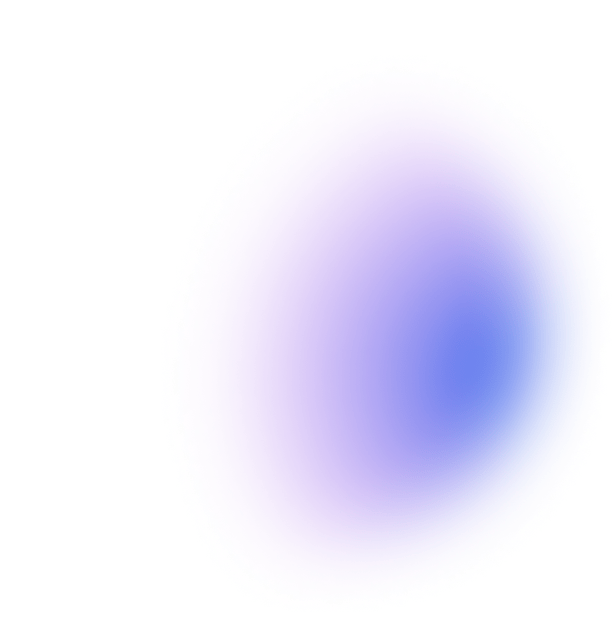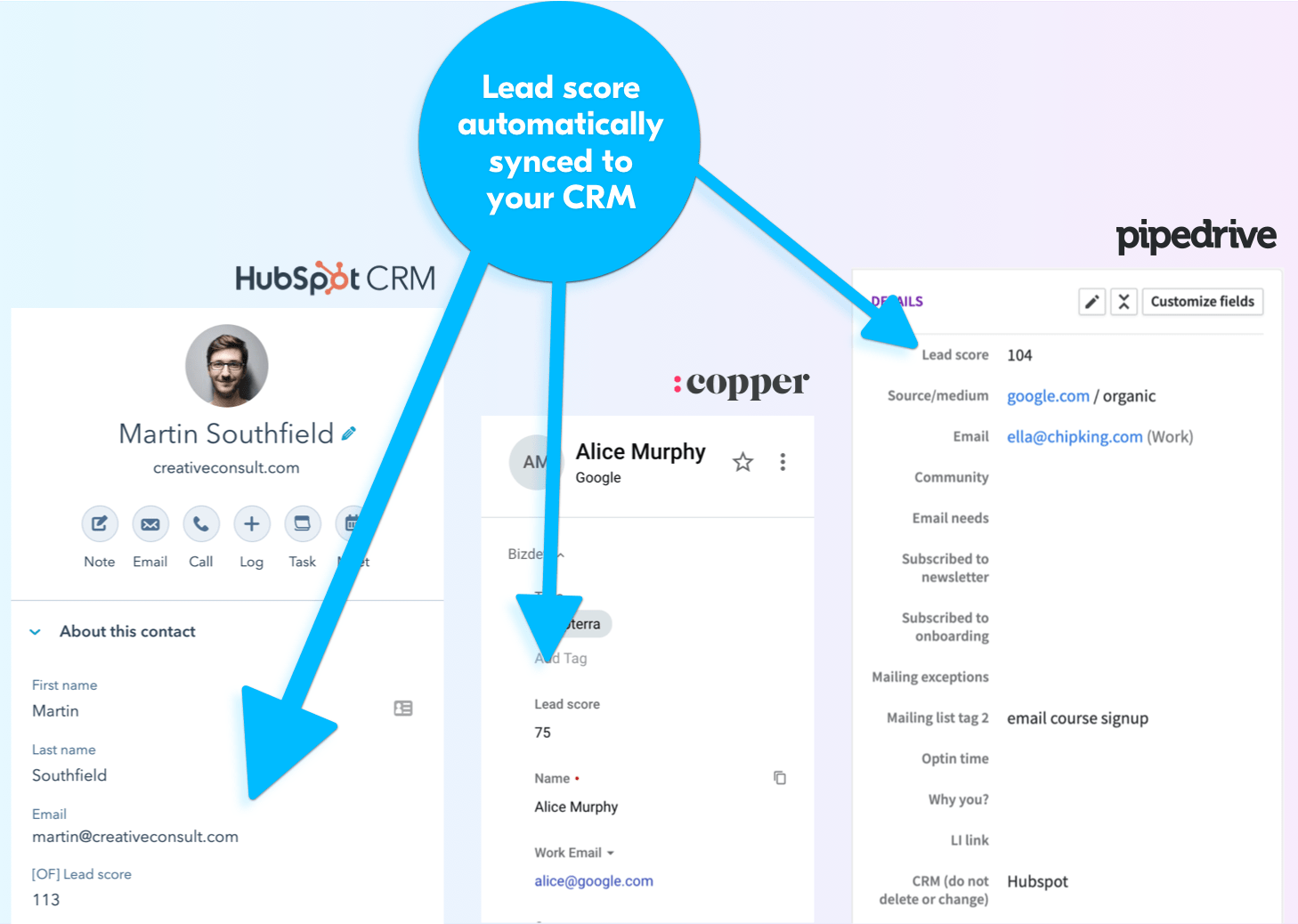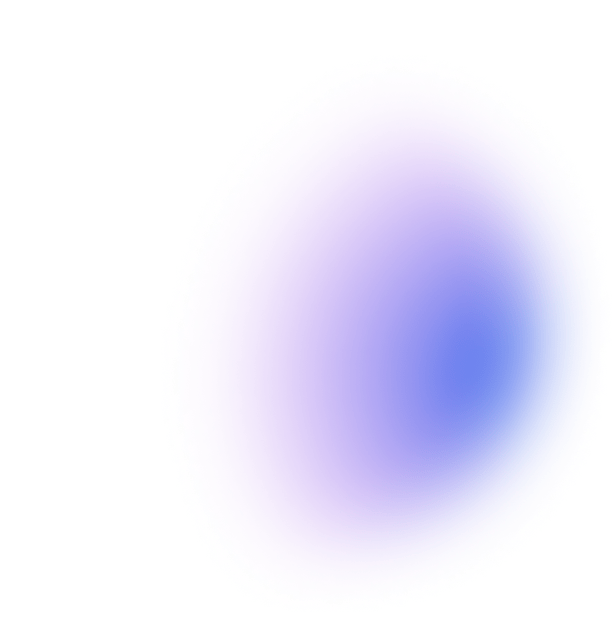 Integrate deeply with your CRM and marketing tools
Deep integrations with CRMs like Pipedrive, HubSpot, Copper, Salesforce.
Supported email platforms: MailChimp, ActiveCampaign, Sendinblue, HubSpot.
Plus, use our native website visitor tracking tool to use web visits in your scoring calculations.
Reduce customer acquisition costs up to 40% with lead scoring
14-day free trial. No credit card required.
Outfunnel's Lead Scoring Software can help if you're:
processing

hundreds of leads

manually

,

spending a

lot of time

on poor-quality leads, or

experiencing a ton of conversions

from your marketing campaigns, but don't know which leads to prioritize…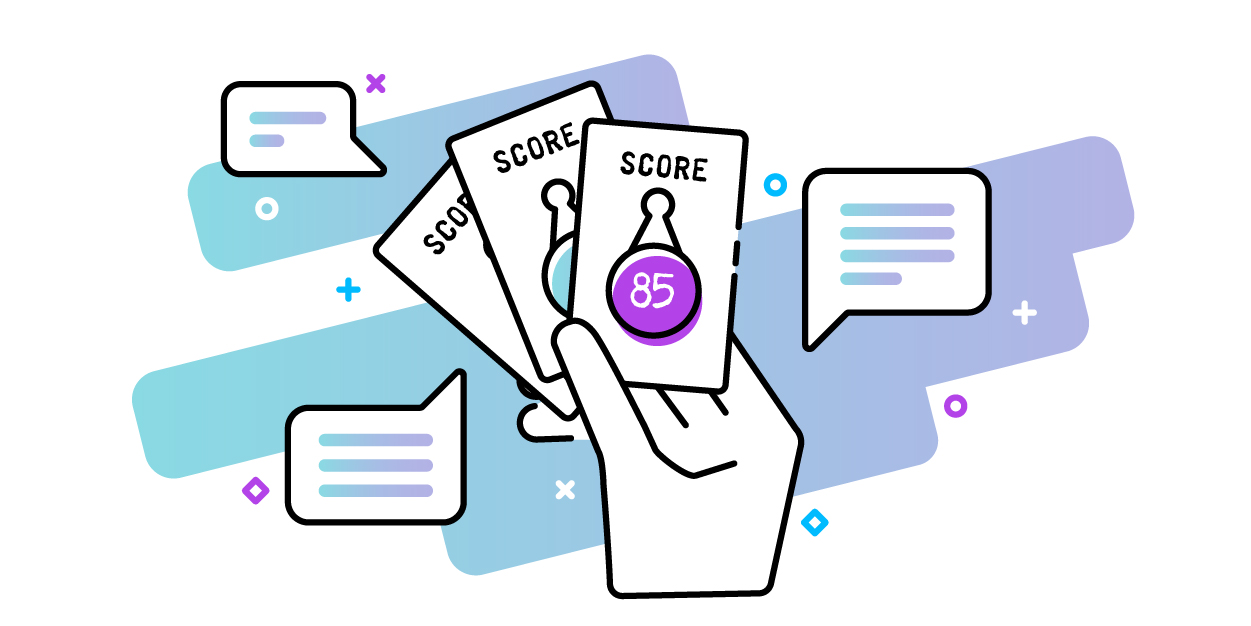 #1 Top rated app on the Pipedrive Marketplace
Set up your lead scoring in 15 minutes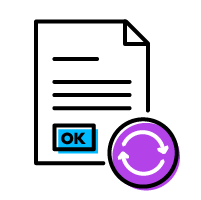 Step 1.
Connect Outfunnel with your CRM and install the web tracking snippet.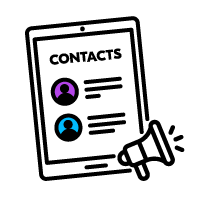 Step 2.
Create the rules for email, web, and CRM engagement and define the score expiry.

Step 3.
Set up follow-up workflows in your CRM. (optional)
Here's what our customers say about us:

""Great service and seamless integrations"

Overall: We like how easy it is to link our CRM (Pipedrive) to MailChimp, the lead scoring feature is relevant and useful, and the sync with our CRM is seamless and works smoothly. We think that the value vs. cost is really good for the price.

Managing Director
1-10 Employees

"Outfunnel and Account Management"

Overall: We use it to understand how engaged old accounts are with our marketing activities. We also use the lead score functionality to identify potential warm leads for our database contacts.
Frequently asked questions
What does the 14-day free trial include?
A 14-day free trial includes all the Professional plan benefits. More info here.
Which CRMs and apps are supported?
Outfunnel works with the following CRMs: Pipedrive, Salesforce, Copper, and HubSpot CRM.
You can use it to connect your CRM with these sales and marketing apps: Mailchimp, ActiveCampaign, Sendinblue, HubSpot Marketing Hub, Calendly, Facebook Lead Ads, and a number of web forms (Wix Forms, Elementor Forms, Gravity Forms, Contact Form 7).
How to set up lead scoring?
Head over to the Lead scoring menu in Outfunnel.
A

ctivate the CRM recording which will create a new person field and start populating the scores (the field is created when the first contact is scored).

S

et up rules for email, web, and CRM engagement. Please ensure that your CRM and marketing tool are connected and that the web tracking snippet is installed to create the respective rules.

Define the score expiry. Once an event is older than the configured expiry date it gets deducted from the score. We recommend setting the expiry a bit longer than your regular sales cycle.
There are lots of lead scoring models out there, but if you need some guidance on what type of engagement constitutes a stronger buying signal feel free to reach out.
How fast is the CRM lead score field update?
Outfunnel initiates the score calculation 10 minutes after you've created or changed a rule. Score updates are pushed to the CRM instantly after an engagement occurs but depending on the number of score changes it may take some time to update all contacts. If you don't see updated scores in 30 minutes, please reach out to us.
How to reset a contact's lead score?
To do that, simply open the contact's profile under the Contacts tab in Outfunnel and click to reset the lead score. More information here.
Is my data secure?
Yes, we have an extremely high bar for keeping data secure and a suitable amount of relevant experience. Our tools and security measures are based on the more demanding end of industry best practices.
Does Outfunnel comply with GDPR?
Yes, our service is GDPR compliant. Our servers are hosted in EU and we've put a lot of thought and effort into keeping it safe. We don't unnecessarily gather or process data, and we don't gather or use data without explicit consent. We expect our customers to also be GDPR compliant.
Do you offer discounts to non-profits or startups?
Yes, we offer special pricing (usually a 50% discount) to non-profits and startups that are yet to raise capital. To activate this, please sign up for a free trial and email to support (at) outfunnel (dot) com, adding a sentence or two about what you do. We reserve the right to refrain from applying a discount for non-profits who promote questionable causes (eg. discriminate specific groups, deny climate change, etc.).
Ready to find your engaged leads?
14-day free trial, no credit card required