Marketing automation, in sync with your CRM
Use Outfunnel's simple marketing automation features to create and send marketing emails to your CRM contacts. All email engagement gets recorded in your CRM.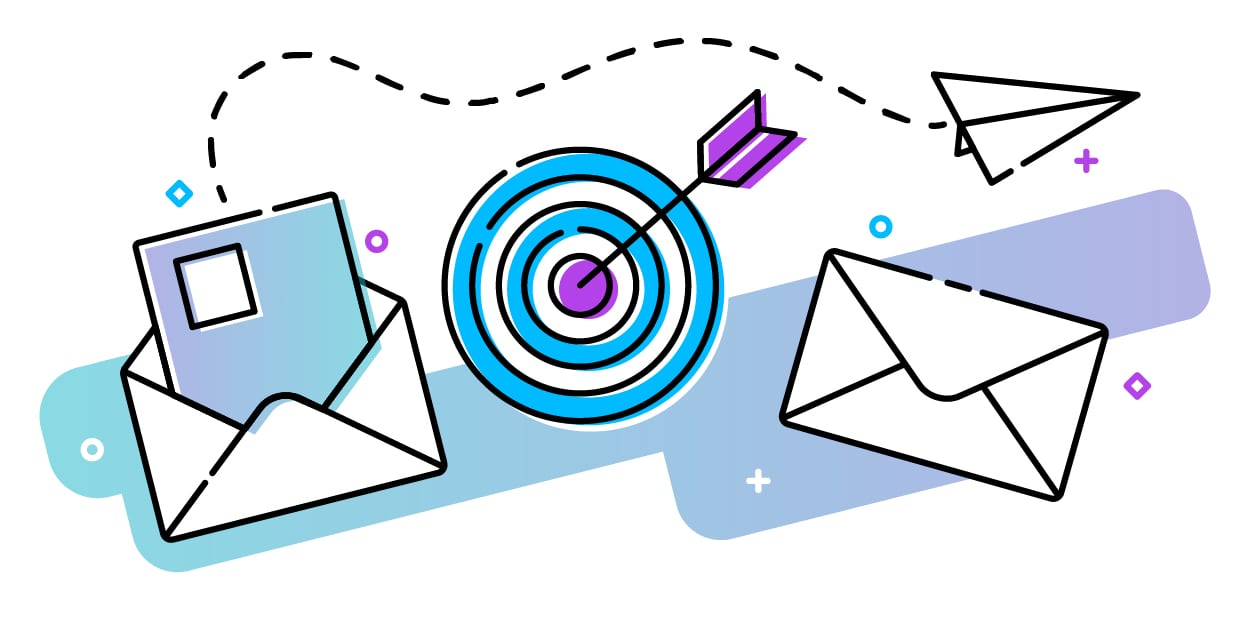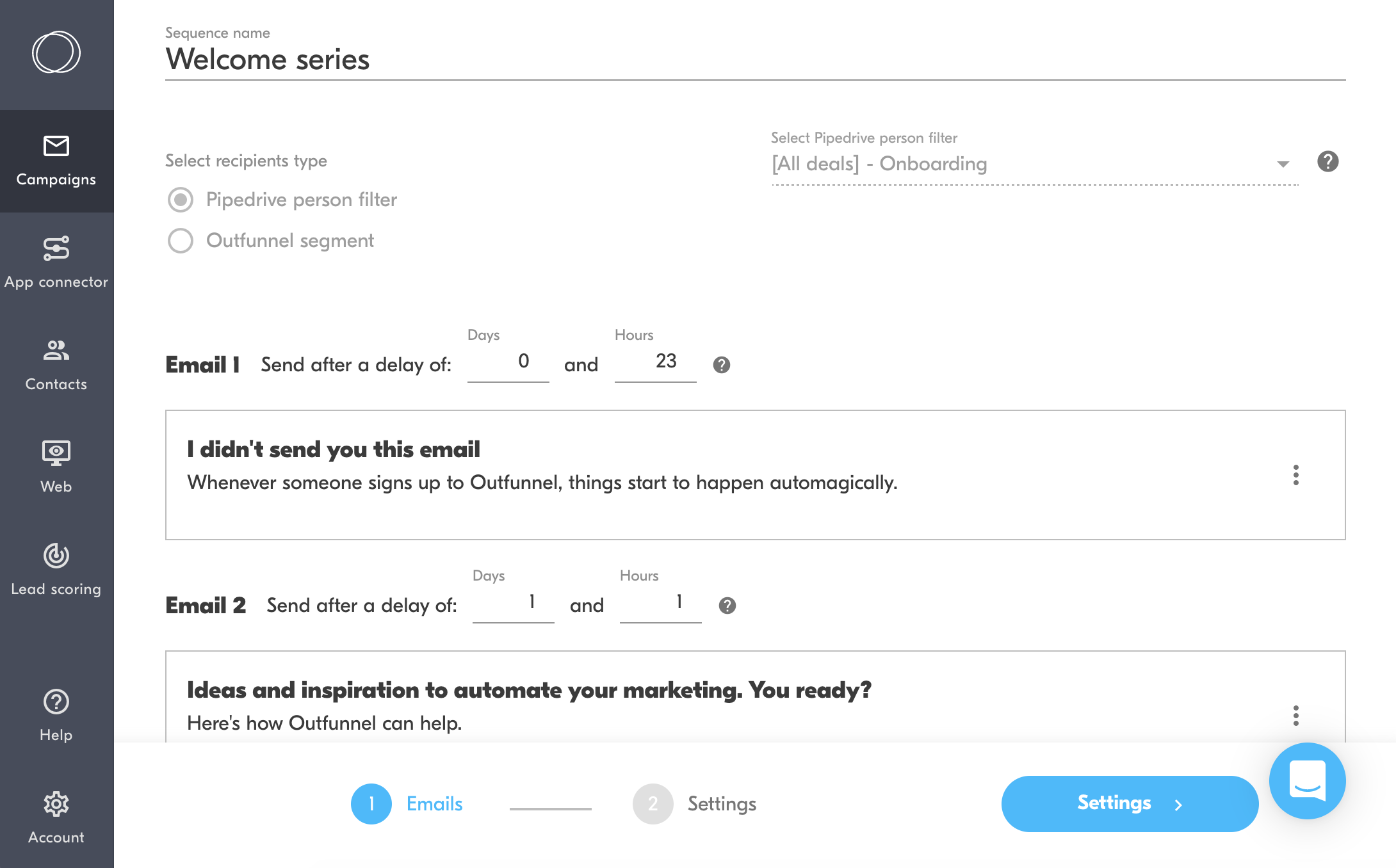 Automated email marketing, fully in sync with your CRM
Send automated email sequences or one-off emails to lists of contacts defined in your CRM (Pipedrive, Salesforce, Copper or HubSpot CRM).
Set up your campaigns once, and they will run based on data changes in the CRM automatically.
Record email engagement in CRM and make it actionable
All marketing engagement data (opens, clicks, unsubscribes, etc.) gets recorded in your CRM, so sales has full context and can sell smarter.
Use recorded marketing data to set up automations and workflows in the CRM.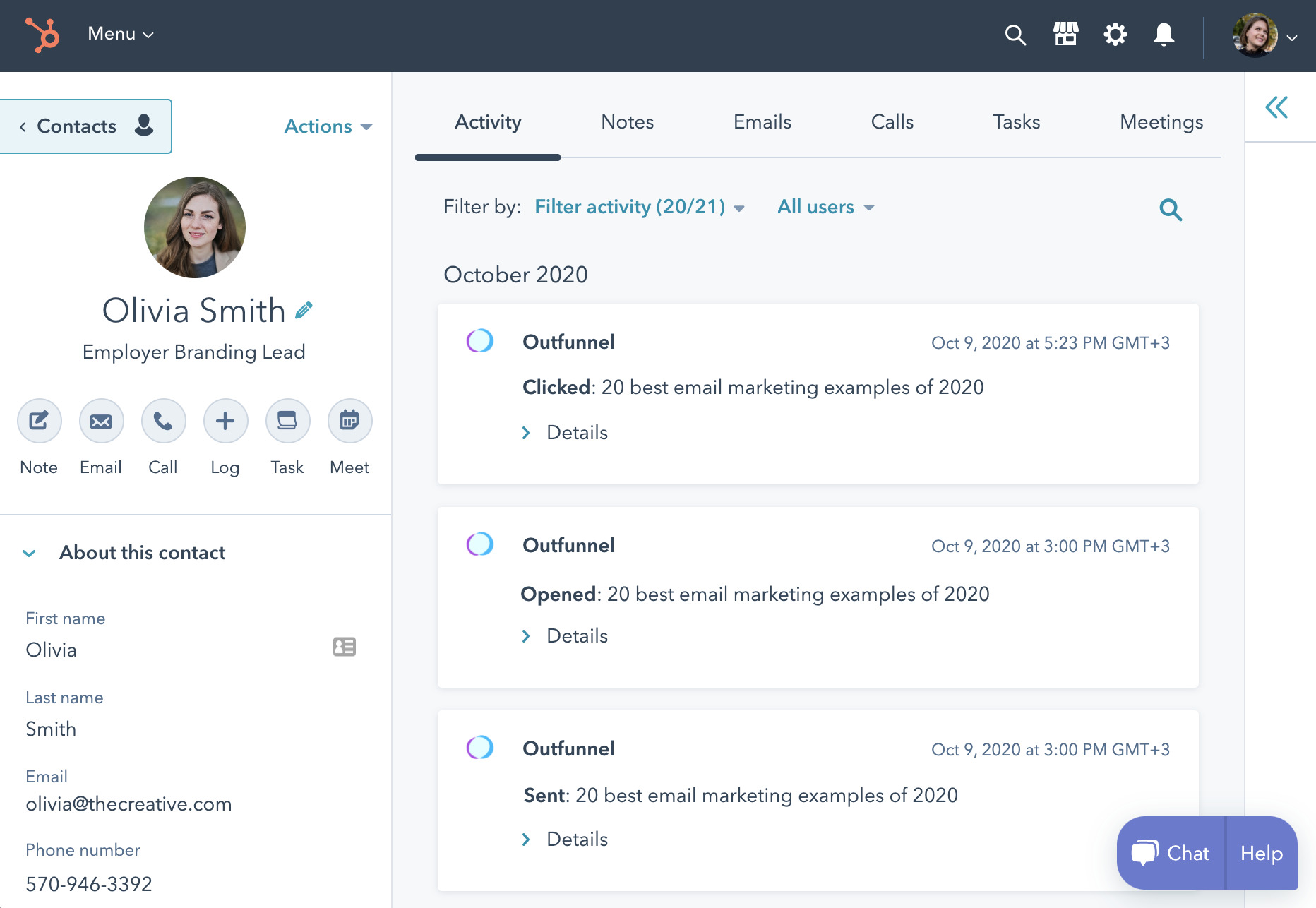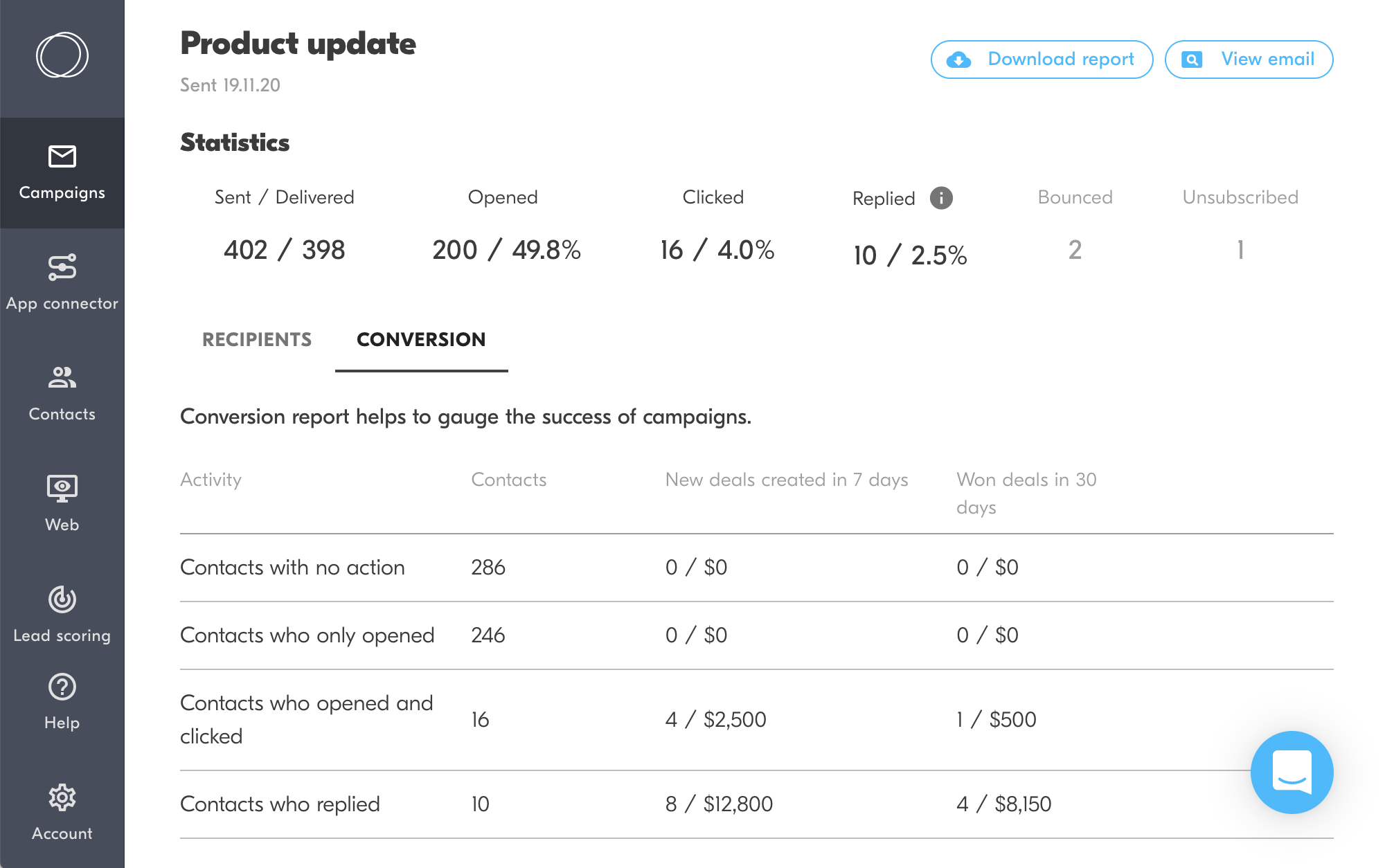 Tie marketing campaigns to revenue
See new opportunities created and closed for each email campaign, and track their impact on revenue.
Insights into email marketing effectiveness as part of full funnel reporting.
Ready to get started with marketing automation that drives revenue?
Email marketing functionality is included in our Growth plan – from $49 per month.
14-day free trial, no credit card required
Easily find and prioritize hottest leads with Web tracking and Lead scoring

Capture key web visitor data and record it in CRM
See what pages your leads are looking at, how long their visits are and where they are coming from.
Share this data with sales automatically so they have full context of leads.

Calculate lead scores and record these in your CRM
Use email and web engagement data to auto-calculate a customizable lead score for each contact.
Record lead scores in your CRM, and design workflows to get to your hottest leads at the right time.