Workflows – take the next best action with each lead
Launch workflows straight inside Outfunnel, or use it to create triggers for your CRM and marketing automation tools. You can also sync leads you'd like to nurture to Custom Audiences to show highly targeted ads.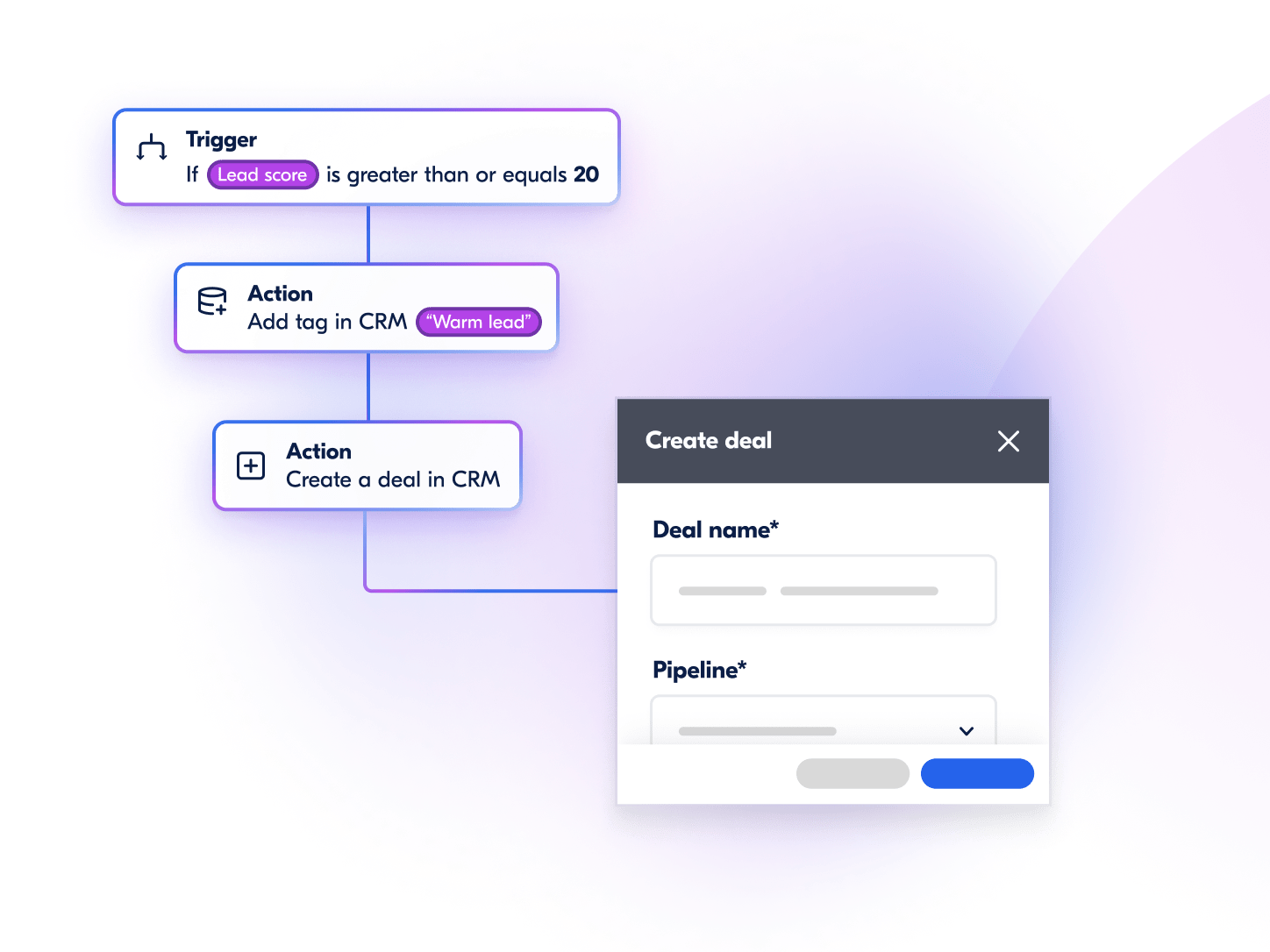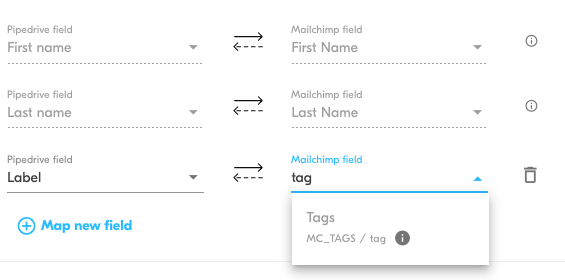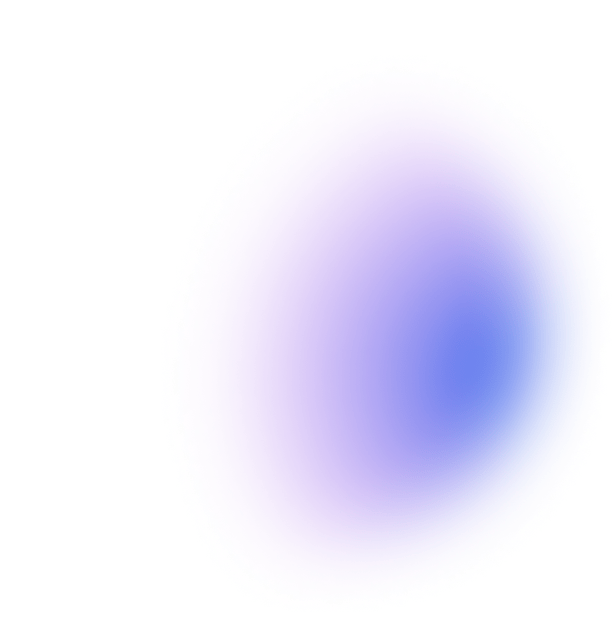 Make sure each lead gets the right marketing message
Easily subscribe contacts to the right lists or update tags in your marketing automation tools based on data changes in the CRM. This way everyone receives the right message at the right time, always.
Hand warm leads over to sales the way your team works 
Let Outfunnel keep track of strong engagement signals like email clicks, pricing page visits, and increases in lead scores. Then, auto-create follow-up activities or open new Deals/Opportunities for the right sales rep right inside your CRM.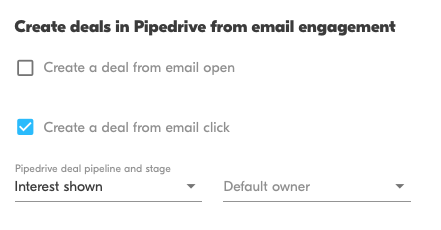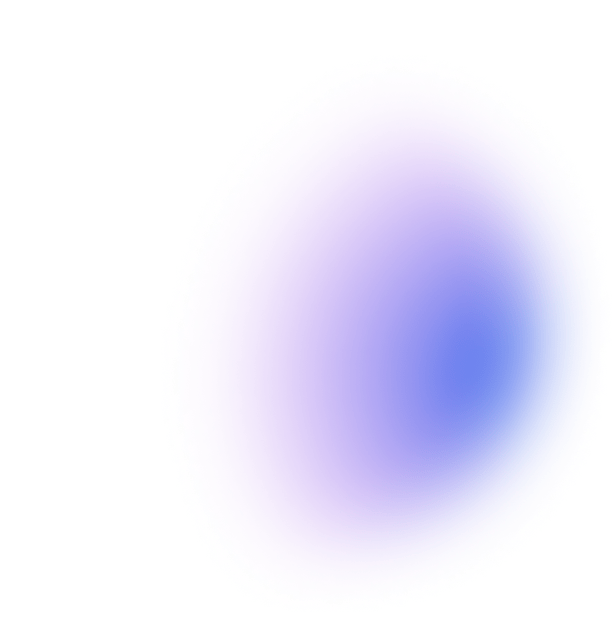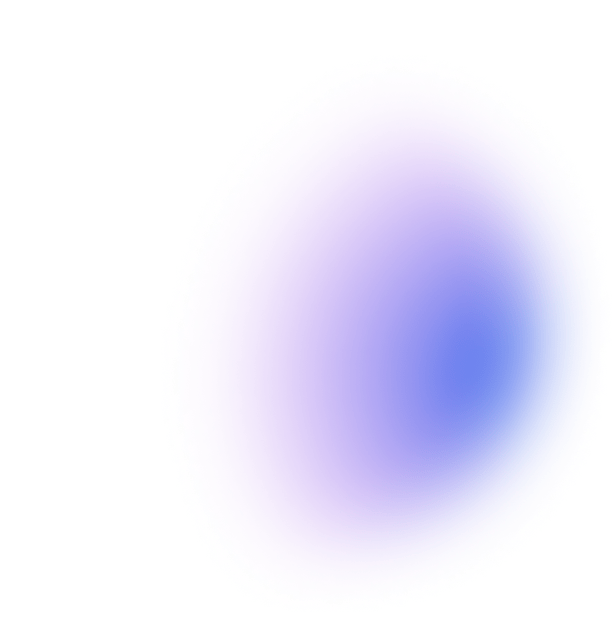 Create triggers for workflow automation in your CRM
Using elaborate workflow automation in your CRM for planning the next action with each lead? Outfunnel can provide the right triggers for following up with leads based on new engagement recorded in your marketing tools: 
Create Tasks and Activities 
Update content of custom fields/properties 
Update labels and tags
Create and update Facebook ad audiences
Automatically create and update Facebook audience segments based on changes in your CRM data, including web behavior, email engagement, and pipeline stage, supporting your sales activities with highly targeted ads.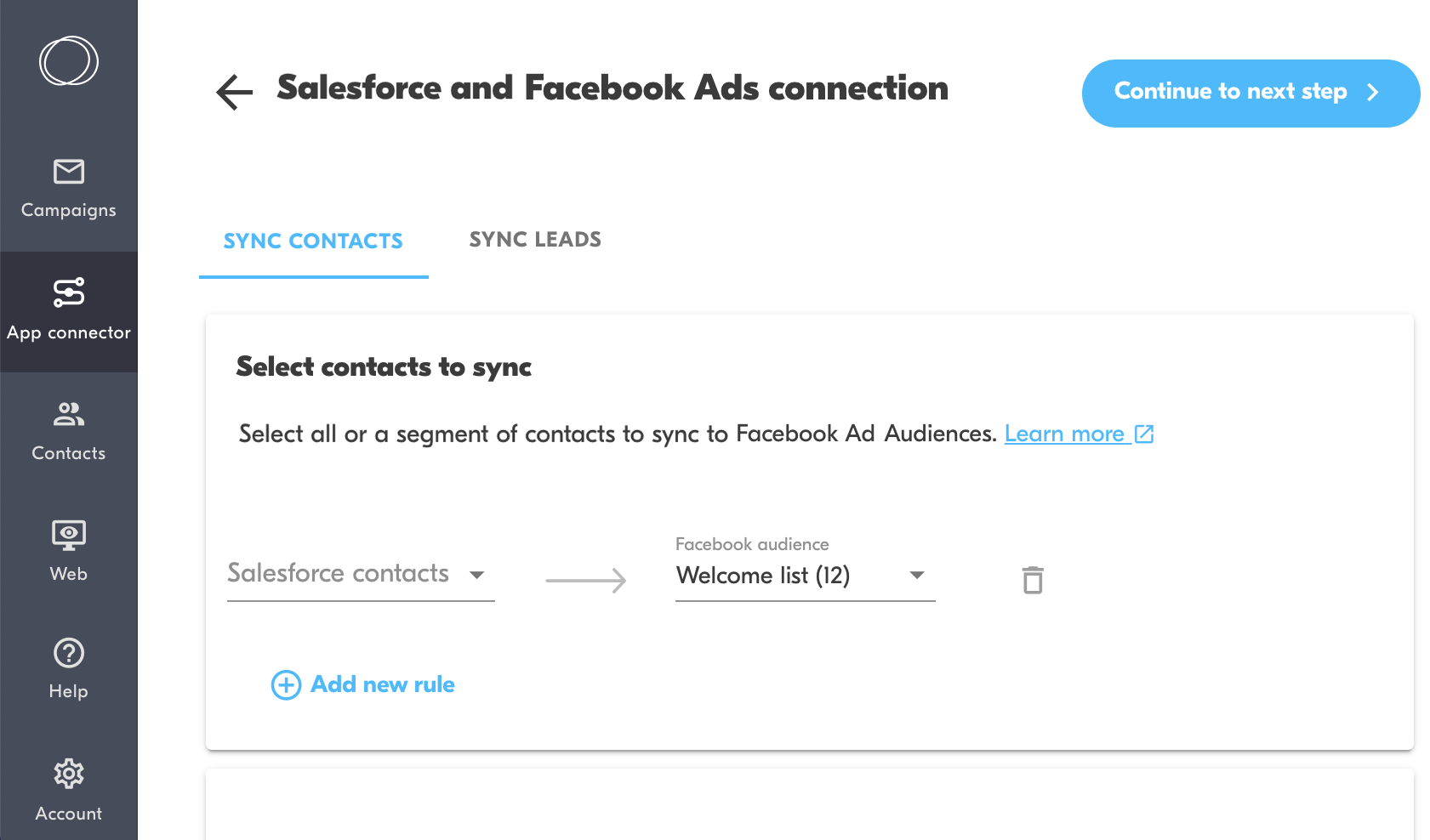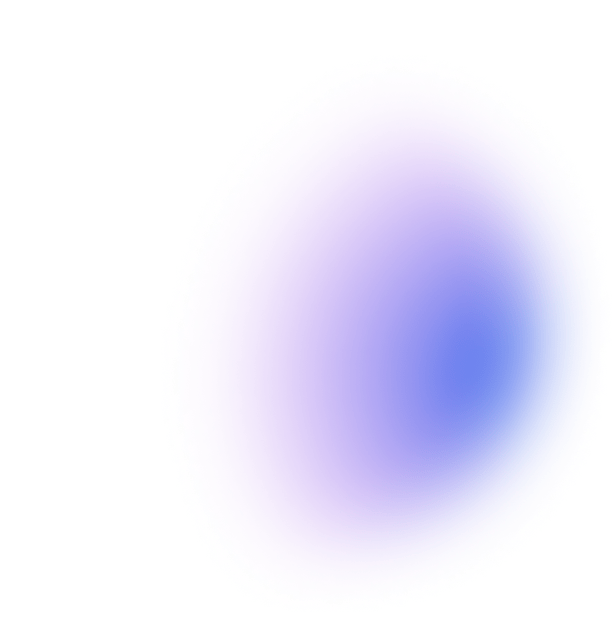 Unite your sales and marketing data 
14-day free trial, no credit card required