It's every marketer's dream to deliver the right message to the right lead at the right time. Yet rather few companies seem to get it right, even after all the tech.
We recently chatted with Mollie Monett, Brand and Design Lead at AutoLeadStar, about how they go about nurturing their leads.
But first, some context.
What is AutoLeadStar?
AutoLeadStar is a marketing automation platform for car dealerships. They have a laser-sharp focus on helping car dealers easily create and run ads, capture and convert leads as well as gain insights into campaign performance.
And they're certainly doing something right, as their glowing reviews show:
AutoLeadStar's offering is a no-brainer for car dealers looking to move their lead generation online. Shoppers who used to visit 5-7 dealerships before purchasing a car now only visit one. Online research and reputation has never been more important.
The challenge: integrating marketing with the CRM tool
Customer relationship management is the backbone of every B2B business. For AutoLeadStar, Pipedrive is the system that forms this backbone.
So, their story starts with a simple goal: to keep their marketing communications in sync with Pipedrive.
Mollie: "Before implementing Outfunnel, we looked at different marketing tools that could be integrated with our CRM: Mailchimp, Intercom, Autopilot, HubSpot, Drip, Drift… And found no easy way to integrate most of these tools with Pipedrive in a useful way.
We then came across Outfunnel and discovered its deep integration with Pipedrive. So, we decided to set up our lead nurturing sequences with Outfunnel, while keeping our outbound email marketing campaigns in Mailchimp and managing our client communications with Intercom."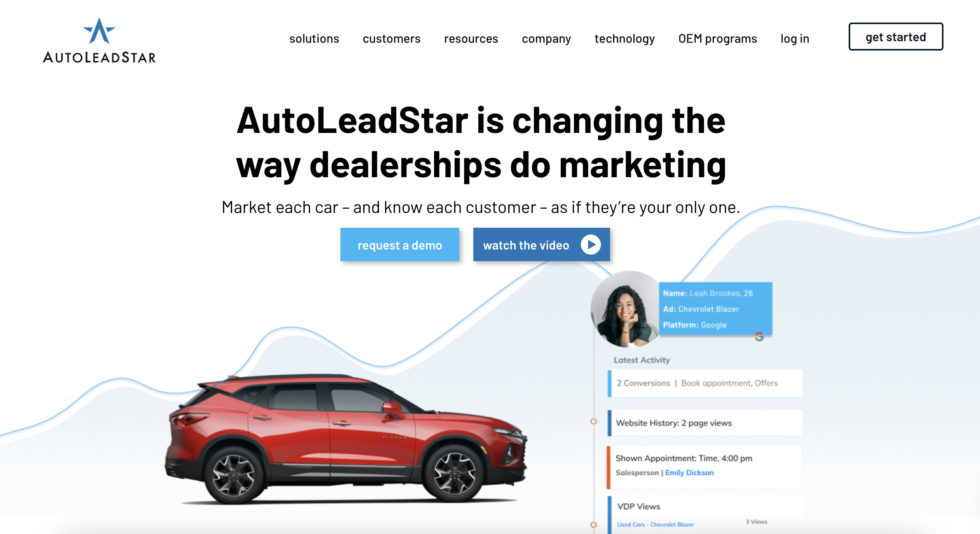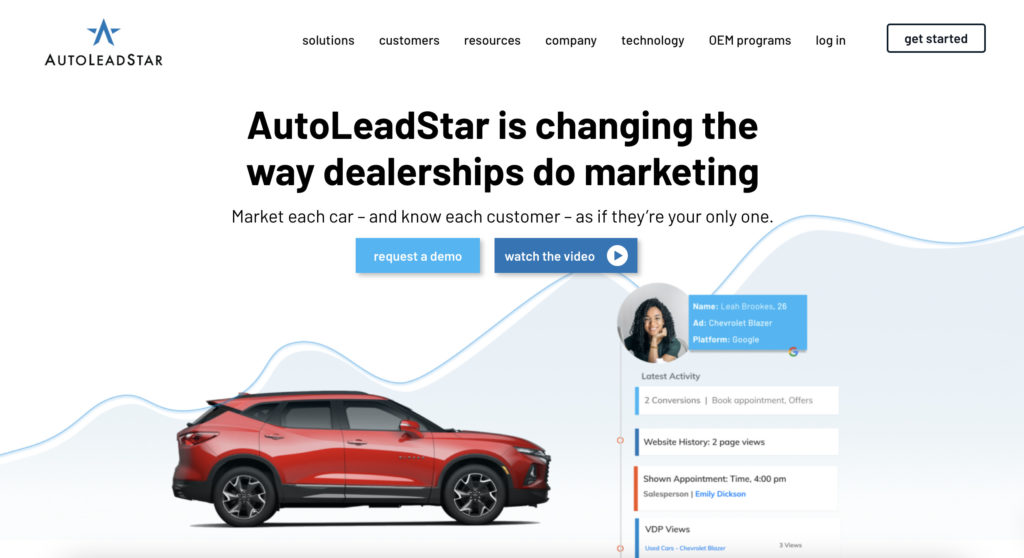 How AutoLeadStar nurtures leads in their sales process
Demo calls are a key part of AutoLeadStar's sales process. And all the leads that go through the demo process get enrolled in one of two lead nurturing drip campaigns, depending if they purchase AutoLeadStar's solution or not.
Mollie: "Everyone who gets a demo will receive lead nurture emails. We're looking to stay top of mind and increase awareness, whether or not they follow through as a sale. With the drip campaigns, we try to educate dealers of our data-driven solutions and the power of automation instead of 'selling' to them."
The importance of connecting sales and marketing data automatically
Notably, the enrollment of leads in nurture campaigns happens automatically, thanks to how Outfunnel integrates with Pipedrive.
Mollie: "After the demo, our sales team moves the leads down the pipeline in Pipedrive. This data is synced with Outfunnel automatically. So, if the lead is added to a certain stage in the pipeline, they are enrolled in the appropriate automated email sequence in Outfunnel respectively."
"As such, our lead nurturing campaigns enrollment setup is seamless, thanks to Outfunnel. I've set up the campaigns in Outfunnel once and they work for me 24/7. All I need to do is monitor the results."
Tracking the impact of marketing on sales
Beyond tracking direct engagement metrics such as open and click rates, AutoLeadStar does track the revenue impact of their emails and other marketing activities.
Mollie: "We have an internal system that marks if the sale came from outbound efforts. All outbound calls are synced with our system and therefore get marketing emails too, unless the person/deal doesn't align.
If a prospect that we have emailed later turns into a demo or better yet, a sale, we will attribute that success to marketing."
Start streamlining your lead nurturing process with the superpowers of Outfunnel, intergated with your CRM. Set up email sequences in sync with your pipeline and monitor the impact marketing has on sales. Try it free for 14 days.