Unless you've been living under a rock, you've probably noticed that many seasoned marketing leaders are preaching a new era of B2B marketing.
This new era is inevitable due to the following trends:
B2B buying process is no longer linear.
Sales teams are increasingly involved in the top of funnel.
Marketing has a growing role at the bottom of the funnel.
Marketing automation needs to be increasingly contextual and personalized to be effective.
These trends mean one thing for B2B marketing (and sales, for that matter). It's time to adapt to the changing reality.
Let's take a look at how the industry leaders suggest we could go about this.
Jon Miller: "It's time for marketers to adjust the sails."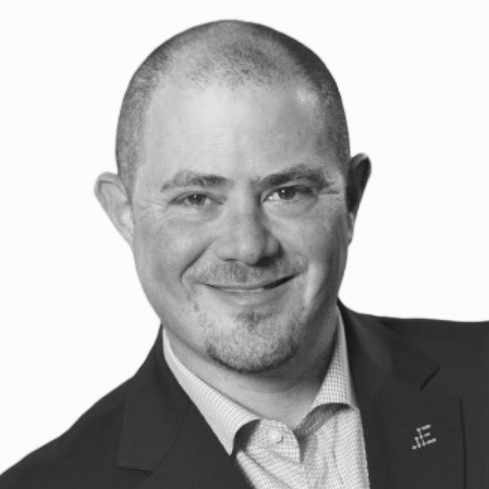 Jon Miller is a B2B marketing legend. He was the co-founder of Marketo and is currently the CEO of Engagio.
Jon's predictions for the world of B2B marketing have always been compelling. Most recently, he's calling for marketers to adjust the sails if they don't want to be headed for a shipwreck.
In a LinkedIn article that made waves in the B2B marketing world, Jon explains that the first evolution of B2B marketing happened in the first chapter of marketing technology (2000-2015). Marketing evolved from being the department that throws parties and prints color brochures to becoming a real driver of pipeline and revenue, owning the top of the funnel.
Now, we're in need of a new shift. The model where marketing hands leads over to sales like a baton pass looks increasingly outdated in the face of modern B2B buying. Jon puts it bluntly: "The future of B2B is dependent on our ability as marketers to work with sales as a team at every stage of the account journey."
So, how can we as marketers better adjust to this changing role? Jon highlights 6 changes we can implement to become modern B2B marketers.
Help sales own the top of the funnel. Influence and guide them on how to create relevance for each customer in top-of-funnel communications.
Work in a more integrated, more orchestrated way with sales. Forget the handoff. Rather practice what Jon calls "B2B marketing orchestration", an ongoing and coordinated process throughout the entire customer journey.
Focus marketing beyond new business (post-sale). Focus on the entire account journey, from new business to expansion and retention.
Market to accounts and people. Address the needs of both accounts and people, taking into account the multiple dimensions of a deal including persona, account, behavioral history, intent, journey stage, and more.
Orchestrate plays across channels. Combine both digital and non-digital tactics in a seamless way, creating an individualized customer experience.
Measure marketing and sales impact on long revenue cycles. If your sales cycle is long, then you need to measure impact in ways that take into account non-campaign touches, sales and marketing touches and leading indicators of revenue. Focus on quality over quantity.
Jon is a veteran of marketing technology, so he also emphasizes the role that your tech stack plays. He argues that most existing martech tools will hold you back, as they were built for the traditional marketing processes.
"Your existing marketing technology is holding you back.
Trust me, I should know — I was instrumental in building them."
– Jon Miller
It is crucial that your martech stack helps marketing and sales work together as a team at every stage of the account journey. 
So, look out for tools that help with what's needed today. That is, navigating across accounts, people and buying centers; expanding existing customer relationships by cross-selling additional products; and supporting a dynamic, synchronized process where marketing and sales work as a team.
Andrus Purde: "Implement revenue marketing to start driving predictable revenue growth."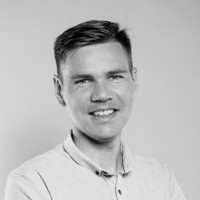 Andrus Purde spent 7 years leading the marketing team of a sales CRM tool before setting on the journey to unite marketing and sales teams with Outfunnel. So, he knows a thing or two about B2B marketing and sales.
Most recently, Andrus has made the case for revenue marketing as the key to aligning marketing and sales around the common goal of revenue. Revenue marketing is a holistic goal-oriented approach that creates a continuous feedback loop between sales and marketing.
There are three key ways in which revenue marketing brings value to everyone involved:
The customer always receives the most relevant communication, allowing them to move faster through the funnel or speed up their decision to abandon.
Sales knows which prospects are sales-ready and has the necessary context they need to close the sale.
Marketing learns which campaigns, channels, messaging deliver revenue instead of clicks or leads, so they can optimize the ROI.
In practice, the most crucial part of implementing a revenue marketing strategy is aligning marketing and sales. In other words, making sure they are on the same page. Align them on the buying journey, sharing KPIs and developing the necessary processes, data definitions and systems to create a continuous feedback loop.
Just like Jon, Andrus emphasizes the importance of using tools that support sales and marketing alignment. In this, you need to pay attention to two criteria.
Firstly, think about data and metrics. Which tools can give the best overview for measuring your efforts? Having a clear overview of your metrics is key to successfully driving revenue growth.
Secondly, figure out the necessary integrations and automations. After all, sales and marketing will need some tools for their own purposes, at least until more tools are built that can serve sales and marketing as a united force.
So, how can your existing sales and marketing tools work together? Doing some manual work can be just fine in the early stages of your revenue marketing journey. However, integrating your tools and building automations will help you level up.
Matt Heinz: "Get comfortable managing objectives that you do not have complete control over."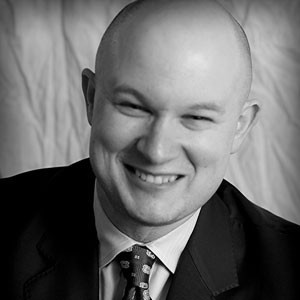 Matt Heinz, President of Heinz Marketing, Inc., has been speaking about a need for sales and marketing alignment for more than a decade now. In his experience, strategic alignment between the two is common. It's putting it into practice "every Tuesday" that companies struggle with the most.
Yet it is only those companies that have front-line tactical alignment that are actually winning. Here's what Matt has noticed: "I'm seeing more and more evidence that an integration of sales and marketing efforts and objectives makes a difference."
"When you orchestrate your communications between sales and marketing more effectively, it stands out in a sea of sameness. And you're more likely to get the attention of your prospect. You're more likely to get the phone call you want."
– Matt Heinz on sales and marketing alignment on the Sales POP! podcast
What practical advice does Matt have for achieving that? Well, first and foremost, it requires a change in the mindset of marketers.

"We as marketers have not embraced a level of revenue responsibility that sales has always had," he says. In order to step up our game, marketing has to be comfortable managing objectives that we maybe do not have complete control over. After all, the sales team has never had complete control over hitting their numbers.
Matt emphasizes that the change will not be comfortable, but it is necessary. In transitioning to a model where marketing is contributing to the metrics that matter, be transparent, flexible and empathic across the organization about the change being hard.
In the big picture, Matt highlights seven best practices for achieving sustained operational alignment between sales and marketing:
executive support & participation
clear objectives & joint scorecards
transparency
empathy
developing processes together
accountability and review cadences
culture: strategy vs execution
If your sales and marketing alignment is insufficient, take a closer look at these seven practices to see where you may be lacking.
Are you ready for the new era of B2B marketing?
Good marketers are agile. Always open to learning, trying out new channels, tactics and strategies.
Great marketers are trailblazers. They will be the first to adapt to the new era of b2b marketing.
Armed with the wisdom shared above, will you join these three experts in advancing the world of B2B marketing?