LinkedIn is one of the most popular lead generation tools for B2B companies. 4 out of 5 of its 900 million members drive business decisions and according to data from LinkedIn itself, 82% of B2B marketers obtain their greatest success with LinkedIn compared to other social channels.
LinkedIn has a wide variety of lead generation options that we've covered in this post. Running ads on LinkedIn is a straightforward way to get in front of the right audience. LinkedIn is rated as the most effective channel for driving high-quality leads by 40% of B2B marketers and according to Sprout Social, LinkedIn's cost per lead is 28% lower than Google AdWords.
So we have good reasons to be excited to finally be releasing our LinkedIn Lead Forms integration.
What are LinkedIn Lead Forms and how your business can benefit from them
LinkedIn Lead Forms, as the name suggests, is the social network's built-in form that you can add to your ads. This way, there is significantly less friction when submitting your pre-filled contact and company details compared to a typical website landing page where you would need to fill out all the fields.
Here's an example of an ad we recently ran.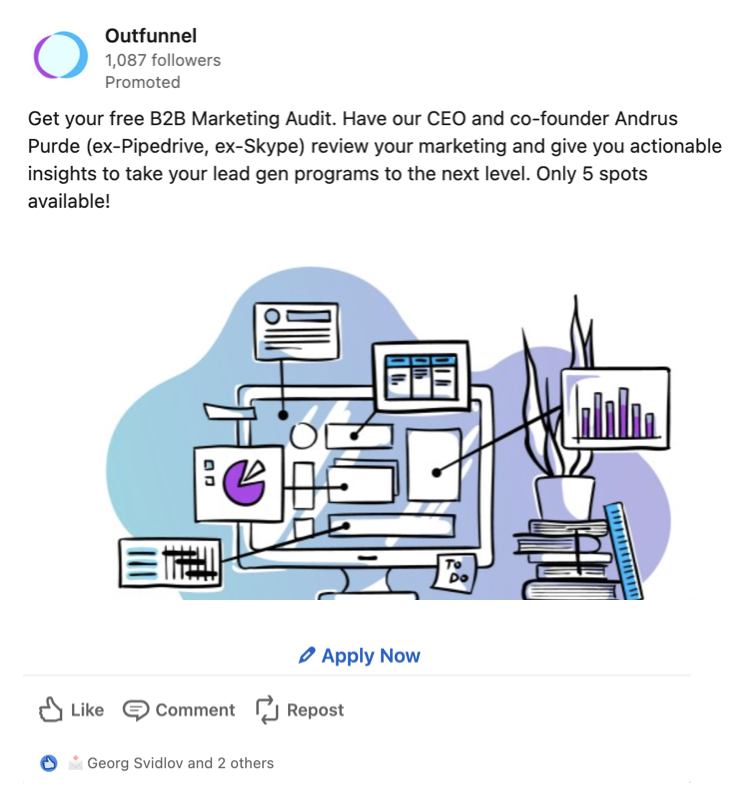 And because we use Outfunnel to sync new LinkedIn leads to our CRM (we use Pipedrive, but this would also work with Copper, HubSpot, or Salesforce), here's how a filled LinkedIn form appeared in our CRM moments later.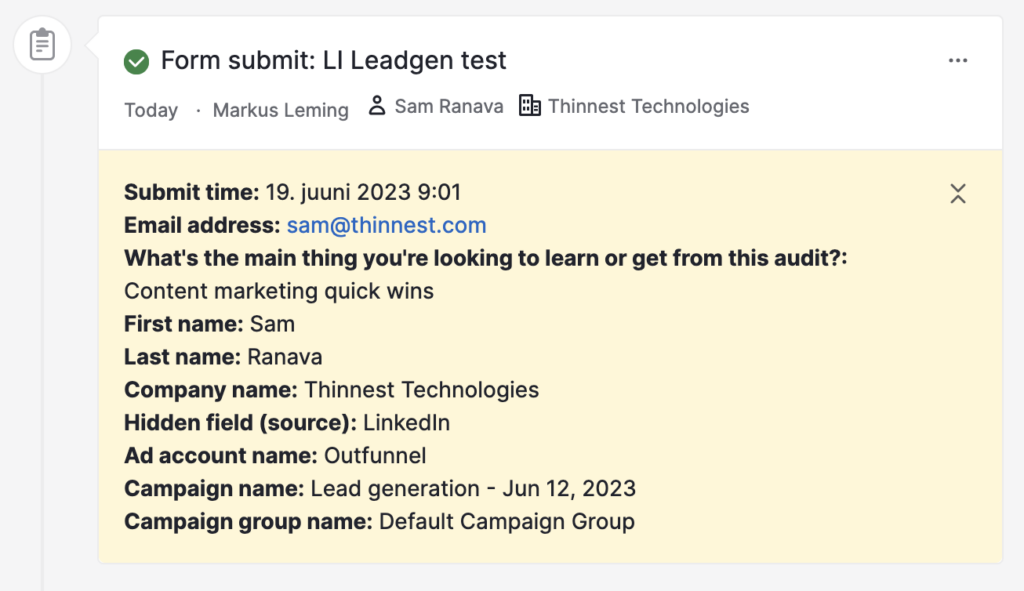 How the LinkedIn Lead Forms integration works
Setting up a connection between LinkedIn Lead Forms and your CRM takes less than 3 minutes (we've timed it).
First, log in to Outfunnel, go to the App Connector page, and select "LinkedIn Lead Forms" from the list of available apps. We will prompt you to connect the LinkedIn account you use to access your LinkedIn advertising accounts.
Next, choose the form(s) you'd like to start syncing to your CRM and define field mapping. We support all popular field types, and you can even map hidden fields to be synced over.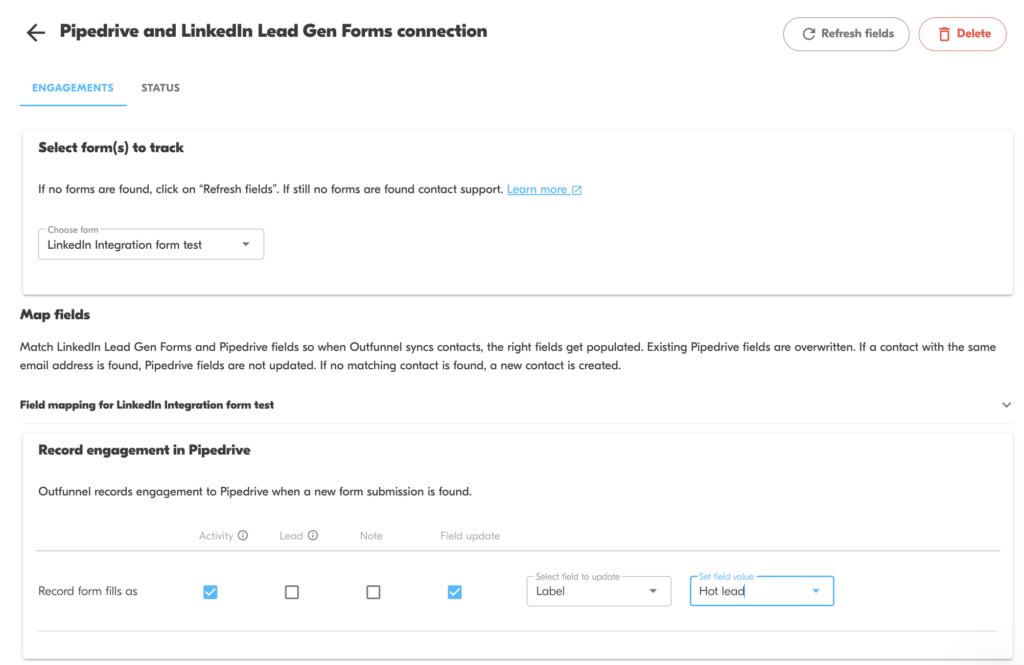 Finally, decide how you want new leads to be recorded in your CRM. Many companies prefer creating a custom activity/task for new leads, but you can also choose to update a tag/label.
The CRM – LinkedIn Lead Forms integrations we offer:
This new integration is immediately available on all our plans.