Last updated: June 18, 2021
One of the biggest challenges facing businesses of all shapes and sizes is effectively scaling their lead generation and lead nurturing efforts.
If marketing is hoovering up plenty of leads, that's great news, obviously. But cracks can start to show when those leads need to be passed onto sales.
We chatted with Naomi Blair, Marketing Operations Manager at Alight Analytics, to understand what tools they use, the challenges they faced, and how they were able to bring their sales and marketing closer together with Outfunnel.
What is Alight Analytics?
Alight Analytics provides analytics solutions that are designed with marketers in mind. They work with marketers at brands and agencies who want to use data to demonstrate the value of their work and drive business growth.
Their solutions don't require clients to be data experts. They take care of all the data architecture and cleanup so that their customers can focus on making analysis-backed decisions.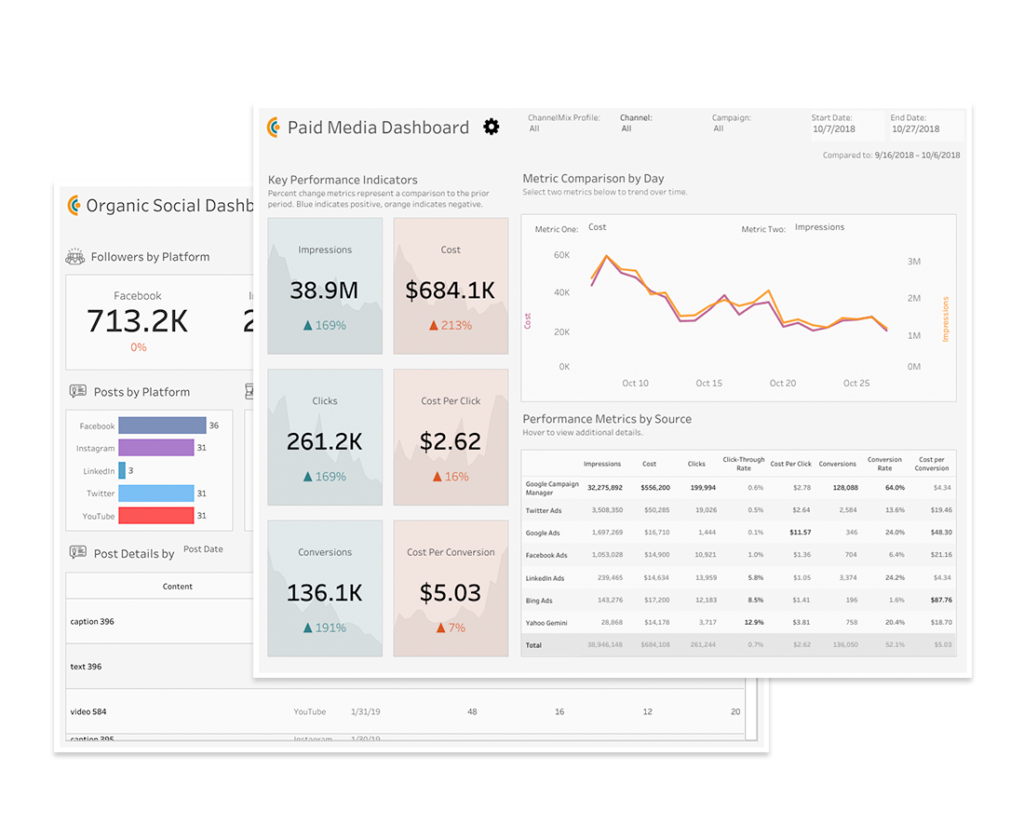 Many parts make a picture
The modern sales and marketing stack is made up of many moving parts that all need to be working in harmony. Alight Analytics is no different.
 They use:
Pipedrive – Their CRM and the "single source of truth" for both the sales and marketing teams
Gravity Forms – Captures leads on landing pages
Zapier – Sends captured leads to Pipedrive
Mailchimp – For sending broad email marketing campaigns
Outfunnel – For sending sales nurture campaigns and syncing email engagements and web visits to Pipedrive
Leadfeeder – Identifies B2B customers when they visit the Alight Analytics homepage.
The problem
What was the problem that motivated you to find the solution that Outfunnel ultimately helped to solve?
"Our initial goal was to connect leads that were entered into Pipedrive to our primary email tool Mailchimp. We didn't want to have to upload lists to both systems or export a list from Pipedrive and import it into Mailchimp. We found Outfunnel's Pipedrive-Mailchimp integration to be perfect for this."
"We also wanted to be able to create automated email nurture campaigns for our inbound leads based on activities and funnel stages recorded in Pipedrive."
"For example, if a lead downloads a whitepaper from our website, they'd immediately receive a thank-you message, followed by another message a few days later. Outfunnel's new simple email campaigns feature was a perfect fit for this process."
"We've set up dynamic filters in Pipedrive that trigger sequences in Outfunnel to nurture those leads. Once they engage with a member of our sales team, they're automatically removed from the campaign."
Prior to Outfunnel, we had no way to sync Mailchimp and Pipedrive contacts. This meant we couldn't easily segment our audience. Our email blasts were all or nothing, unless we took the time to manually update the list.

Naomi Blair, Marketing Operations Manager at Alight Analytics
Coming up with a solution
What other options did you look at before you chose Outfunnel?
"We tried the manual import/export for a while, but that got old very quick. We considered Zapier as well, but the time it would take to set up all the Zaps for all the different scenarios we'd need was just too much to manage."
 "There were a couple of other tools that integrated with Pipedrive that we considered, but none were as seamless as Outfunnel. It really was purpose-built for the exact problem we were trying to solve."
The result
What impact has Outfunnel had on Alight Analytics' sales and marketing efforts and where might you be without it.
"The connection between Outfunnel and Pipedrive has been seamless. They are always in sync, so we can be confident that we're sending the right messages to the right people. It's also saving us a ton of time by removing the manual work we used to do to achieve the same result."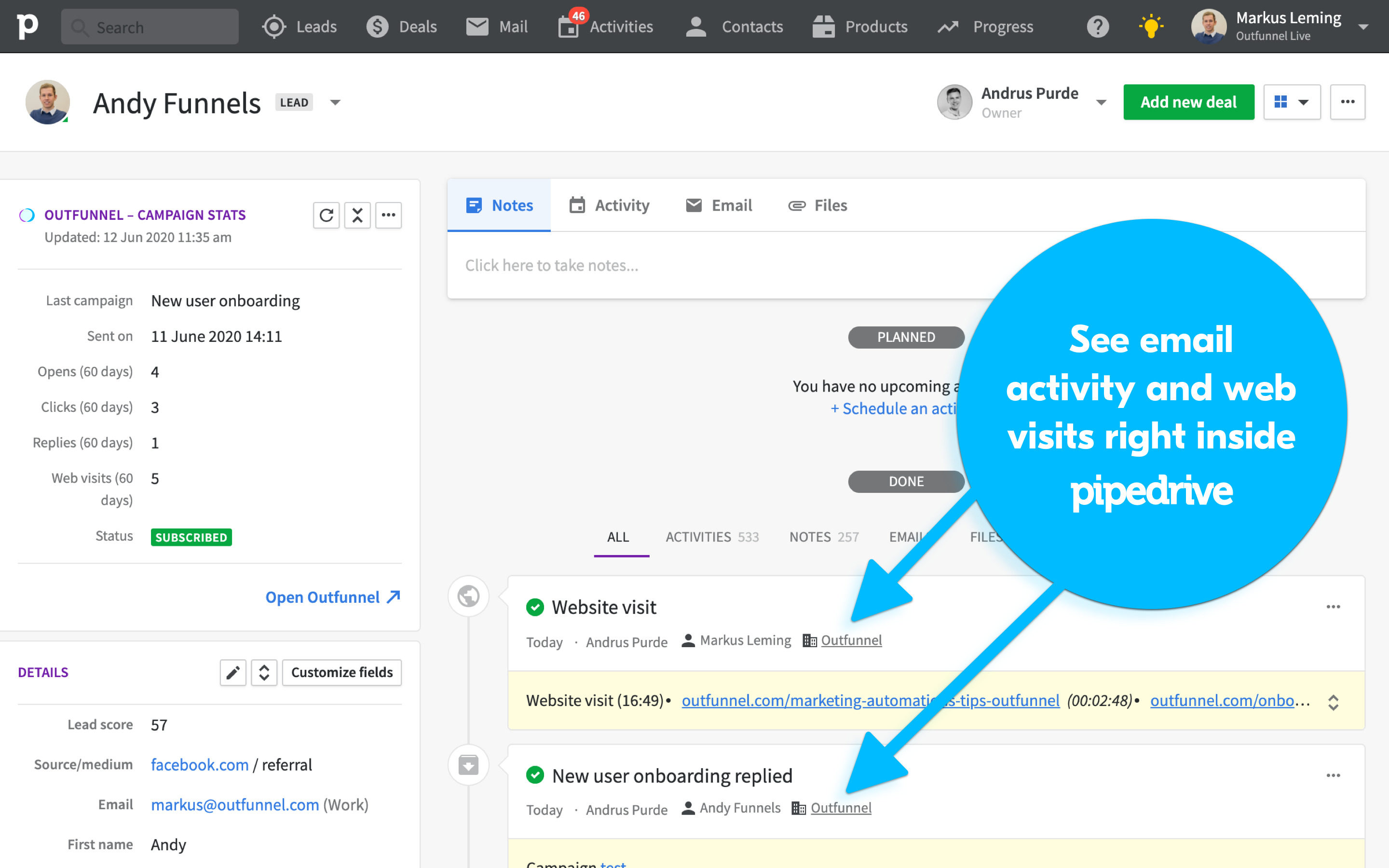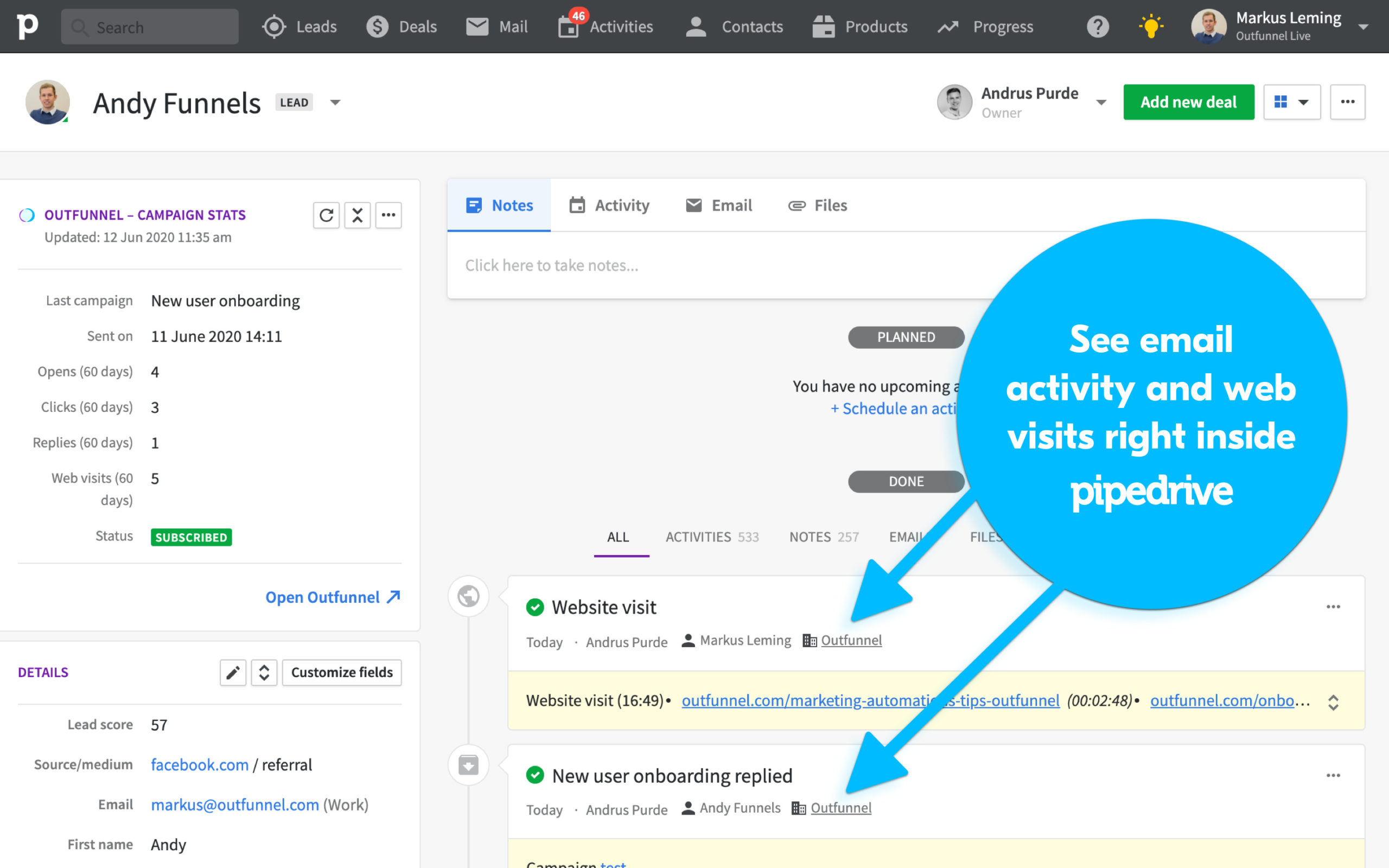 "Our sales team also loves that they can see each lead's email and web activity. We're even going to start building filters based on these activities that alert our sales reps when their leads are hot, which is something they've been requesting for a while."
"Without Outfunnel, I probably would have recommended we switch to a different CRM by now. But because the connection is so seamless, we're going to be able to do everything we want to do using the tools we already have."
"Alight Analytics is a growing company, and we see automation as an essential part of our marketing strategy. It's going to allow us to rapidly scale our outreach and, thus, our entire business. We're glad that we found Outfunnel!"