Last updated: September 19, 2021
If your marketing campaigns are delivering lots of leads, that's great. But how do you know which leads to focus on? That's why we're excited to introduce our brand new Lead scoring feature. Works with Pipedrive, Copper and HubSpot CRM.
More often than not, the key to selling more isn't working harder. It's more about working smarter. We want you to be able to spend time on the things that matter most to you. Outfunnel's vision is to bring your sales and marketing closer together, and today we're announcing our next step along that path.
Now available for our customers, the lead scoring feature automatically scores leads based on web visits and email engagement, and syncs these scores to your CRM, taking the guesswork out of finding your hot leads.
Lead scoring improves sales efficiency and aligns sales and marketing
Sales is a numbers game. Sending more emails or making more phone calls usually equals more sales. But if you have a list of leads and it's unclear whether they're sales-ready, the time you spend reaching out to cold leads would be better spent reaching out to warmer leads.
Lead scoring means you'll no longer be guessing how ready your leads are. It truly improves sales productivity. It also brings sales and marketing much closer together, in a very real sense.
Lead scoring creates a feedback loop between the two. Both teams identify valuable signals, marketing executes campaigns that align with that, sales works smarter based on the results.
Read our thorough guide for more—Lead Scoring: The Complete Guide for B2B Sales and Marketing.
How Outfunnel's Lead scoring feature works
Outfunnel attributes a score for each of the following actions:
Page visits
Email opens
Email clicks
How you score each of these activities is entirely up to you. By default, Outfunnel gives the most value to page visits and the least to email opens: The default scoring is: 10 points to a page view, 3 points to an email click, and 1 point for an email open.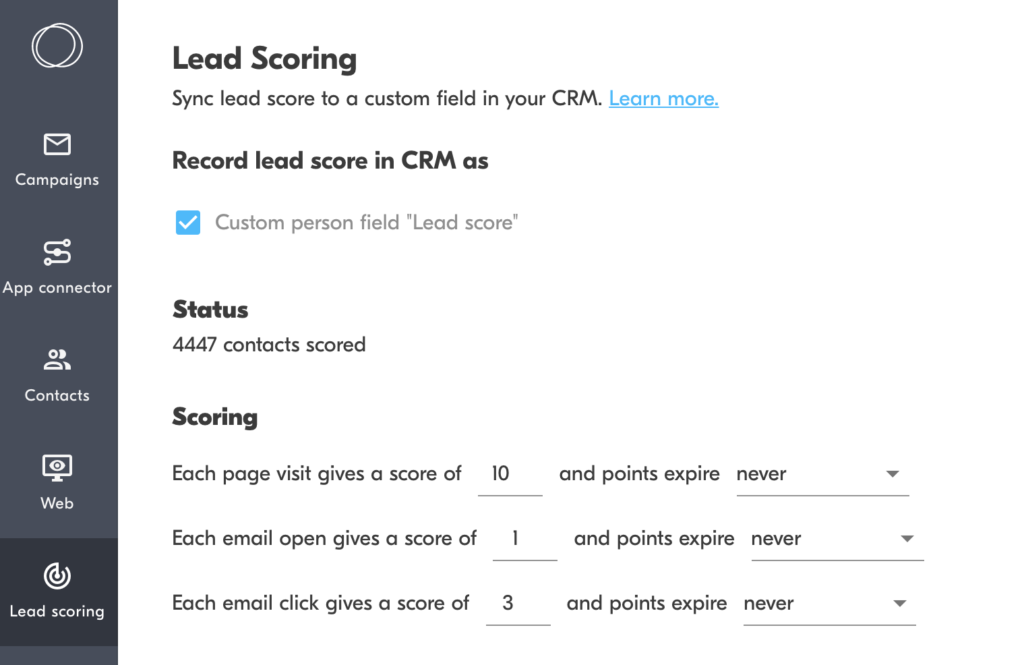 Read more about setting up lead scoring feature for your account
With which CRM's can you use Outfunnel's Lead scoring? Pipedrive, Copper and HubSpot CRM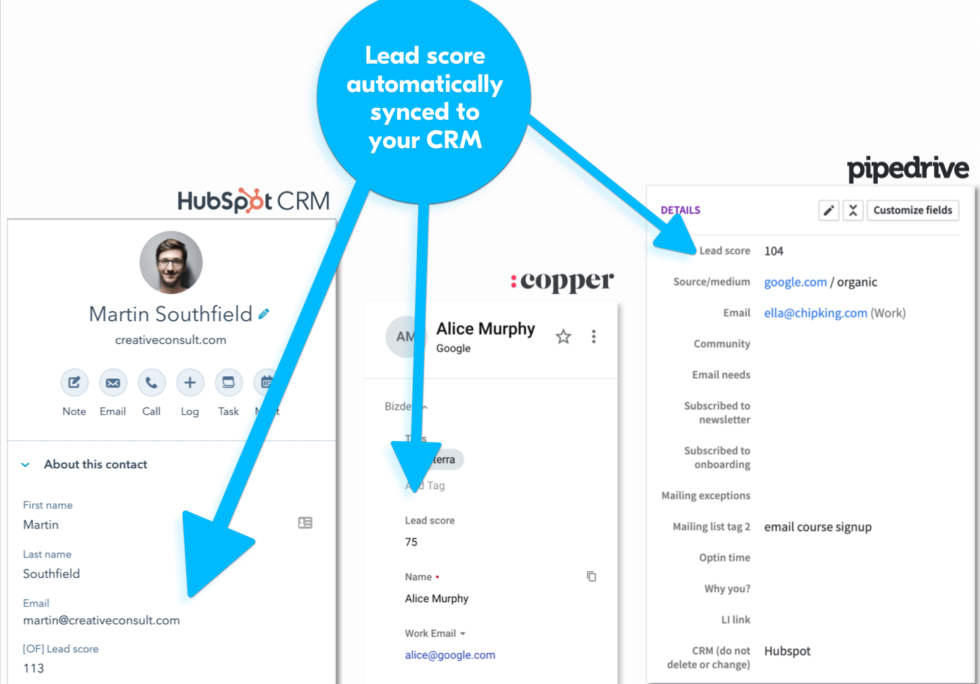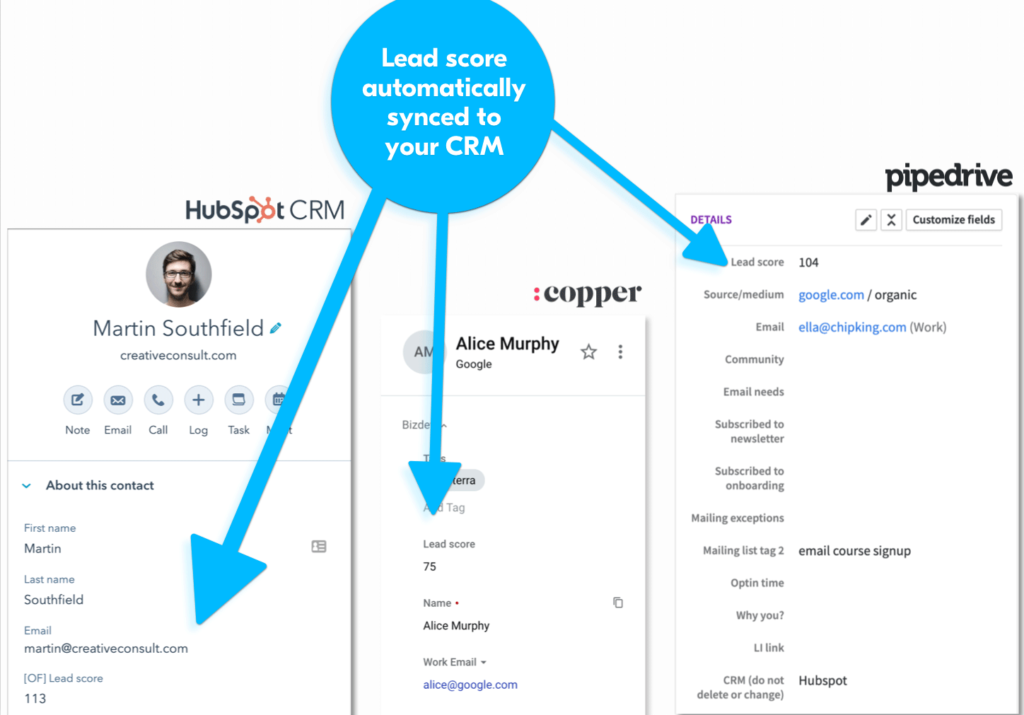 Lead scores are auto-synced to your CRM multiple times per day, so you can plan follow-up activities with workflow automation feature, or simply filtering out leads with highest scores on a regular basis.
Outfunnel's lead scoring currently works with Pipedrive, Copper and HubSpot CRM. More CRMs will be added in the future. If you have a specific one in mind, let us know via email or comments.
How to activate lead scoring feature, and what's next
Currently, you can score leads based on page visits, email opens and clicks—but this is only our first iteration. Soon, we'll be adding more granular scoring options, like different values for specific pages, for example.
Lead scoring is included in all of our pricing plans. Learn more about our lead scoring software or sign up for a free trial today!
Latest posts by Markus Leming
(see all)