Last updated: September 19, 2021
Let's first establish that the most important word in the headline was "grumpy". I'm 41, so I've long ago stopped chasing after the new shiny thing. I've also recently become a second-time father, and sleep deprivation has dampened my otherwise rather positive outlook.
Why does the grumpiness matter when speaking about marketing trends? Because a lot of the hype and BS have been filtered out.
Usually, when you read an article about the latest trends, you'll end up thinking "how on earth do I find time to research these 22 trends that all seem really promising". Not here! Instead, you'll hopefully get a few pragmatic ideas or, at the minimum, you'll learn to distrust posts like this after reading the next paragraph.
1. What you read in blog posts stopped working several months ago
Clicks are increasingly expensive, there's more and more content, an ever-increasing amount of money to start new businesses and ever-shortening lag before any good idea gets endlessly copied.
In this context, why give away one's best growth tactic?
To sell their tool or consulting hours, perhaps, but even then it doesn't make sense to give away your best tactics when you can get the attention you need with something less fresh as well.
So where do you find your growth marketing trends and opportunities in 2021?
Talk to users and customers. Have a habit and a process for continuously interviewing customers and prospective users. I did this extensively before starting Outfunnel, and my Calendly link is still included in onboarding emails of all new trial users.
Prioritize process over hacks and strategy over tactics. While your competitors are busy chasing the next shiny object, the best thing you can do is to take the long view. When everyone is doing cold emails campaigns, could you dare to invest in growing your opt-in email list instead?
Invest in the brand. Whatever you're selling and whoever you're selling to, the best long-term marketing bet is to invest in your brand. If your marketing plan is overly acquisition and lead generation focused, your competitors will overtake you in a year or two.
Talk to others in your field. While the best growth hacks are not usually shared publicly, digital marketers are a friendly bunch. I've made it one of my priorities to schedule calls and meetings with peers and the time-to-insights ratio is always about 10X better compared to reading books or listening to podcasts.
2. Cold outreach will be increasingly noisy, and increasingly ineffective – unless you drop old habits


I belong to some "growth hacking" online groups and some of the discussion there is depressing.
"Best tool to find email addresses of teachers in USA by state?"

"Looking for tool recommendations for automatic LinkedIn post likes, connects and messages"

"Cold emailing a new list with 8 waves of messages. At which stage can I add the 'warmest' prospects into my subscriber list?"
I get it. Cold outreach seems to be the most efficient tool because emails can be scraped, sending is very cheap and everything can be automated.
The unfortunate thing is, when you're in a swimming pool, the most efficient way to rid yourself of the need to urinate is to pee in the pool. And if we all pee in a pool, swimming will stop to provide you some of the health benefits, to put it mildly.
The way to go about cold email in 2021
Invest in segmenting. It's not that cold email is bad but untargeted cold email definitely is. It's highly unlikely that your app is relevant for all teachers in the US, but it may be super relevant for middle school history teachers in Ohio. Find the demographic and behavioral signals that matter most, and concentrate your efforts there.
Invest in creative. Read up on good writing and plan many hours and at least 2-3 revisions for each email. If you have the budget, have your emails crafted or reviewed by the likes of Val Geisler, Wynter or your friendly neighborhood copywriter.
Last but not least, get consent and treat your mailing list as an asset. The best marketing email is one that the recipient has asked for.
I did a cold email experiment and got very respectable results (33+% open rates and 3+% engagement rates). Read more about my cold emailing experience.
3. All marketing tools will increasingly be doing exactly the same things
Five years ago there was HubSpot offering a marketing tool, Freshdesk offering a support solution and Salesforce mostly promoting their CRM. Today, all of them offer tools for all the main functions of a business.
Also, whenever a software vendor launches something truly innovative, it won't take more than 6 months for the same feature to appear in all competing offerings.
Pipedrive reinvigorated the CRM market by offering a pipeline view of all opportunities — now it's a standard for all sales tools.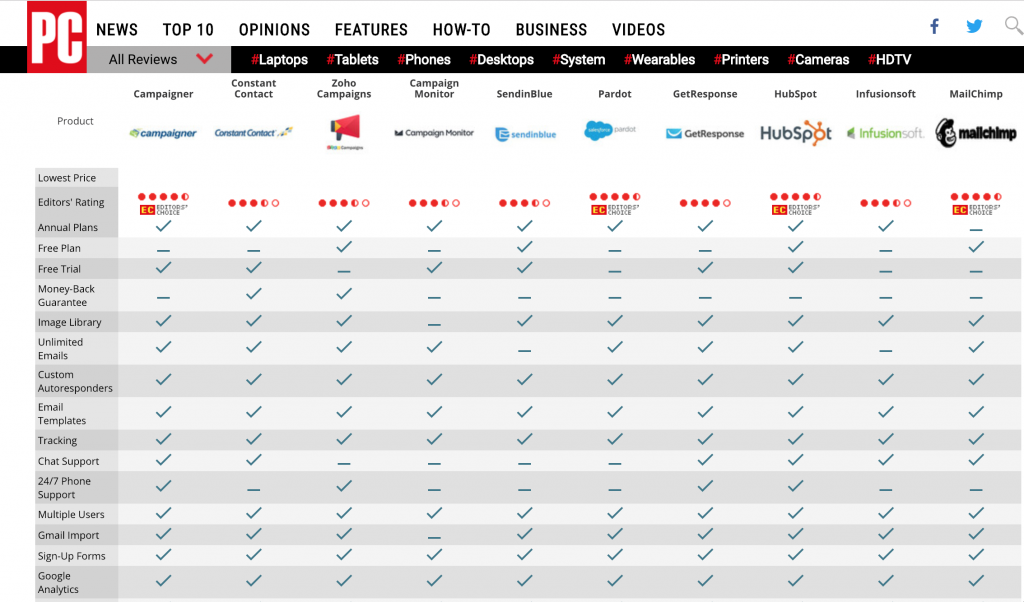 So what's a marketer to do when you're missing important functionality?
The easy thing to do is to wait, and let your vendor know what features you are missing. Sooner or later they will add the missing feature or integration.
The proactive thing to do is to go beyond features and look for the right "product DNA".
While all products are seemingly similar, there are meaningful differences under the hood. There's typically one thing each tool is great for, and are the other use-cases are often bolted on – which is extremely frustrating for users with specific needs.
Lots of email tools today were created at a time when email marketing was mostly about sending beautifully designed newsletters with dozens of templates to be read on laptops and desktops. Even after many subsequent feature launches, their product DNA is still optimized primarily for this model of email marketing.
Then, there are email tools with product DNA optimized for sending email sequences based on usage (or non-usage) or cold email sequences to prospects. Just a quick look at Mailchimp and its alternatives can give you a taste of how wide a category "marketing automation" is, and how different the product DNAs of the category's products are.
How do you discern the product DNA of a vendor?
Go beyond the features page. Also look at the about page, customer case studies, the blog, and any founder interviews or statements. You'll want to get a sense of the customers they serve and problem(s) they've set out to solve.
4. There will be more non-verbal communication ?
A strange thing happened the other day. I had sent a draft of Outfunnel's December newsletter for an internal review and a colleague said that it looks a bit bland and perhaps I should add a few emojis. (You know, the things that Millennials use and that have nothing to do with B2B communication) But I'm open-minded, and so I added a few emojis.
And guess what, the colleague was right. The newsletter looked better with emojis and the click rate was higher than our average.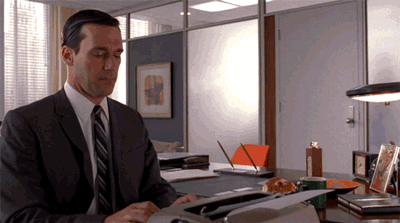 And this is not about using emojis and giphys. This is about everything non-verbal that helps to illustrate a point or attract attention. This is also about having a strategy for video, podcasts and for any new messaging platforms that are relevant for your audience.
So, should we use giphys and emojis in all business emails in 2021?
Of course not. But at the minimum:
Read up on best practices and set up your own tests. This article has useful stats and insights.
Don't forget video, audio, and new communication platforms. Is there a video summary or a podcast episode you can embed in your posts and social messages?
5. There's this new channel you ought to be using
"Best practices" get you predictable results at inflated prices – and that's not enough to beat the competition.
Google or Facebook ads are very often the logical places to start for digital marketing. The challenge for many companies is that if you pay $5 or more for a qualified click, it's difficult to make economics work if your marketing funnel hasn't been optimized yet and you're not flush with cash. 
The good news is almost always there are channels that have equally qualified traffic but that charge a much more reasonable cost-per-click because they're in growth mode and/or are getting their traffic for cheap and have some room for arbitrage.
Sometimes it's brand new platforms like iOS App Store or Salesforce App Exchange, and other times it's new ad formats of existing platforms.
From my own experience, I remember the extremely high ROI from the then-new Capterra CPC-platform back in 2014 or so, as well as early days of Google Chrome Webstore which at a certain point drove nearly a third of Pipedrive's new trial signups.
How do you find new platforms and marketplaces in 2021?
Speak to peers and colleagues (see tip #1 above)
Build experimentation with new platforms and formats into your processes. For example, set aside 20% of your budget and man-hours for finding and testing new channels.
Do research regularly. Search for keywords relevant to you and see which new sites pop up on the first page of Google.
So there you go, these were my five grumpy marketing trends. I hope this was worth your time, and I wish you a happy productive 2021!