Last updated: February 23, 2022
Sales teams thrive when they have a consistent stream of prospects who've shown interest in the product they're selling. When marketers were asked what their top priority is for the next 12 months, it's no surprise that the top answer was generating more leads.
Of course, lead generation involves more than just collecting random information and hoping for the best. You need to collect accurate data on potential leads and then ensure it's readily available to those who need it.
In most cases, that'll mean capturing those details through a web form, then moving that to where it's needed—such as a CRM or some other database—where sales and marketing can then use that information. Airtable is an increasingly popular option for handling lead information, especially among SMBs and non-profits.
If your sales team is already using Airtable, then the next step is to choose a form solution for collecting lead details. Choosing a web form is not too complicated, as it's typically easiest to pick a form solution that works with your website platform. However, you'll also need to think about how easily the web forms integrate with Airtable, and whether that'll incur additional costs.
To help you make that choice, we've looked at five different web form providers and how they work with Airtable: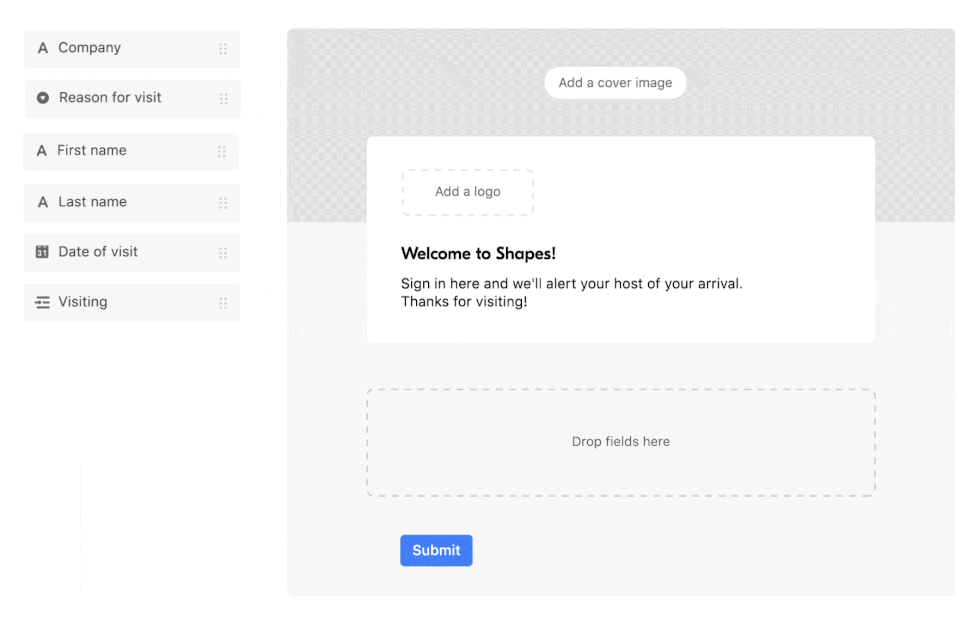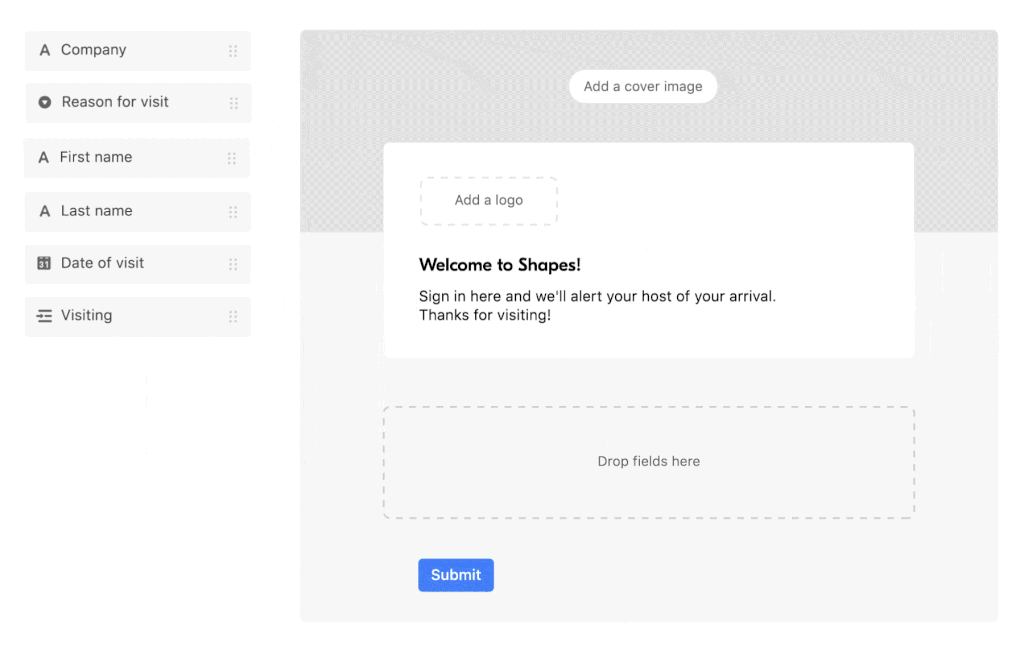 Before looking through the various third-party options, Airtable's native forms may be more than sufficient for your needs. While it may not have all of the advanced features—Airtable isn't a dedicated form solution after all—the form builder is quick and easy to use for creating basic forms.
If you already have an Airtable database for your leads, creating a form is easy with a simple drag-and-drop interface. You'll be given options based on the existing fields you've created, all in the right format, and information will be automatically synced between the form and your database—no integration necessary. If you're on one of Airtable's paid plans, you can also customize the basic appearance of your form by adding your logo and a background image, as well as removing Airtable branding.
Once you've created your form, you can then send it as a link or embed it directly on your site. You can also choose what happens after the form is completed, whether that's redirecting the lead to a URL, displaying a message, or sending you an email notification.
However, there are limitations compared to dedicated form builders. As GAP Consulting points out in their guide to Airtable forms, if you're looking for features such as hiding fields and conditional logic, you'll need a different solution.
Price: Airtable forms are included with Airtable's free plan, Pro plan for additional features starts at $20/mo
Best for: Quickly creating basic lead capture forms that easily sync with Airtable
With HubSpot's wide range of marketing, sales, and customer service products, many teams are already using one or more of their services. HubSpot Forms is an easy to use solution, with a WYSIWYG editor for building your forms and dozens of available field types.
As we've come to expect from HubSpot, there are free plans available, but opting for one of the paid plans opens up some important features. On the design side, the Starter package (starting at $45/mo) allows you to use CSS to customize your form's appearance, as well as remove the HubSpot branding.
Upgrading to either the Professional or Enterprise plans enables you to use conditional logic in your forms, so you can create smart forms that change based on the visitor's responses. However, that comes with a big price tag—the Professional package starts at $800/mo, while the Enterprise plan starts at an eye-watering $3,200/mo. If you're not going to use all the additional Hubspot Marketing features, that's a lot to pay for conditional logic. Other form solutions offer better features for a lot less.
When it comes to integrations, HubSpot's Data Sync enables two-way sync between HubSpot and Airtable, with custom field mappings and historical syncing. However, it does require a paid subscription to the Operations Hub Starter plan, which will set you back another $45/mo. In addition, current reviews complain about difficulties connecting with Airtable.
P.S: We're working on a simpler way to connect HubSpot Forms with Airtable, which can also record the lead's source, medium and landing page information. Follow the link and fill out a quick form for early access to the integration!
Price: Free basic plan, starter packs start at $45/mo
Best for: Companies where marketing ops already lives inside HubSpot
If you want to create more visually appealing forms for lead generation, Typeform is renowned for its beautiful, engaging, interactive forms.
With a 'one question at a time' approach, leads aren't going to be put off by a long list of questions, increasing the odds that they'll complete the form. This also works nicely alongside Typeform's conditional logic, with the form adapting to the prospect's responses as they go so that they're only asked questions relevant to them.
Typeform also comes with a generous free plan; you can create unlimited forms, with up to 10 questions per form and 10 responses per month. If you need more questions and/or responses, or if you want to remove the Typeform branding, then you'll have to go with a paid plan.
In addition, Typeform has a native integration that you can use to connect with Airtable. However, that will require a paid Basic account.
Price: Free plan available, paid plans start at $29/month
Best for: Beautiful survey-like forms to collect additional information
Another popular option worthy of your consideration is Jotform. If you're looking for an easy setup, Jotform comes with over 10,000 different templates to help you get started (including 136 lead generation templates at the time of writing). If you wish, you can then use HTML, Javascript, and CSS to customize your form's appearance to match your site.
As you'd expect from a dedicated web form solution, you can use conditional logic throughout your forms, with questions either displayed all together or one at a time. There are also plenty of choices when it comes to the form elements, with over 100 different options to choose from.
Jotform's free plan has a five-form limit and 100 monthly submissions. However, unlike many other options, all features are included in the free plan, giving you ample opportunity to see all the benefits for yourself.
Integrating Jotform with Airtable is straightforward, with a native integration included in the free plans. Once you've used an API key to connect the two platforms, you can then send responses from multiple forms to multiple tables across multiple bases, enabling an ambitious sales team to go far beyond the simple one-to-one exchange typical for most integrations.
P.S: We're also looking to build an Airtable-Jotform connection, which will not just sync the form fills to your tables, but also track web visits of the contacts that fill out the forms, and even calculate lead scores, if you'd like.
Price: Free plan available, paid plans start at $24/mo
Best for: Sharing information from multiple forms across different tables
Final Thoughts
How to choose a web form tool to work with Airtable? First, think about what platforms you're currently using. Maybe the native Airtable forms are sufficient for your needs? If you want to create lead generation forms on your WordPress website, then start by looking at WordPress plugins. Likewise, if you're already using Hubspot as your marketing platform, then their web forms might work for you (with a good integration).
On the other hand, no-code solutions such as Typeform can create more visually appealing forms that your leads enjoy completing, while a feature-rich service like Jotform can enable you to use the data from those forms in more advanced ways.
Regardless of which one you choose, make sure you connect the data! All of the above options can be integrated with Airtable to keep your contact data in sync. Integrations will make it easy to manage contact data across platforms.