Last updated: April 21, 2021
Caddle is a mobile-first marketplace that rewards consumers for engaging with brands such as PepsiCo, P&G, and Nestle. Their model is a true win-win-win.
If someone downloads the app, they'll receive cashback for answering surveys, watching brand or product video and uploading receipts. In return, Caddle collects data to help their clients make better decisions when it comes to marketing and sales efforts.
We asked Connor Allen, Caddle's marketing strategist, about the company's sales and marketing challenges as well as solving some of them with Outfunnel's Pipedrive-Mailchimp integration.
What tools do you use to manage your sales and marketing funnel?
"At Caddle we serve both B2C and B2B markets so we certainly have quite a plethora of tools that we use. For our B2C newsletter, we use Sendgrid, and for our B2B newsletter, we use Mailchimp. As for the sales side, we use Pipedrive as our CRM."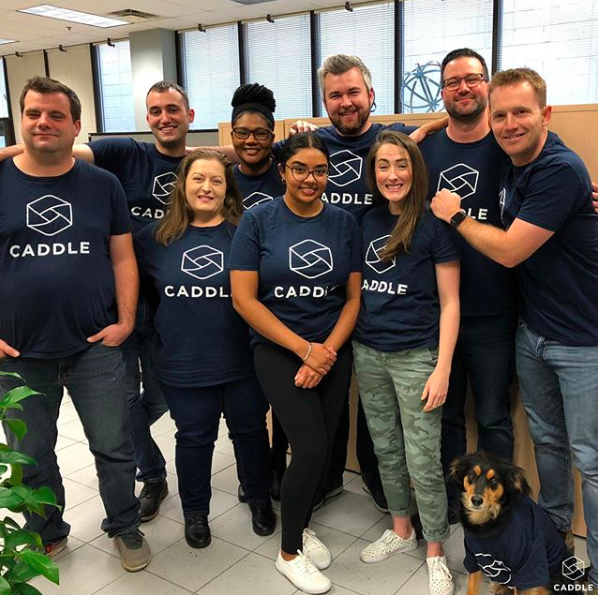 The problem: not knowing how marketing efforts are performing
"When it came to our B2B newsletter we were searching around to decide which platform to use. We liked several different platforms but were quite torn because we really wanted one that had an integration that would work well with Pipedrive, our sales CRM tool. Most platforms we found only had a one-way integration with Pipedrive, if that."
How was it affecting you?
"Had we not found Outfunnel, we'd essentially be in the dark and not know how our B2B marketing efforts were holding up.
I'm sure that there could have been a different avenue that we could have taken—perhaps our development team could have coded something or we could have created a unique filtering solution in Pipedrive, but with the time and effort involved to do something like this, it would have taken away from more important duties."
Finding a solution: what other options did you look at before you chose Outfunnel?
"We contemplated switching our CRM altogether and finding one that allowed us to do sales and marketing efforts in one platform, but our Client Success Director Amy is a whiz with Pipedrive and has really beefed it up since she joined our team. We didn't want to start all over again with a new tool."
Why did you pick Outfunnel?
"At first, our biggest driver in choosing Outfunnel was due to its two-way integration between Mailchimp and Pipedrive. Both our Chief Growth Officer and our Chief Technical Officer were quite impressed with what Outfunnel had to offer: keeping marketing contact lists in sync with the sales pipeline, and recording email opens, clicks in the CRM for salespeople to see.
Since starting to use the tool, the other capabilities that Outfunnel offers keep surprising us. We've used Outfunnel's simple email tool to create drip campaigns for our sales team and we've recently included the Lead scoring Software as well.
What started off as signing up for a tool that solved one of our problems has turned into a platform that has answered problems we weren't even entirely aware of. "

— Connor Allen, Marketing Strategist at Caddle
While Outfunnel has allowed us to keep better track of our B2B outreach campaigns, it has truly helped us save a ton of time that can be put towards other critical marketing and sales efforts."
Any last comments or words of advice?
"At Caddle we pride ourselves in Accelerating Time to Insights. We understand that time is money and with our quick turnaround, we're able to give our clients the insights they need.
Similarily, by being able to reach out to our clients through Outfunnel's capabilities, we've been able to accelerate our time reaching out to our clients and creating the campaigns they need at the appropriate time. "