Last updated: Sept, 2023
In a nutshell, Outfunnel helps you sync data and create workflows across your sales and marketing tools. This is most relevant for companies that use multiple tools in their sales and marketing stack.
5 benefits to look forward to when using Outfunnel
Keep your sales and marketing contact lists in sync 24/7

– save time and never export-import .csv files again

.
Capture new leads from your website, lead ads and scheduled Calendly meetings,

and have the right information appear in your CRM

.
Record marketing engagement data (email opens, clicks, unsubscribes, web visits, scheduled Calendly meetings etc.) in your CRM, so sales has full context and can sell smarter.
See what leads do on your website with web visitor tracking software
Build lists of qualified opportunities with Lead scoring, or by building call lists of people who clicked or opened a particular email, or visited your website.
Launch workflows straight inside Outfunnel, or use it to create triggers for your CRM and marketing tools for sending campaigns to defined lead segments based on their engagement.
See which channels and pages lead to new deals and actual sales revenue.
Automatically capture lead source data in your CRM.
All of these steps take minutes to set up and help drive results almost immediately.
1. INCREASE PRODUCTIVITY BY SYNCING CONTACTS BETWEEN TOOLS
Connect your sales and marketing contact lists – save time and never import-export a .csv file again
Often, when you're setting up a marketing campaign, there's a bit of last-minute scrambling to extract the list.
For example, you may want to…
Add recently joined customers

;

Exclude people that you've parted ways with

;

Exclude very VIP customers that Account Managers keep up-to-date

;

Be sure to remove people that have unsubscribed from your marketing emails.
With Outfunnel you can define such lists in your CRM once and then forget about the need to ever extract another list. Your campaigns will be sent to the right segments based on data changes in the CRM.
All you need to do is define recipients for your marketing campaign in the CRM and use Outfunnel's App connector to keep these in sync with lists in your marketing automation tool. (See which CRMs and marketing tools Outfunnel currently works with.)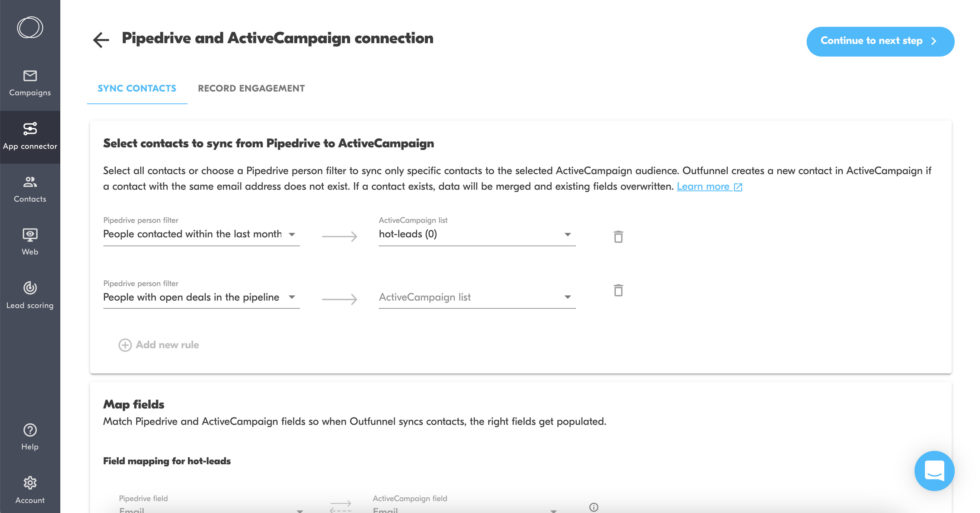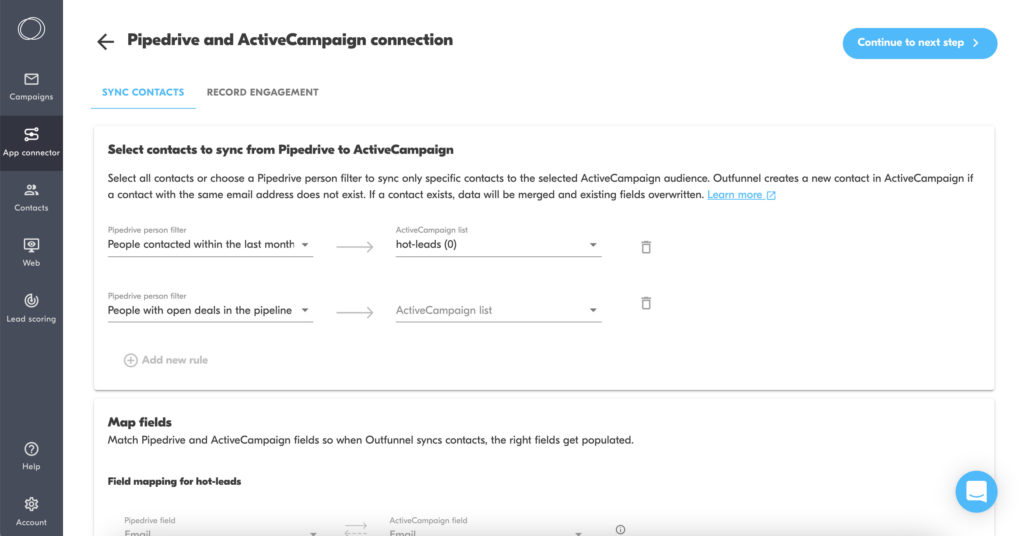 Once this is done, any new people that start matching the relevant segment in your CRM will be added to your email marketing tool's lists or audiences, along with key fields. And you can then either send regular campaigns to an always-up-to-date list or trigger automated campaigns.
Capture new leads and have the right information appear in your CRM automatically
Among other marketing tool integrations, we've made it easy to connect your web forms and lead ads with your CRM, along with custom fields. So, you can use our App connector to set up the lead capture integration with your CRM. Learn more: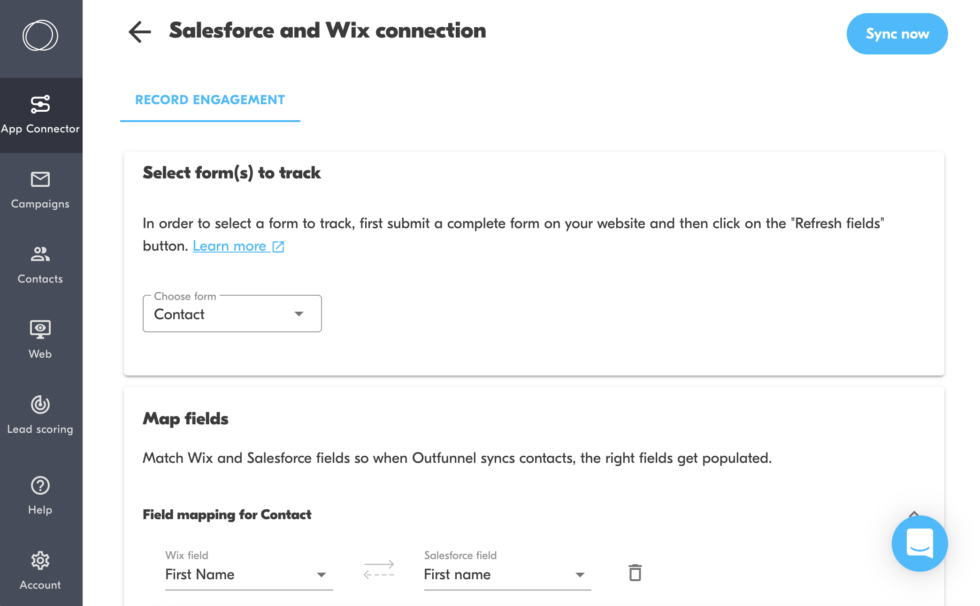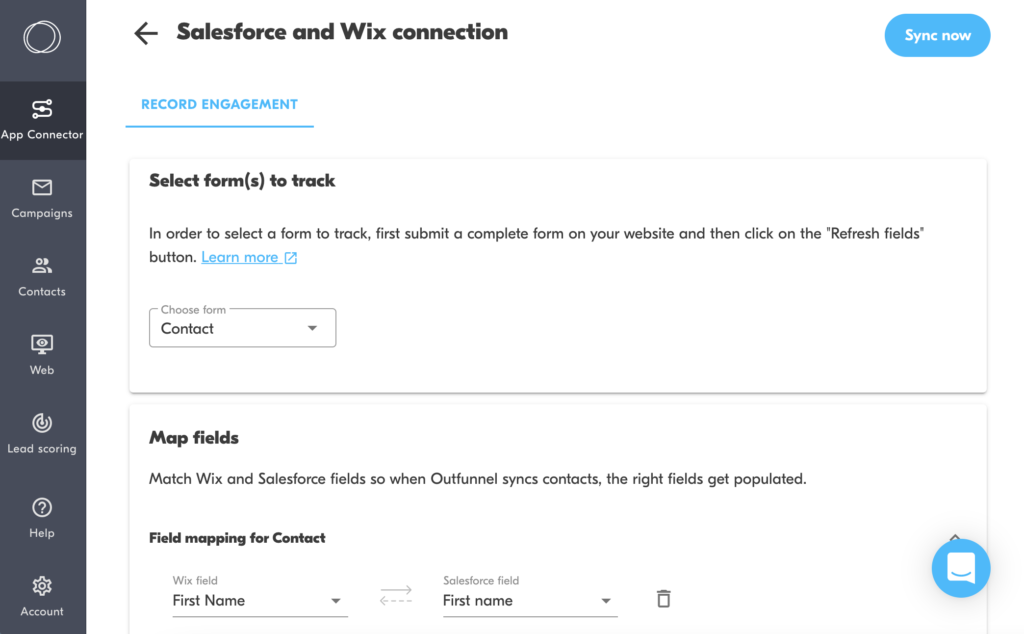 2. AUTOMATICALLY PROVIDE SALESPEOPLE CONTEXT ABOUT LEADS
Record email marketing engagement in your CRM, so sales has full context and can sell smarter
As a salesperson, wouldn't it be great to see which emails people that I want to speak to have received, opened, and clicked?
With Outfunnel you can have all email engagement data (opens, clicks, unsubscribes, etc,) recorded in your CRM. In this way, your salespeople have the full context for the leads.
The best part? Setup takes just minutes. All you need to do is set up an app connection between your CRM and email marketing tool, and configure how you want email engagement to be recorded. For example, you can:
Have a custom activity "Campaign sent", "Campaign opened" or "Campaign clicked" recorded in your CRM when people engage with emails.
Have unsubscribes and even bounces recorded in your CRM, so you can plan follow-up activities.
Whenever emails get sent out, all the engagement will be visible in your CRM.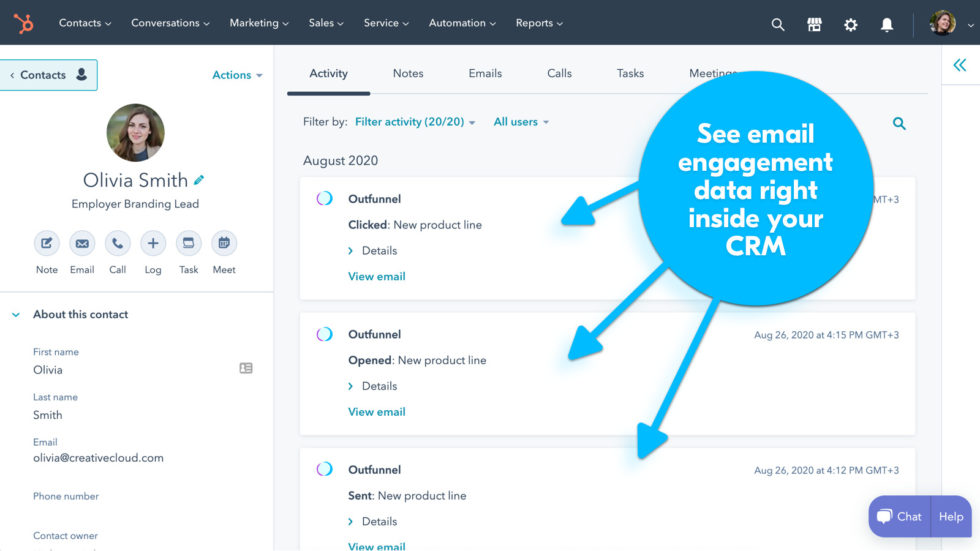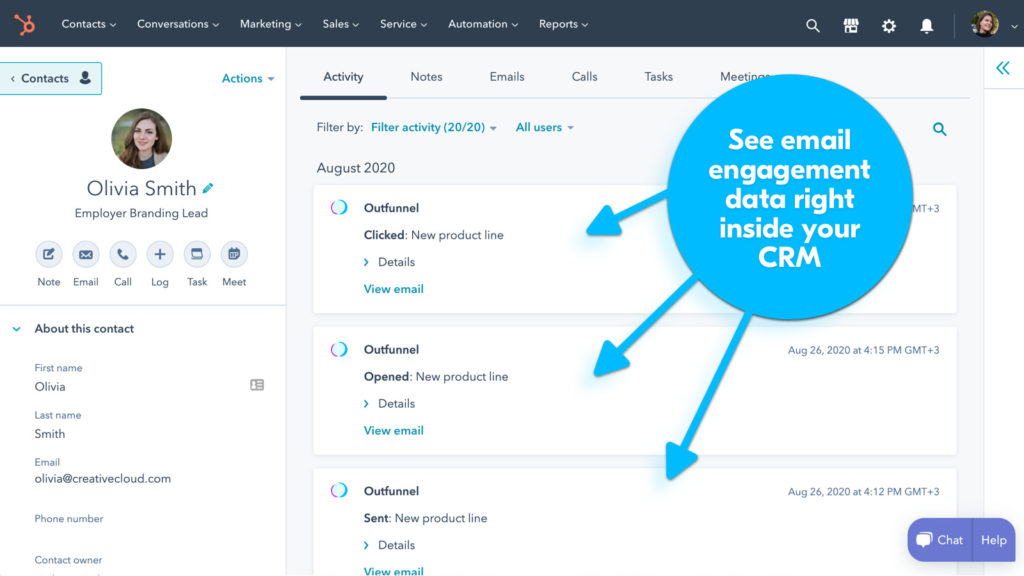 If you choose to send marketing emails with Outfunnel's own simple email campaigns tool, all email engagement gets recorded in the CRM the same way.
Use web tracking to see which pages and content your leads visit on your website
Our Web visitor tracking software feature, or simply Web tracking as we call it, shows you which of your leads are visiting your website, and which pages of your website. This way you'll know who appears more interested in your products and services, and more ready to buy.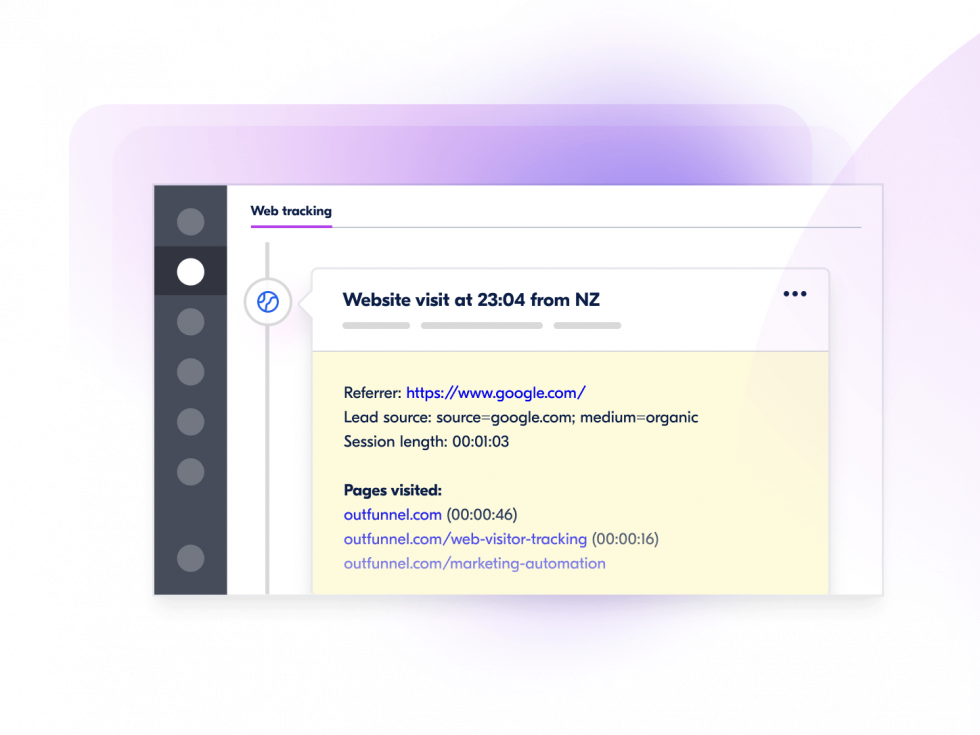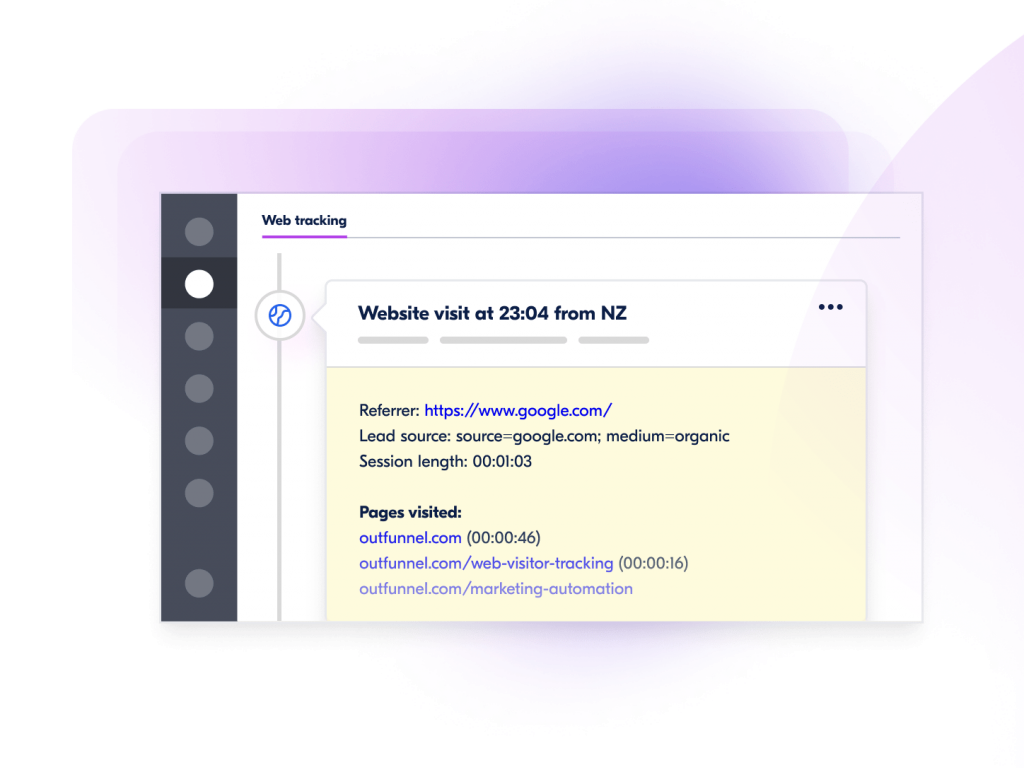 You can have this information automatically synced to contacts in your CRM. Here's how:
Step 1: Add the Outfunnel web tracking code to your site.
Step 2: Outfunnel will identify web visitors from form fills or from clicks in your email campaigns. See the list of supported forms and more detailed instructions on our support site.
Step 3. Record web visits in your CRM. Go to Outfunnel > Web > Engagement recording to customize this.
3. HIGHLIGHT SALES-READY LEADS (aka MQLs) WITH LEAD SCORING
Build lists of qualified opportunities with Lead scoring, or by targeting people who took a particular action
Smart salespeople find ways to qualify leads even before having a conversation, and email clicks or website visits are great proxies.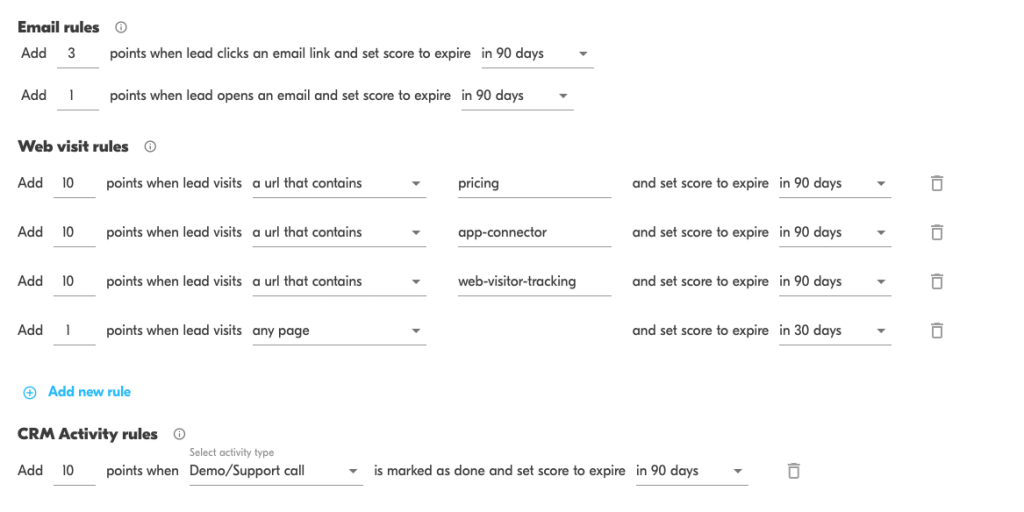 This is where Lead scoring comes in handy. Our Lead scoring software feature auto-calculates a score for each contact based on how they've engaged with your emails and what they've done on your site. This score is of course then recorded in your CRM.
Read how to set up and use our Lead scoring feature
Alternatively, if you've configured Outfunnel to record email opens/ clicks or website visits as Custom activity in your CRM, you can later use its segmenting/filtering functionality to build call lists.
Simply navigate to the Activities tab in your CRM, define the date range, and choose either "Campaign Opened", "Campaign Clicked" or "Website visit" as the activity to be filtered.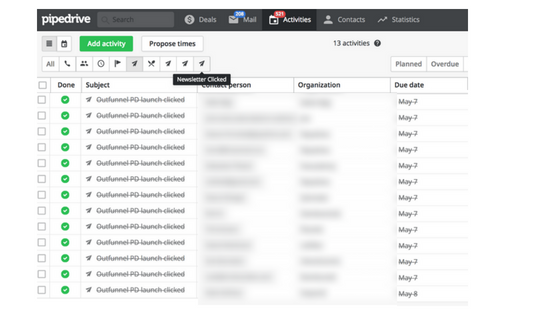 4. TRIGGER SALES AND MARKETING WORKFLOWS ACROSS DIFFERENT TOOLS
Hand warm leads over to sales the way your team works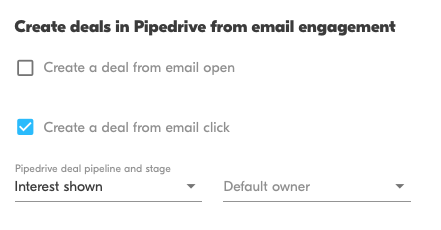 Let Outfunnel keep track of strong engagement signals like email clicks, pricing page visits, and increases in lead scores. Then, auto-create follow-up activities or open new Deals/Opportunities for the right sales rep right inside your CRM.
Create triggers for workflow automation in your CRM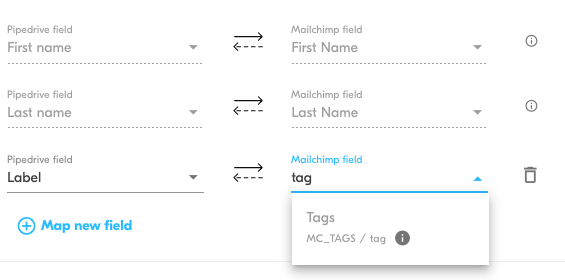 Using elaborate workflow automation in your CRM for planning the next action with each lead? Outfunnel can provide the right triggers for following up with leads based on new engagements recorded in your marketing tools:
Create Tasks and Activities
Update content of custom fields/properties
Update labels and tags
5. GET INSIGHTS
Understand which channels and content pieces lead to sales revenue
Wouldn't it be nice to know which traffic sources, pieces of content and email campaigns lead to most won business, or highest-converting opportunities?
You can see this data with our reporting features. Our channel report shows an aggregate view of contacts that web tracking has identified, split by traffic source. Find it under Web > Channel report.
And if you've connected a CRM, the report also shows you new deals/opportunities that have been created and won for every channel, as well as the conversion rate.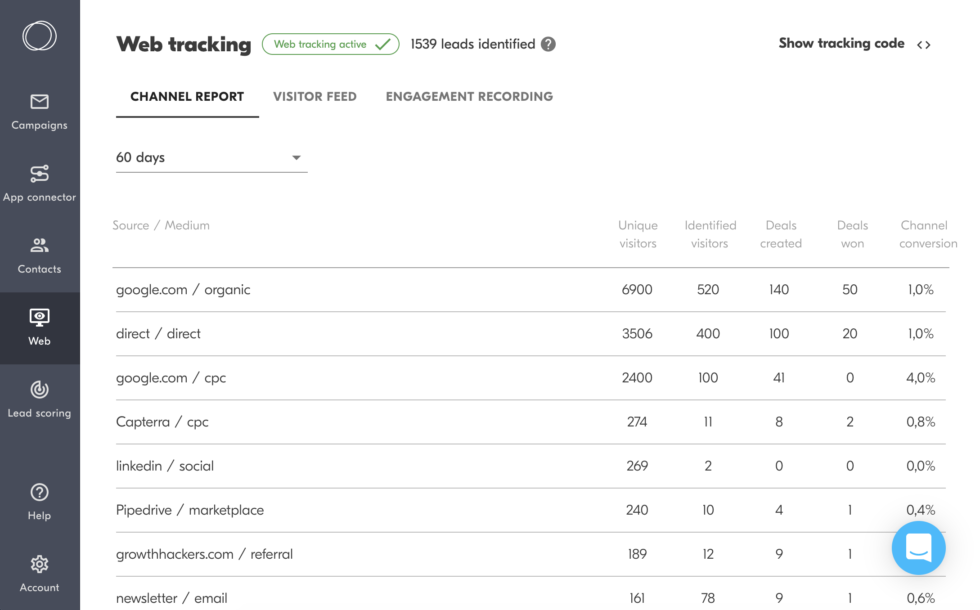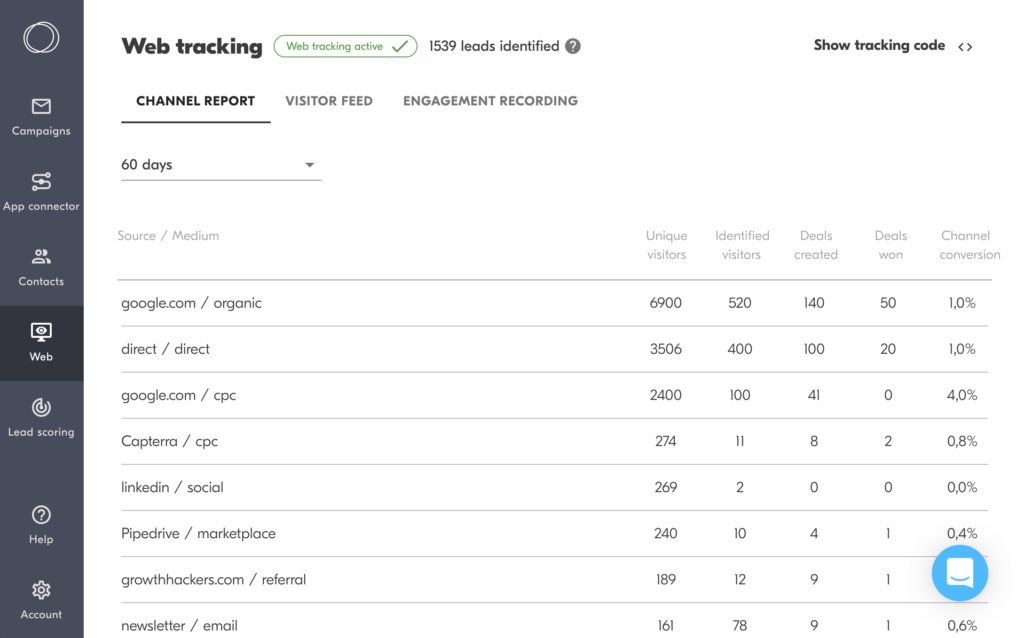 Automatically capture lead source data in your CRM
If you're using our Web tracking functionality, Outfunnel will automatically record source and medium data of that contact's first visit in your CRM. This way you can use lead source data in the built-in reports of your CRM, or export it for further analysis in your favorite neighbourhood spreadsheet or BI tool.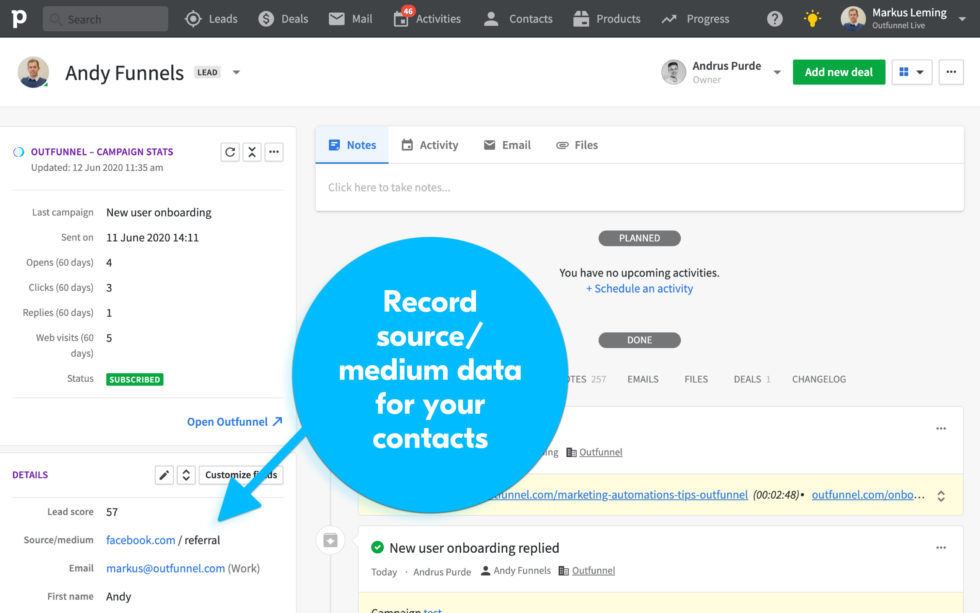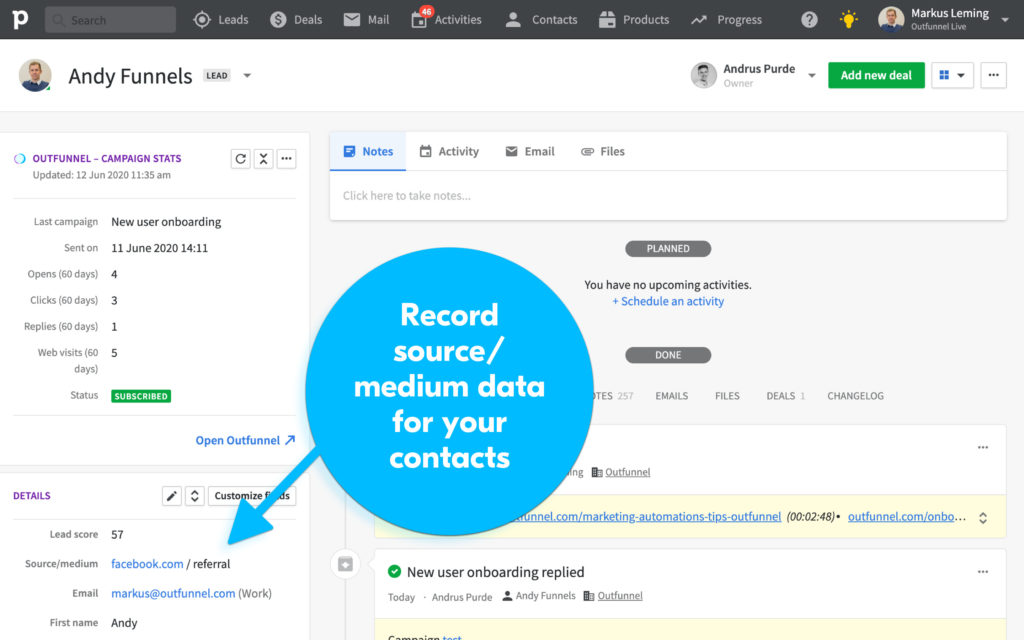 Ready to connect your data and start executing sales and marketing workflows across tools?
All of the above features are quick to set up and we're happy to assist if you'd like someone to help get things up and running.