Last updated: November 9, 2021
So you're using Pipedrive as a CRM to manage your sales operations, and you're looking to improve and automate your email marketing. You've come to the right place! We've put together this handy guide about Pipedrive email marketing.
After all, email is still heavily used, and continues to be a primary driver of customer retention and sales for SMBs.
So what do you need to do to get the maximum value out of your email marketing setup, when there are so many great email tools to choose from, most of which have similar features?
As a Pipedrive user, you'll want to make sure that the email marketing tool you use is well-integrated with Pipedrive.
What would that help you do, and what might that look like in practice?
Save time. You'll want your email segments to be auto-updated without having to manually do it yourself, over and over again.
Get more context for sales. You'd also want your Pipedrive to be automatically updated with any useful information from your email marketing tool – what emails were opened? What links were clicked? This gives your sales team more context, so they know which leads to focus on.
These days, you can Zapier or other similar integration software to put together your own automated connections between apps. As Pipedrive users and marketers ourselves, we found the connections rather 'shallow'.
Zapier works great for simple one-way 'Zaps' like "push contacts from this CRM list to that marketing audience", but it can get complex, messy and expensive if you want 2-way sync or customized workflows.
So all in all, it still makes sense to pick email marketing tools that integrate deeply with Pipedrive.
What else do you need to do in order to have a good email marketing setup that helps you better achieve your sales and marketing goals?
To pick the best email tool(s) for the job, you'll also want to be clear about the type of marketing & sales emails you'll be sending
Before you start evaluating tools, it can be helpful to first think about the kinds of emails you want to send. Different tools have different "product DNA", and you'll want to pick the tool that best suits your needs.
Broadly, there are three types of 'email formulas' you may want to use. It's possible to use a combination of these strategies, but it's worth figuring out what your primary strategy is.
Regular one-off email campaigns – One-off emails, newsletters and email blasts to generate opportunities from your email list.
"Warm" email sequences or drip campaigns – These are email sequences designed for nurturing leads who already expect to hear from you. Campaigns of this type may also be designed for following up with leads e.g. post-purchase.  
"Cold" email sequences or drip campaigns – High-volume mass-sent email sequences to scraped/cold emails to generate interest, and ideally get a reply or schedule a demo.
Let's walk through the kind of email marketing tools that suit each of these strategies well.
A. Regular 'one-off' email campaigns – you'll want an email tool that pushes open and click-through rates automatically to Pipedrive
Perhaps you've collected some leads over time via your site – or maybe from exhibitions and events, and you want to keep them engaged.
Or perhaps you are in an active sales relationship with parties who aren't looking to buy right now, and they say "come back in 6 months" – so you want them to periodically share relevant information with them so they keep you in mind when they're ready to buy.
In all of these cases, when you want to periodically send out a bulk email, we recommend using Mailchimp.
Mailchimp is a popular and effective tool for sending email blasts, with a strong email template editor and solid Pipedrive integration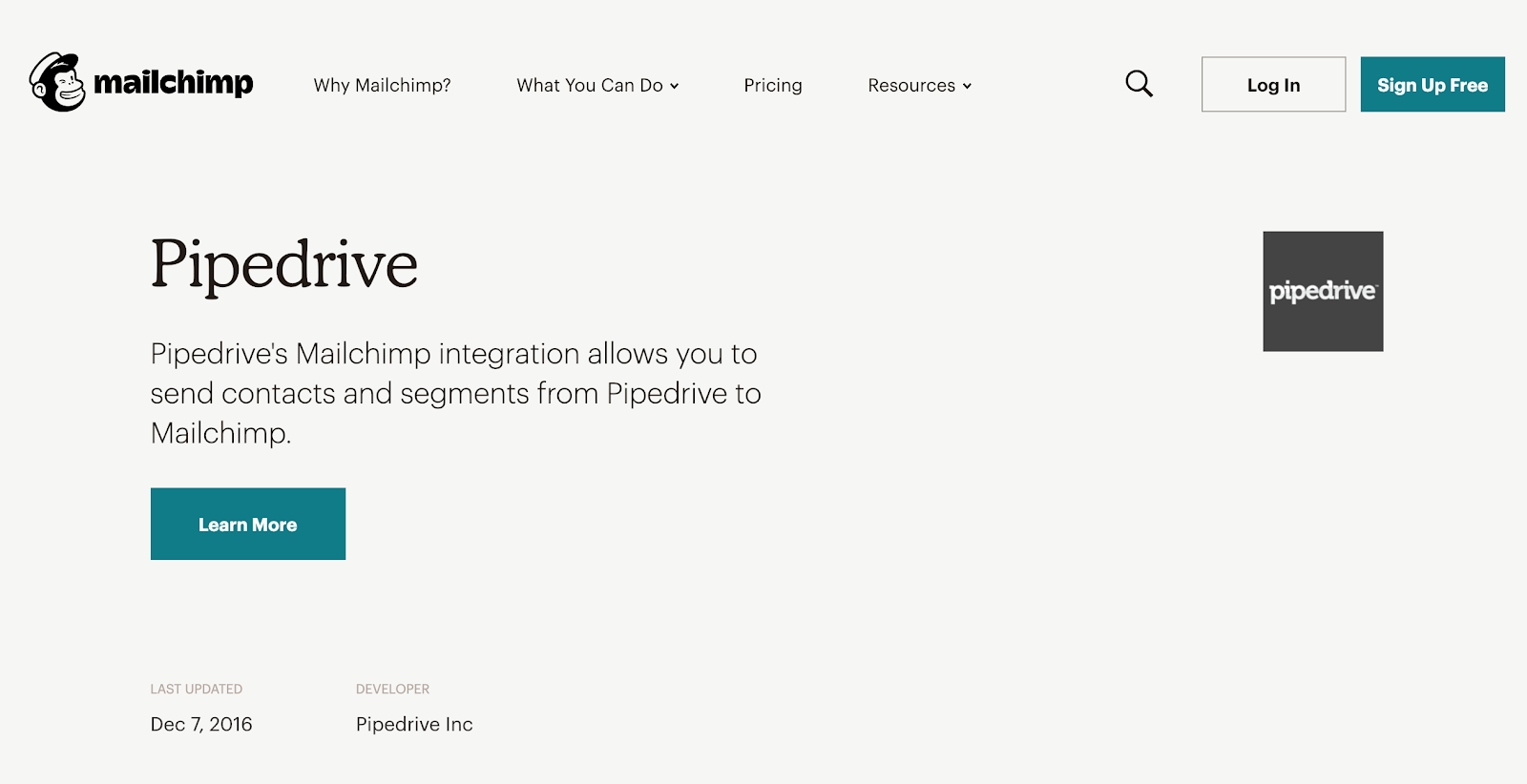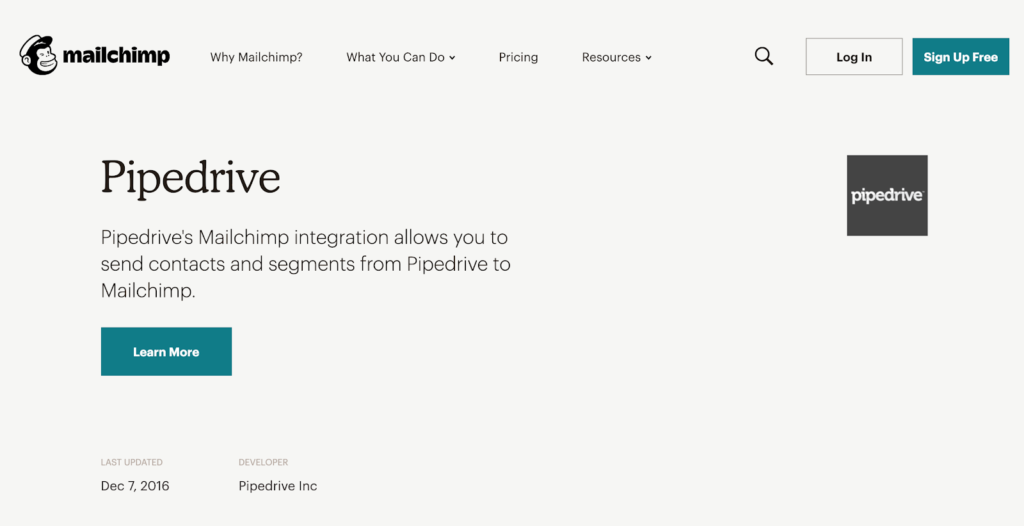 Mailchimp offers the Forever Free plan for up to 2,000 contacts and 12,000 emails per month (with ads).
The Growing Business plan starts at $10 per month for 500 contacts and unlimited emails.
Mailchimp is trusted by tens of millions of customers and sends over a billion emails a day. They have lots of great templates as well as an intuitive drag-and-drop editor, and you can also setup landing pages and email capture forms to build your email list.
They also have some useful features like segmentation, testing, and reports.
Mailchimp has a basic integration with Pipedrive – here's how you can use it
If you type "Pipedrive Mailchimp integration" into Google, one of the first results is Pipedrive's own native Mailchimp integration. You may think, "great, this is free and built by the companies I already trust!".
However, the native integration is very basic. It only works for exporting your Pipedrive contacts to Mailchimp, one-way.
Outfunnel's Pipedrive-Mailchimp integration keeps your contacts in sync and automatically records Mailchimp engagement data in Pipedrive
While Pipedrive's native Mailchimp CRM integration allows you to export contacts from Pipedrive to Mailchimp, it doesn't simultaneously push any information from Mailchimp back to Pipedrive.
As a result, you'll have to update your sales team manually with the information from Mailchimp – and in practice, most of the time, this simply doesn't happen at all!
Outfunnel helps you solve this. Our Pipedrive-Mailchimp integration helps you seamlessly "complete the loop" and updates your Pipedrive with relevant information in Notes (and/or Activities, and/or new Deals).
Outfunnel also lets you sync contacts (or segments you define with Pipedrive filters) 2-way between Pipedrive and Mailchimp. So if new leads are added into the CRM, relevant email lists are updated automatically.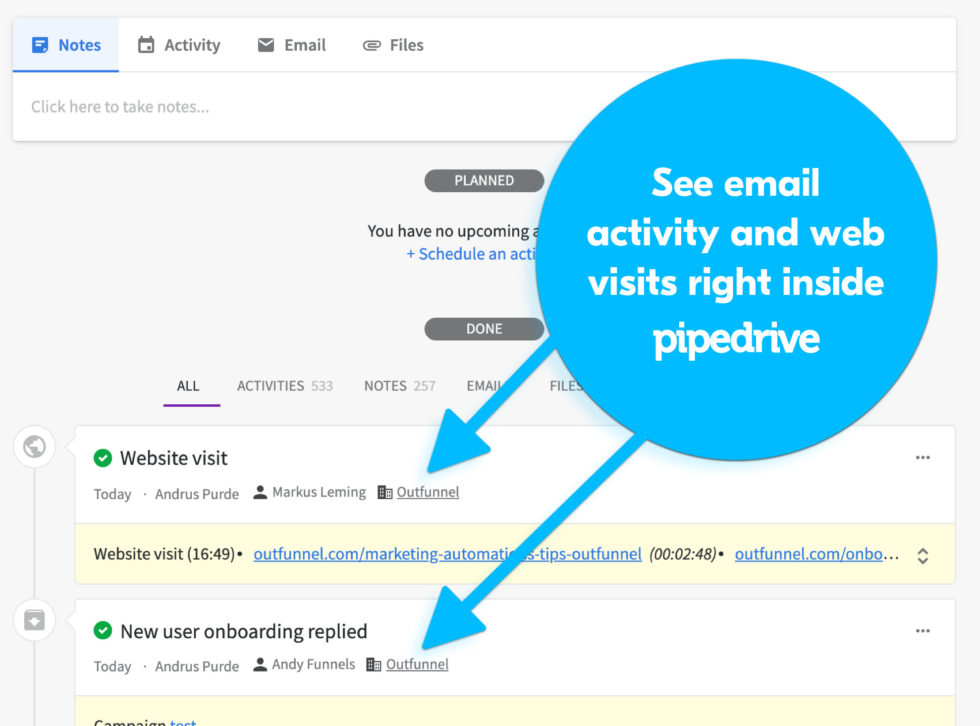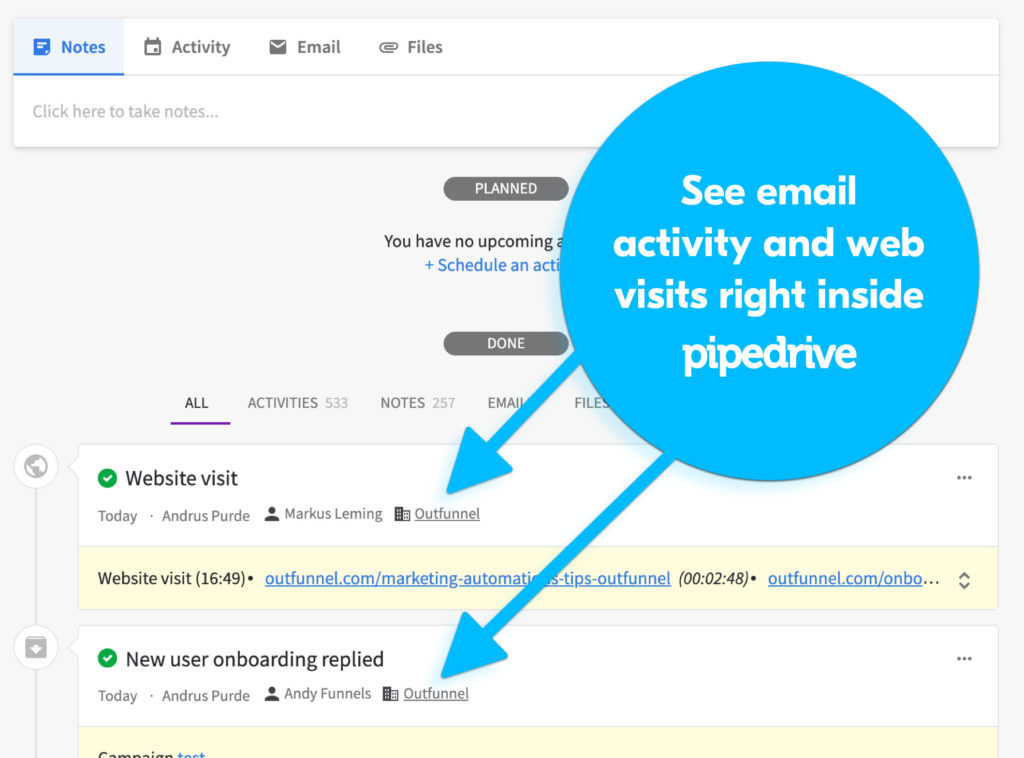 Outfunnel's own simple email campaigns tool lets you send personal-looking automated emails
Mailchimp is great for newsletters, but less than ideal if you'd like emails to look like another person sent them because campaigns sent from Mailchimp feature a rather bulky footer.
This was one of the reasons we built our own email tool that you can use to send one-off emails and automated sequences. It's tightly integrated with Pipedrive and ridiculously easy to use. You can view the filters you've created in Pipedrive to select whom you'd like a campaign sent, use the WYSIWYG-editor to compose a message and send a campaign in minutes.
The integration with Pipedrive is 2-way: email opens, clicks, bounces and unsubscribes will be recorded in the CRM.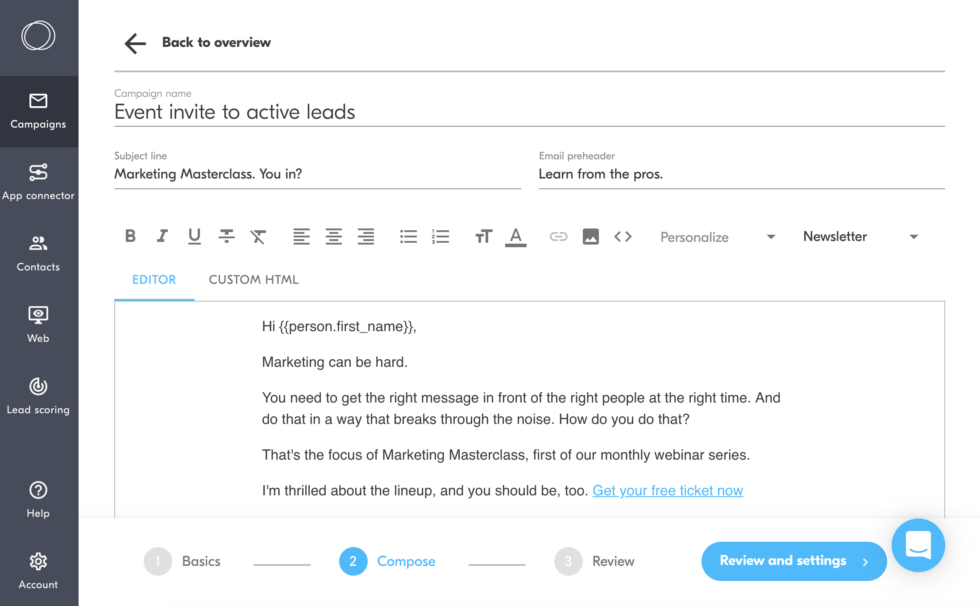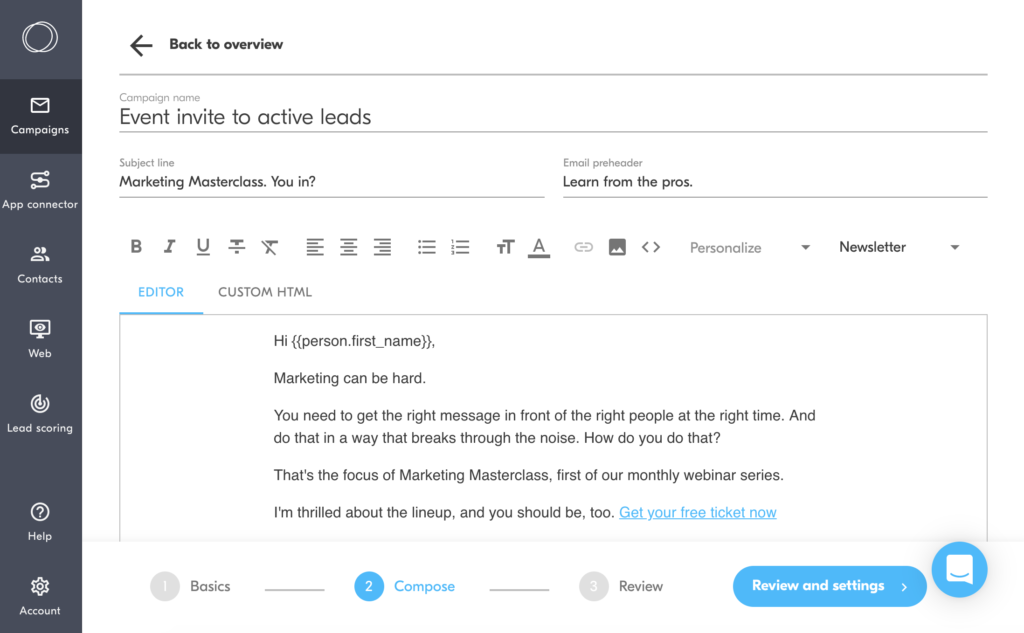 Please note there are other tools you could be using to send emails, but at the time of writing, none of them have particularly good integrations with Pipedrive.
Don't just take our word for it: Outfunnel is the #1 top rated app overall and in the Email Marketing category in Pipedrive's App Marketplace.
B. Email sequences to "warm" leads – these are drip campaign tools that integrate well with Pipedrive, helping you nurture interested leads
What's the difference between "cold" and "warm" email sequences? It boils down to the consent of the receiver. If you sign up to Outfunnel, for example, you will get our welcome email, which is designed to walk you through our product. You already know the context, and you opted-in, so we can be honest and straightforward with you.
The emails can be 'marketing-focused' – and they can be tailored to be responsive to actions you might have taken on the site, pages you may have visited and so on.
Let's take a look at the email tools available in the Pipedrive Marketplace. There are nearly 30 tools of them. Here are some of the tools that have been well-reviewed by their users:
Outplay – 71 reviews
Klenty – 60 reviews
Lemlist – 28 reviews
Next, we'll review the strongest contenders for automated email sequences.
1. Outfunnel (that's us!) – help your sales team get better information because email marketing is tightly integrated with Pipedrive
Outfunnel allows you to create automated drip and multi-stage lead nurturing campaigns that integrate seamlessly with your CRM. We call these types of email campaigns, sequences.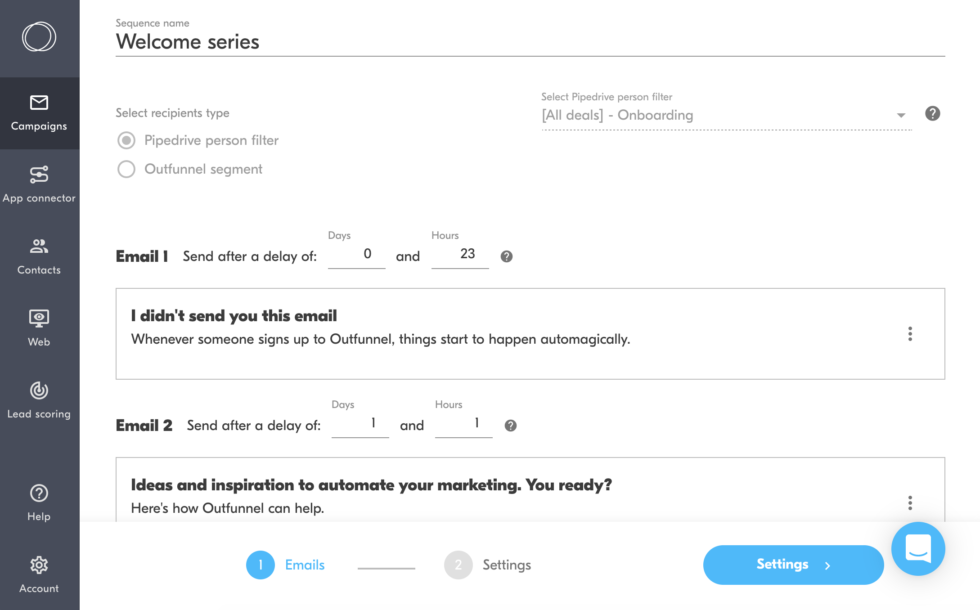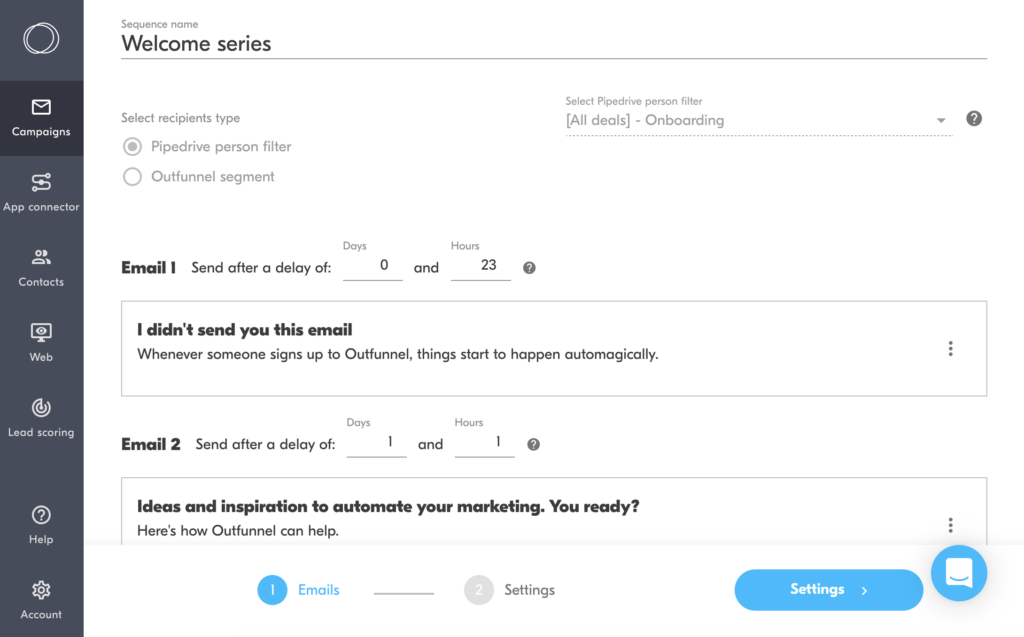 Some examples of when our email sequences feature would be useful:
Following up after deals are won (or lost)
Reaching out once deals reach a certain stage of the sales funnel
Warming up fresh leads at the early stage of the pipeline
You can use these triggered email sequences to engage segments defined in Pipedrive. Email opens and clicks will be automatically recorded back in your CRM.
Outfunnel also offers web tracking and lead scoring, and both of these are synced to Pipedrive as well. This way your sales team can know who the warmest leads are, and prioritize their efforts accordingly.
You can check out our Pipedrive Marketplace page here.
2. Autopilot integrates well with Pipedrive and is good with sequences – it has a nice "drag-and-drop" automation system, and an elegant visual interface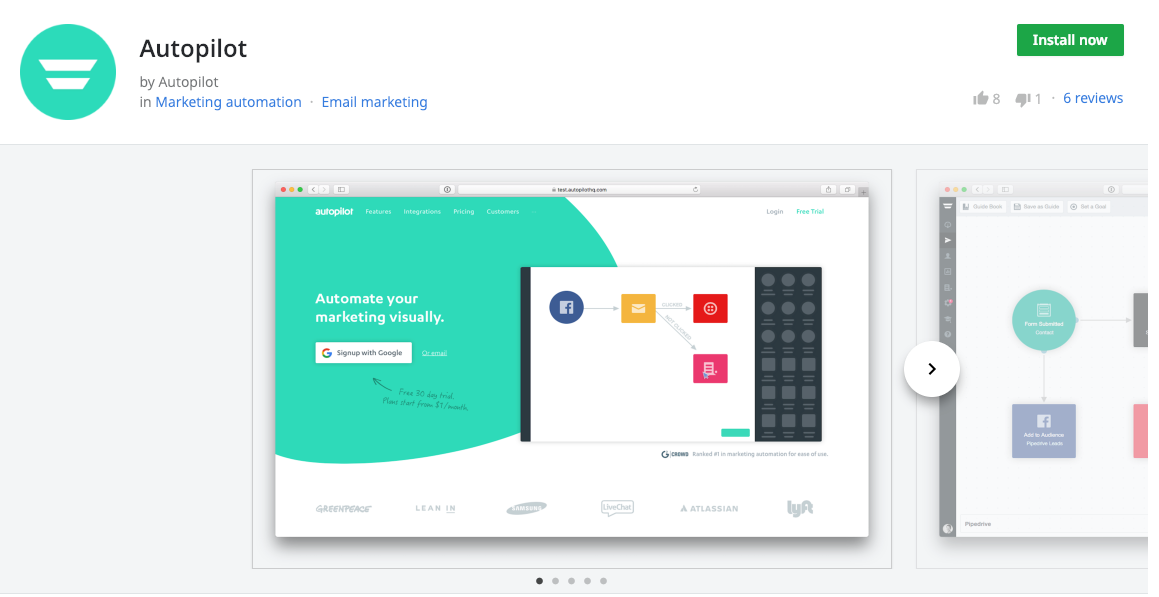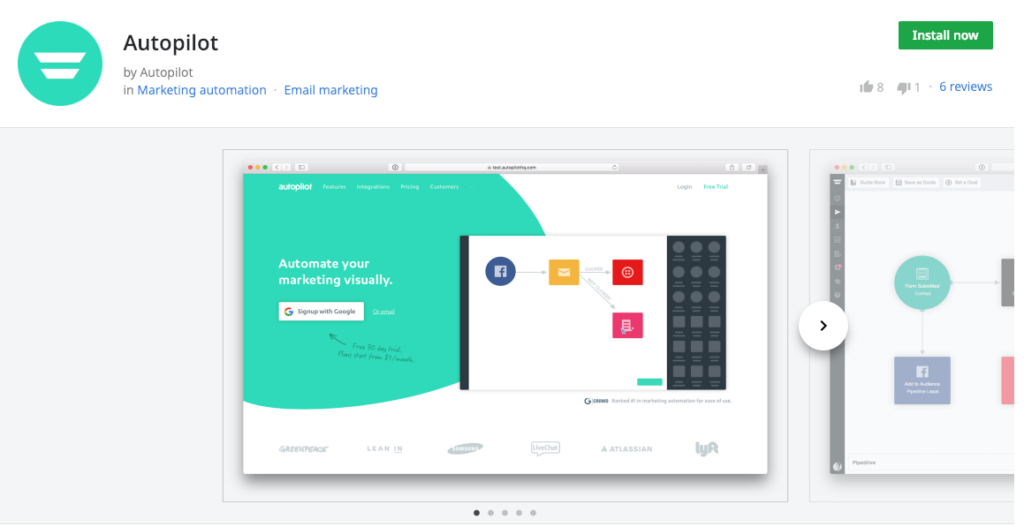 30 day free trial
$99/month mid-tier, with multiple additional add-ons (eg $199/month Salesforce CRM integration)
One of Autopilot's interesting features is that it allows you to have "round robin lead assignment", automating the assignment of leads evenly across your sales team.
Another interesting feature is that it allows you to automatically send Slack messages to your team when leads are assigned.
If you check out Autopilot's marketplace reviews, it's nice to see that their CEO personally replies to customer feedback.
3. Drip is great for elaborate event-based email sequences, but it can be tedious to get data from Pipedrive into it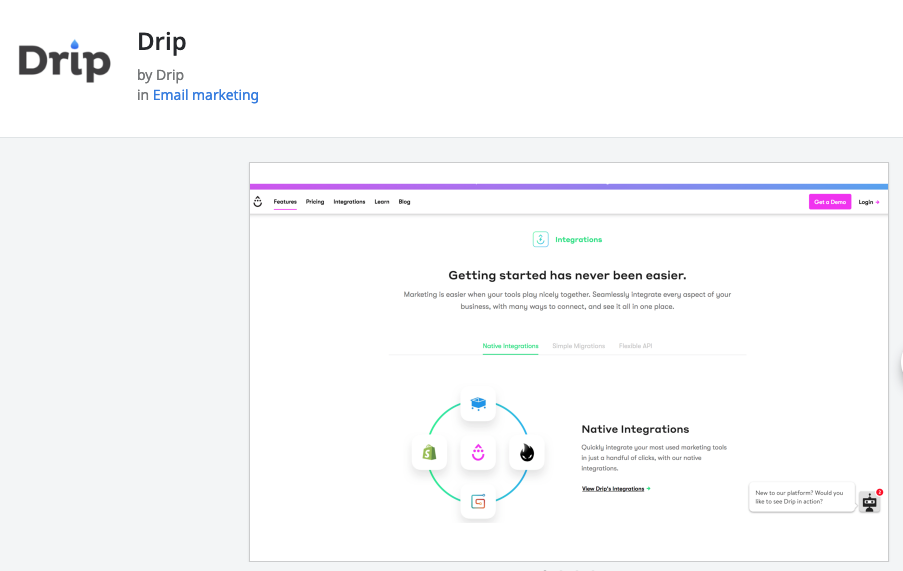 Drip's native integration with Pipedrive allows you to create new Deals from your Drip subscribers via a range of triggers. For example, you may want to create a new deal for people that have completed a particular email Campaign or that have opened or clicked specific emails.
Drip itself is great for elaborate event-based email sequences, so this tool could be very handy if you have a large list of leads and enough content+ tracking to be able to provide complex email journeys.
The downside is that it's not trivial to get data from Pipedrive into Drip. You can use Zapier as a duct tape between the services or create a custom integration based on API's of both products.
At the time of writing, Drip doesn't have any reviews on its Pipedrive Marketplace page.
C. "Cold" email sequence tools – these are sales-y Pipedrive-integrated prospecting tools that harvest emails in bulk from the wild
Let's be honest. At Outfunnel, we believe that sending endless cold emails to uninterested people is a bad idea. There's just too much spam in the world already, and contributing to it is not a good look. You'll get higher quality leads and better responses if you put in the effort into persuading people to want to receive emails from you. And you build a better brand that way.
That said, if you still want to be doing this sort of cold outreach, there are tools that help you do this. We haven't used these tools personally ourselves, so we can't give you much more information than what's available via Google.
1. Overloop integrates with Pipedrive, has a Gmail extension and Chrome plugin – $129/mo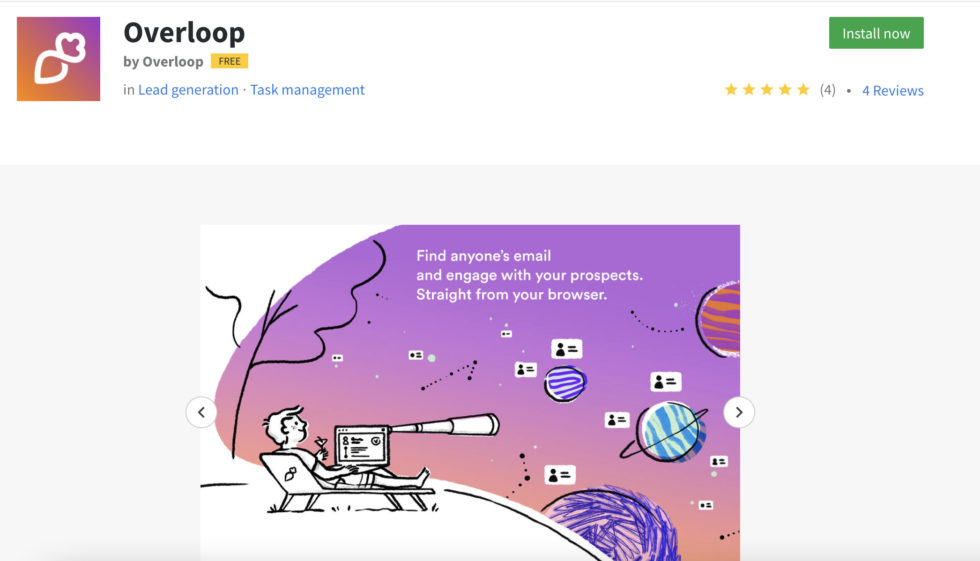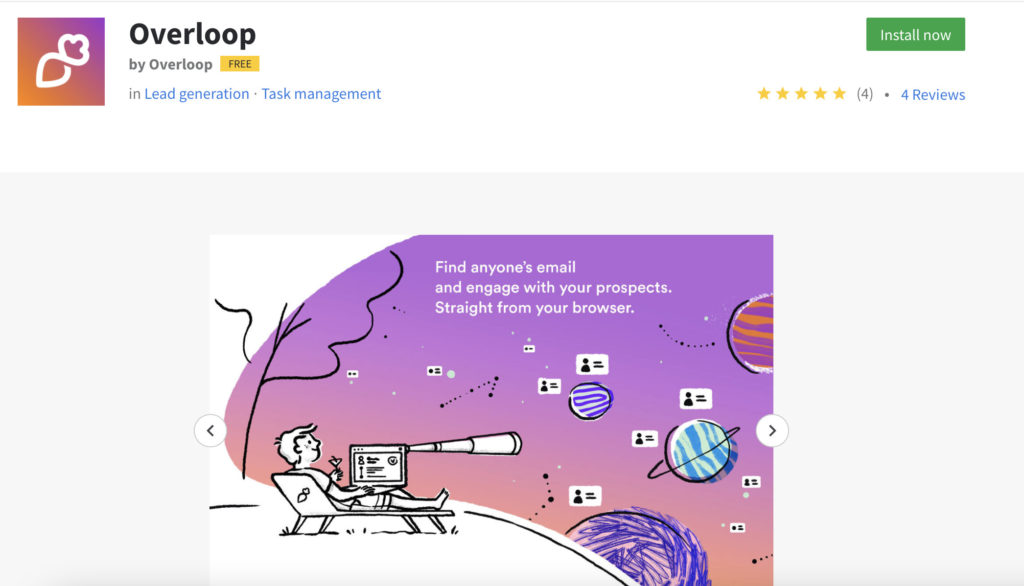 Price: $129/month for 2,000 emails, 25% discount for annual pricing
30-day no-questions-asked money back guarantee
Overlook positions itself as a CRM, but it packs a whole lot of functionality. Its sales prospecting feature is optimized to help you find and verify details about your prospects, such as emails, phone numbers, job titles, and more. It also lets you build templates and drip campaigns to automate your follow-ups.
Check out Overloop's Pipedrive Marketplace reviews here.
P.S: We can also get behind Overloop's advice regarding how to send better prospecting emails.
2. Klenty has similar features to Overloop, with a Gmail extension and Chrome plugin, and appears to be more "call-oriented" – $60/mo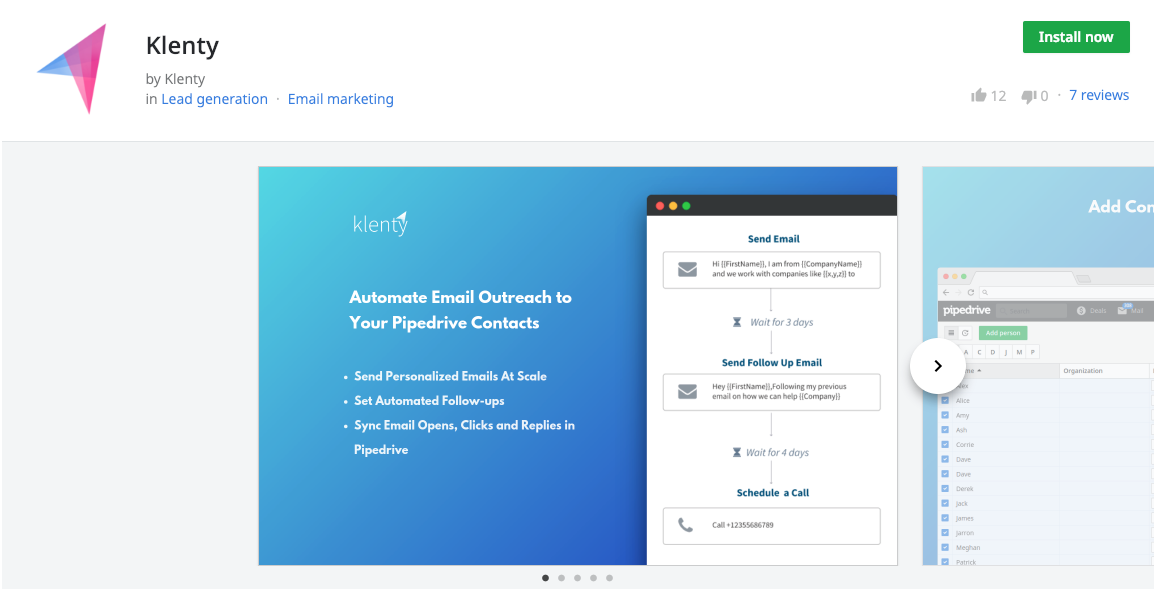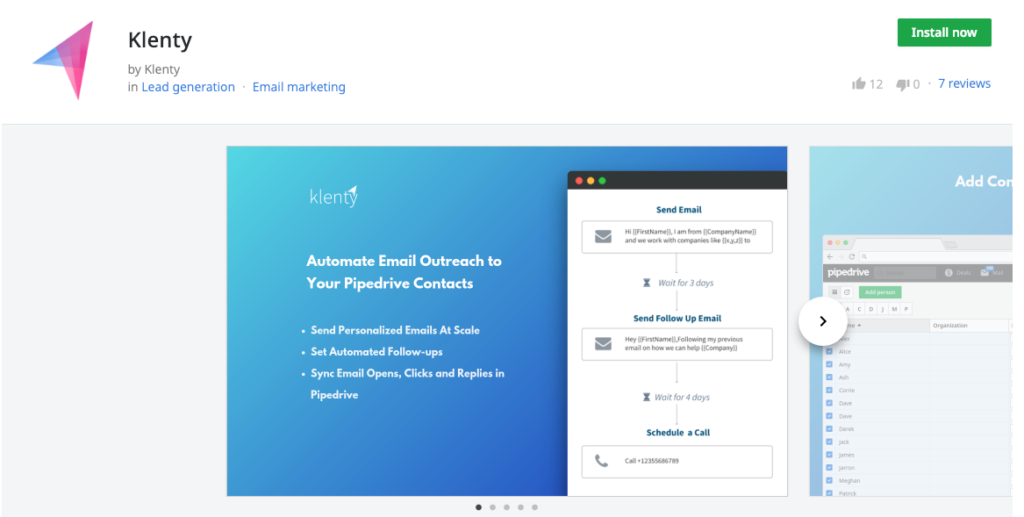 Free for 14 days
$30/month after (with $60 and $100 tiers)
Similar to Prospect.io, Klenty is often listed as an email finder tool. They have an feature called "email cadences", which helps you time automated follow-ups.
They have several positive reviews on their Pipedrive marketplace page. They also conveniently have a "comparison with Prospect.io" page.
Conclusion: Whichever email marketing tool you pick, make sure it integrates well with Pipedrive, seek to "minimize touch", and have it push useful information directly to Pipedrive itself.
If you don't have time to read through all the specifics above, here are our recommendations based on your needs:
If you only send newsletters, perhaps with some sequences, use Mailchimp or Outfunnel's simple email campaigns tool.
If you're primarily sending B2B drip campaigns, you can't go wrong with Outfunnel's email marketing tool, but Autopilot is worth considering as well.
If you're primarily (or only) sending cold emails, use Klenty or Prospect.io.
In 2021, there's no reason why you should be wasting precious time and energy manually updating email lists. There's also no reason why you shouldn't have valuable information from your email lists pushed automatically to Pipedrive. These are glaring opportunities for lots of businesses to save time and get better sales results.
And to reiterate – when making sense of your email marketing, you should be thinking about what kind of email marketing you want to be doing. The tactics and tools and KPIs you use should follow from the particular brand of email marketing that applies to you!
If you're looking for more than just email marketing, then read more about Pipedrive automations.
Ready to connect your sales and marketing data? Try Outfunnel for free for 14 days now.
Latest posts by Visakan Veerasamy
(see all)