There's no shortage of tools offering to help you with your marketing. However, many of them come with a big price tag. Many people feel that unless they want to spend hundreds of hours doing everything from scratch, their only option is to pay for an expensive solution. There's another way: go with affordable marketing tools.
There are plenty of professional marketing tools out there that you can use for a much smaller price (or in many cases, for free). Whether you need help with your content marketing or you're looking for some simple email marketing software, it's just a matter of knowing where to look.
To help you out, we've rounded up our pick of the top affordable marketing tools, suitable for any budget.
Affordable Marketing Analytics Tool: Hotjar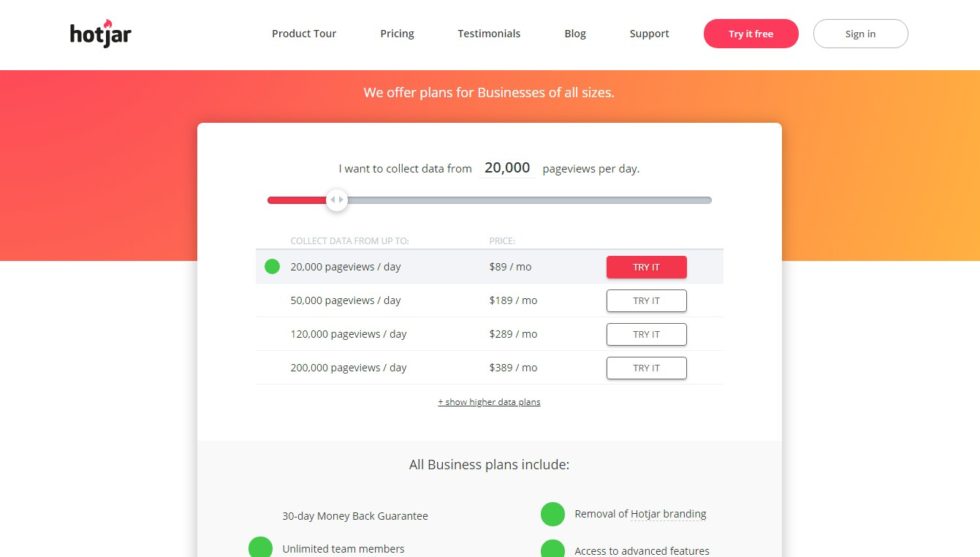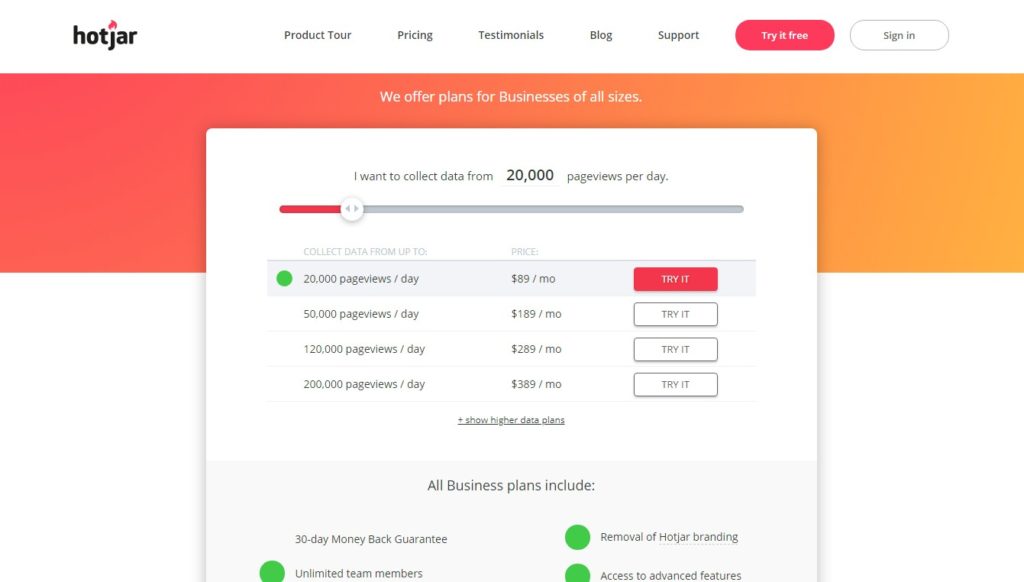 Hotjar is a web analytics tool, but with a focus on visually conveying how visitors act on your website.
With Hotjar installed on your site, you can view heatmaps (showing how far people scrolled down your page and where they clicked) or even session recordings (literally seeing how people interacted with your page). You can also get direct feedback from your site visitors, using on-site surveys and polls.
What sets this apart from other analytics tools is how visual and simple it is. It's great knowing how many page views you're getting, the bounce rate, and all those important numbers, but sometimes those numbers can get in the way. Hotjar makes it easy to see at a glance how visitors actually behave on your site.
How it helps with sales. Not just for marketing teams, the insights that Hotjars provides can be equally helpful for sales teams. Reviewing session recordings can help sales reps learn more about how prospective customers act on the website; what features/benefits they're most interested in and what they skip over. This can be used to create and refine selling points for the team.
How much does it cost? The Basic plan is free and allows you to collect data from up to 2,000 pageviews/day. To upgrade to the Plus plan with up to 10,000 views and unlimited reports, it'll set you back a very reasonable €29/mo.
Affordable Marketing Intelligence Tool: SimilarWeb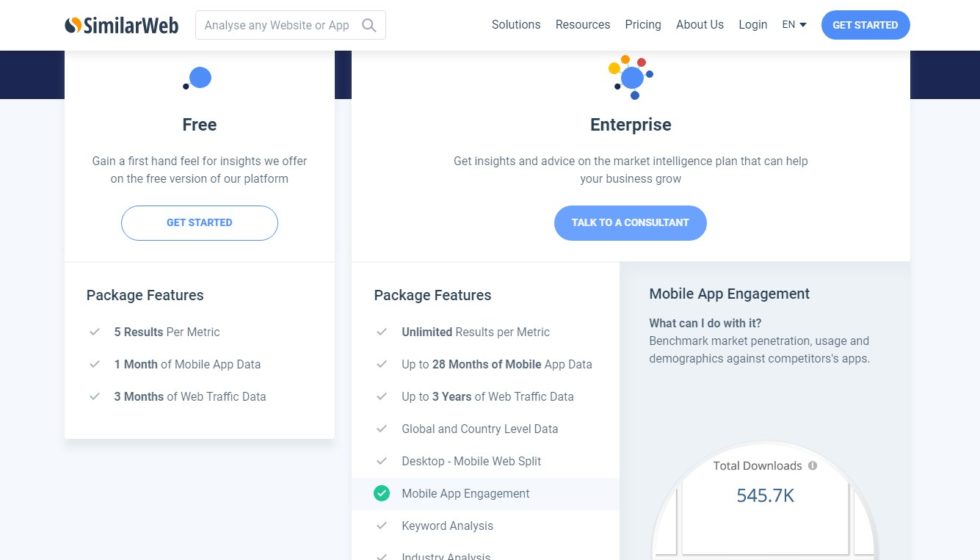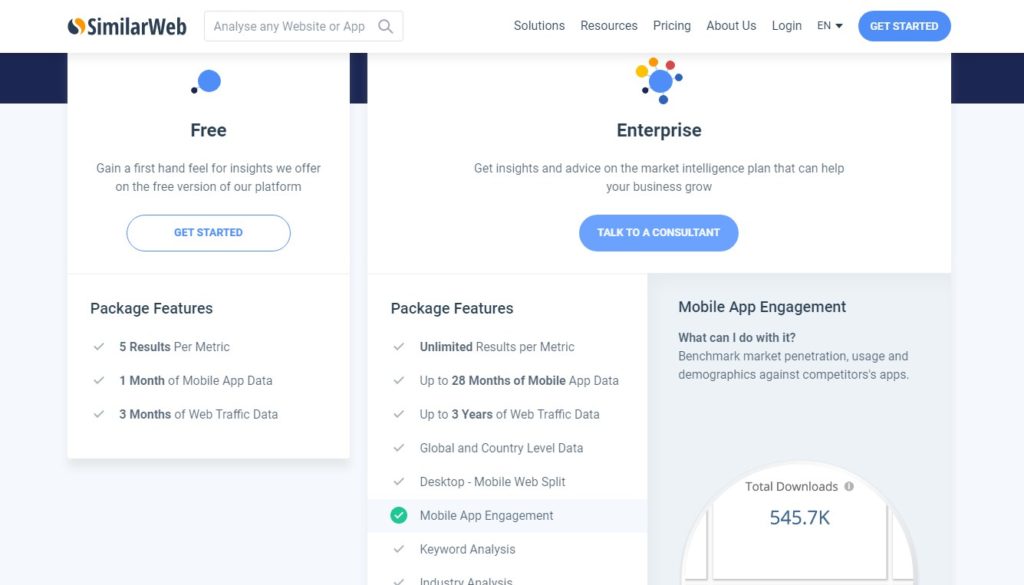 We've talked a bit about analytics for your own site, but what about your competitors? Enter SimilarWeb, a marketing intelligence solution that estimates how much traffic a website gets. In addition, you can also see a site's top traffics sources, the keywords driving traffic to the site (organic and paid), and even the other sites that people also visit.
SimilarWeb lets you see what's working for your competitors, and sneakily 'borrow' their best strategies. For example, you might see that a similar site is getting a lot of traffic from a particular blog. Why not pitch a guest post to them?
You can also use this information to go in the opposite direction—if a big competitor is dominating the traffic from Facebook, for example, you could re-evaluate your social strategy and focus more on LinkedIn.
Another useful feature for marketers is an overview of visitors' other interests. Create content that your audience finds interesting and valuable, and you'll have an advantage over those who are just guessing what might work.
How it helps with sales. SimilarWeb promotes itself as a tool for both marketing and sales (as well as research and investors). The insights into a company's online presence can help with lead generation, lead enrichment, sales engagement, and account management. Access to these additional data points can be a huge advantage for sales teams.
How much does it cost? SimilarWeb's free service lets you look at the top five results for every metric, with one month of mobile app data and three months of web traffic data. This should be enough for all but the most data-hungry marketers (although there's always the enterprise package if you want more).
Affordable Email Marketing Tool: Outfunnel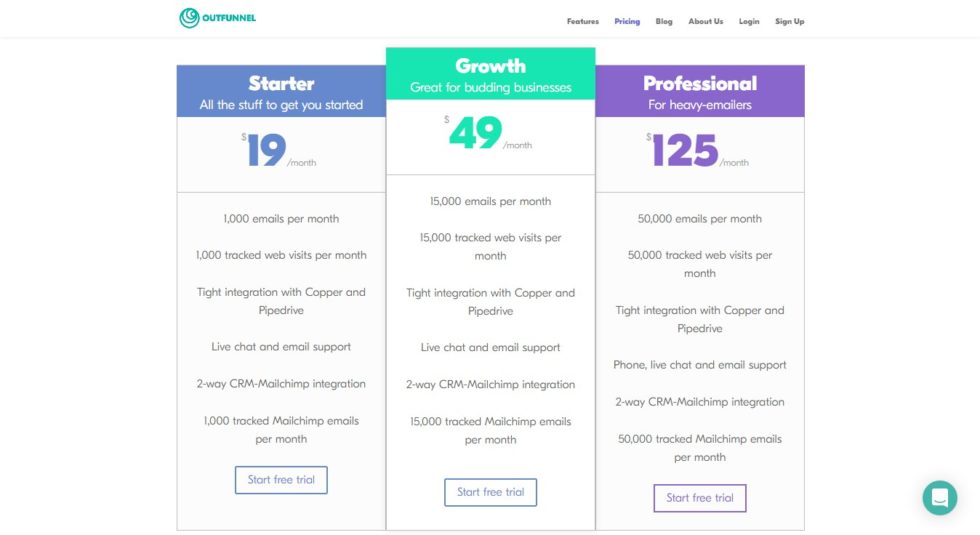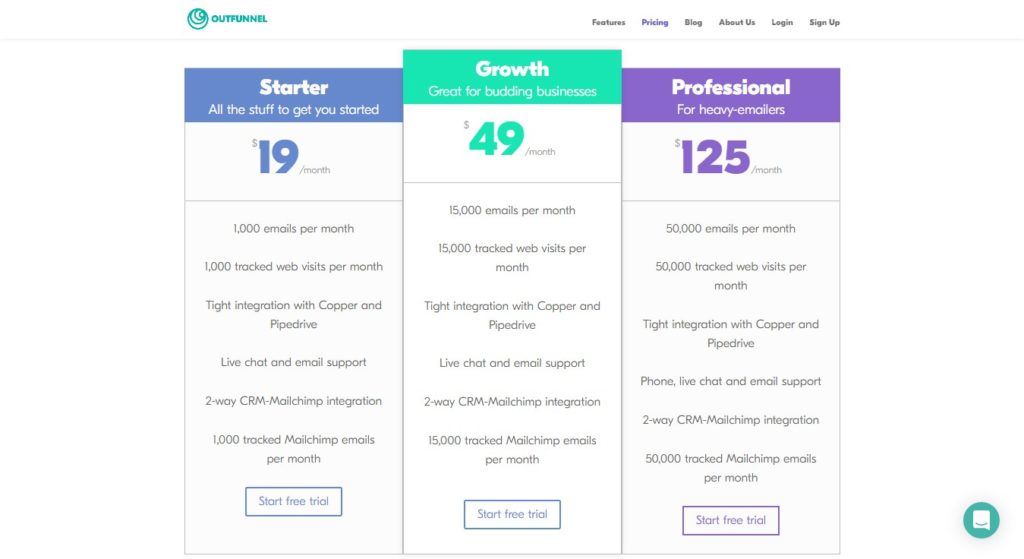 If you're trying to run a marketing campaign without using email, you're missing out on a vital component. Oufunnel (yes, that's us) is an email marketing automation tool with a strong focus on sales. It enables you to:
Send one-off or automated drip email campaigns
See which leads visit your site, including details of the specific pages
Synchronize your data with HubSpot, Pipedrive or Copper CRM
Align your sales and marketing teams
With Outfunnel, the whole process is easy to set up and simple to use. You'll also get valuable insights into how your marketing campaign is performing, so you can improve it even further for better results.
How it helps with sales. Outfunnel was built from ground up as a sales-centric marketing automation tool. Sales teams can build lists of qualified opportunities with lead scoring, while email engagement and web visits can be synced with your CRM to give additional context on leads. You can also set up automatic follow-ups depending on where the prospect is in your sales process.
How much does it cost? Pricing starts at $19/mo, which covers up to 1,000 emails and 1,000 website visits — perfect for getting your email marketing started on a budget.
Learn how we put marketing automation into practice with $50/month
Affordable Email Design Tool: Canva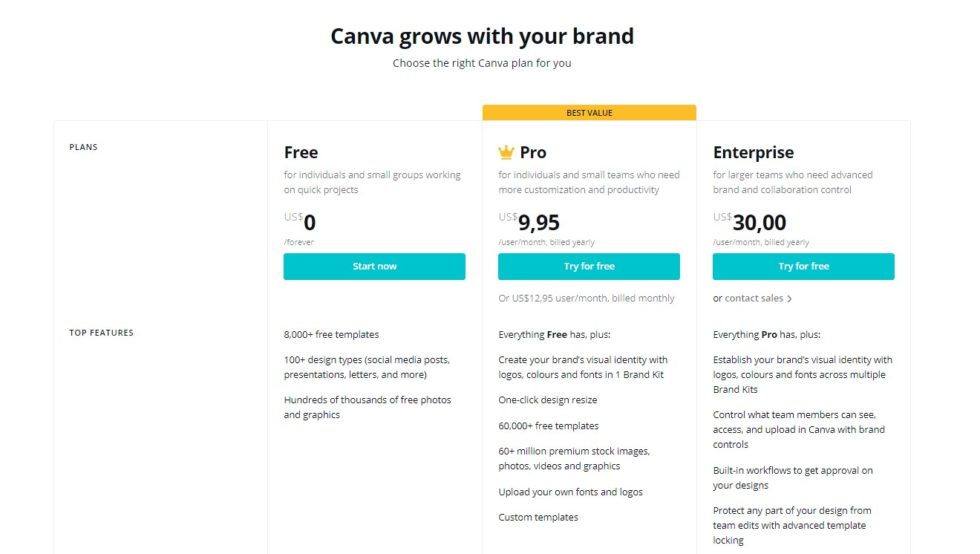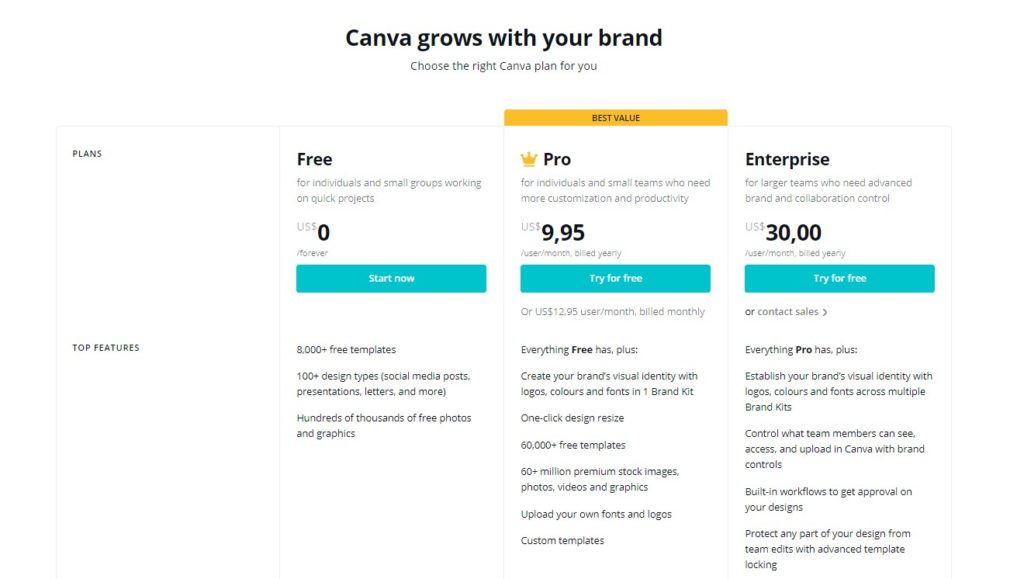 Visuals are an important part of marketing today, but they're also easy to get wrong. Not long ago, your only options were either struggling with boring clipart or spending a year learning Photoshop. Fortunately, there's now another way.
Canva is a user-friendly graphic design platform that's perfect for quickly creating marketing images. Whether you need a banner for your social media page or a poster to promote an offline event, Canva comes with thousands of templates for virtually any project you can manage. It's full of useful features that make the whole process a breeze:
Templates in the perfect dimensions for whatever project you have planned
Easy to use drag-and-drop interface
Thousands of free images to use
Even the most design-adverse person can quickly come up with a professional-looking design for their next email marketing campaign
How it helps with sales. Just as Canva can help produce marketing visuals, it can also help your sales team create professional-presentations. Rather than being distracted by the design of your sales deck, your prospects will be able to focus on your message.
How much does it cost? Canva's free plan will be enough for most people, but if you're looking for added features then Canva Pro is $9.95 per month when paid annually (or $12.95 paid monthly).
Affordable Email Video Tool: Vidyard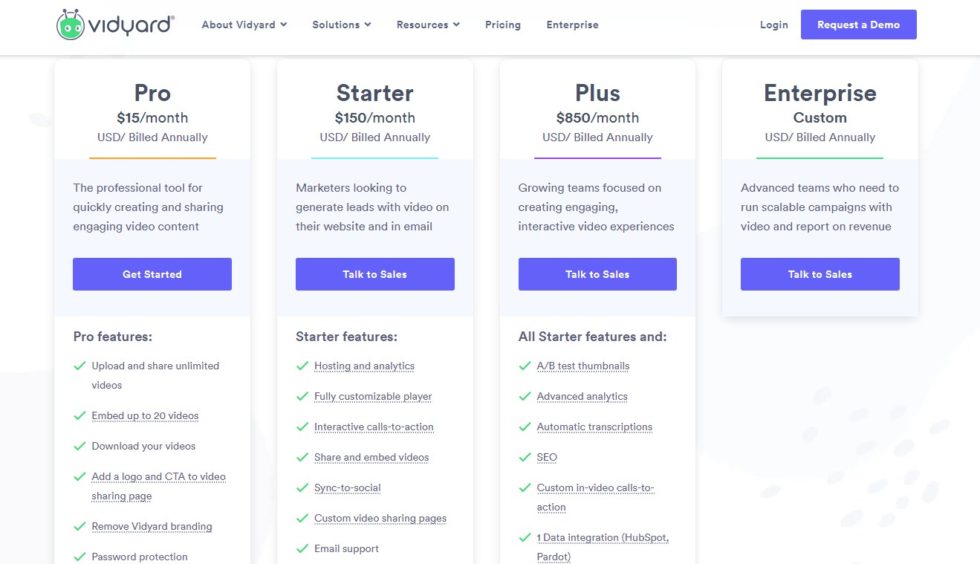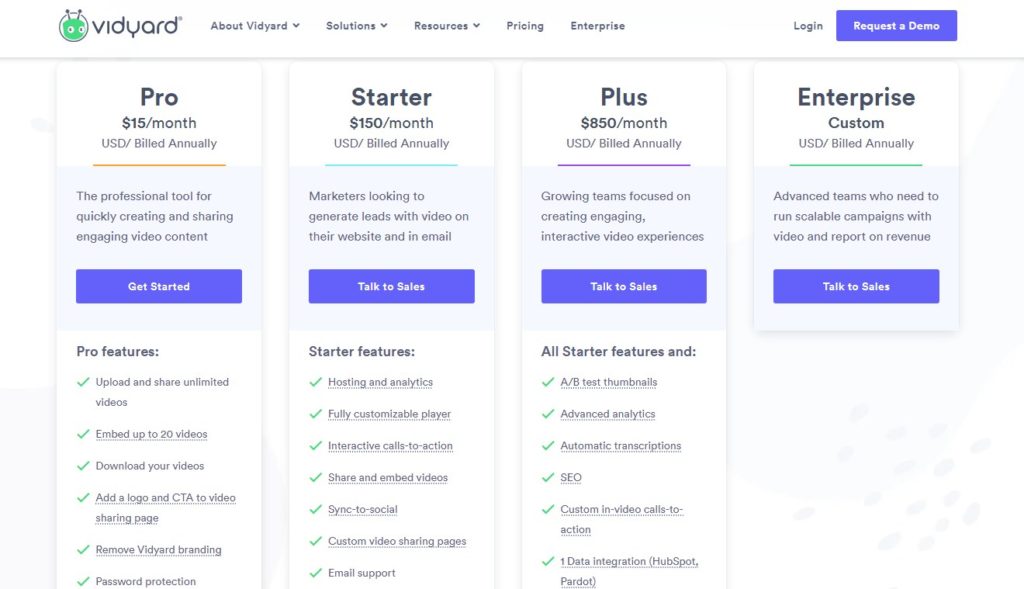 If a picture paints a thousand words, then imagine how powerful video must be. Rather than relying on text or images to make an impression, video helps you stand out from the competition. If the idea of video production sounds complicated, Vidyard is a video platform for you.
Of course, if you want to use videos to grow your business, you can't just upload any old video and expect to get results. As with all marketing, you need a clear strategy and purposeful content to succeed. What are you trying to achieve with your marketing? What content does your target market respond to?
Once you have your video strategy in place, Vidyard is one of the easiest ways to start implementing it. When you've uploaded your video to Vidyard, you can easily integrate it into your email campaigns, landing pages, or your blog content.
How it helps with sales. Vidyard enables your SDRs and BDRs to send personalized videos to prospects that stand out in their inbox. Further along in the sales process, your AEs can use the platform to share video demos, walking through your product's key features and how other customers have benefited.
How much does it cost? You can upload and share unlimited videos on Vidyard's free plan (although you can only embed up to five videos). However, you might be tempted with the Pro plan, which increases the limit to 20 embedded videos. For $15/mo, the Pro plan also comes with extra features such as the ability to add a logo and CTA to the video-sharing page, as well as removing all the Vidyard branding.
Affordable Marketing Analytics Tool: Google Analytics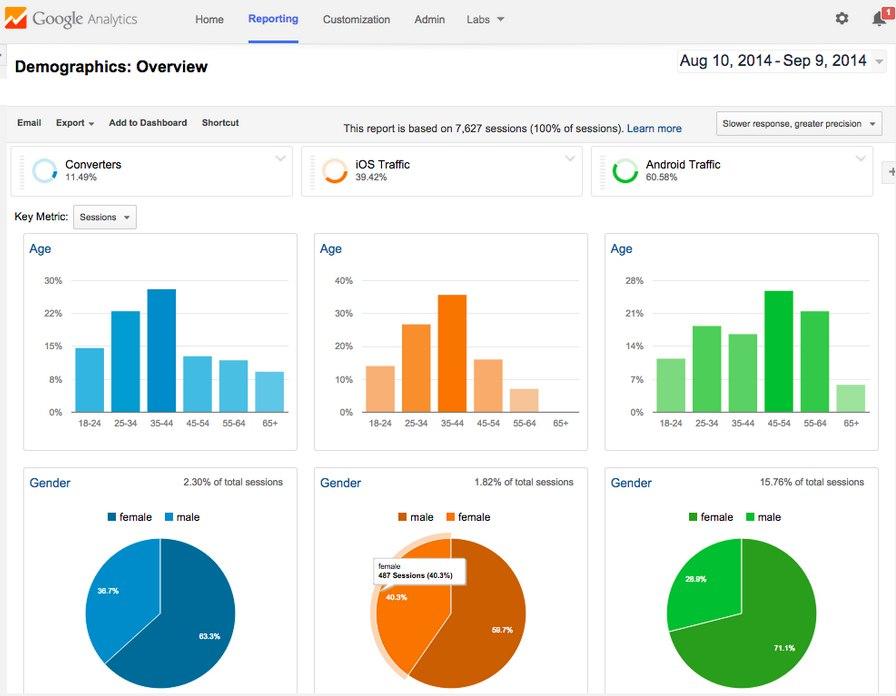 Google Analytics is the world's most popular web analytics tool, with nearly 30 million active websites using the technology to find out more about who's visiting their site.
The sheer amount of data available can be overwhelming at first (especially compared to a visual solution like Hotjar), but once you get the hang of the dashboard and what metrics matter most, you can quickly see how your marketing is performing. For example:
The Audience section tells you everything you could want to know about the people visiting your website, from the device they're using to their interests.
The Acquisition section shows how people are finding your content, whether that's through organic search, links on social media, or something else.
The Behavior section shows you what they're actually doing on your site.
All of this is pure gold for analyzing and refining your marketing campaigns. By seeing the cold hard data on how your marketing performs, you can cut out the guesswork and double down on what's getting results.
Need help figuring out Google Analytics? Google has a beginner's course available, or you can try Hubspot's ultimate guide.
How it helps with sales. Detailed analytics can give your sales team a huge advantage. Rather than relying on gut and instinct, sales leaders can go into Google Analytics and see clearly how prospects are coming to your site and what channels drive the most sales. All this helps with refining your sales messaging.
How much does it cost? Although there is a version for large enterprise businesses, the free version is more than enough for most businesses.
Conclusion
Even with all the competition today, It is still possible to market your company without spending a fortune. With top-quality tools available at affordable rates (or even for free), you can implement a marketing strategy that's capable of cutting through the noise.
For a simple and affordable email marketing tool, try Outfunnel. Designed to align your sales and marketing, Outfunnel comes with a free 14-day trial. Sign up and get started today!
Latest posts by Markus Leming
(see all)