Today we're excited to officially announce our Airtable integration. You can now use Outfunnel to connect Airtable to a number of marketing tools and automate various sales-marketing processes, such as:
Syncing contacts from Airtable to your marketing automation tool, and keeping the lists up to date
Automatically syncing contacts from your web forms to Airtable, with all the useful source and referrer data
Tracking and recording web visits of your contacts.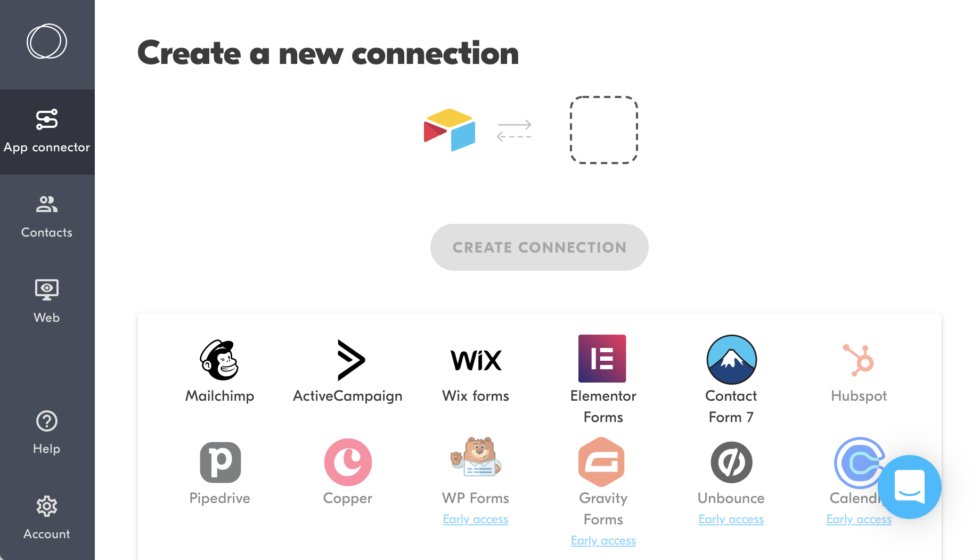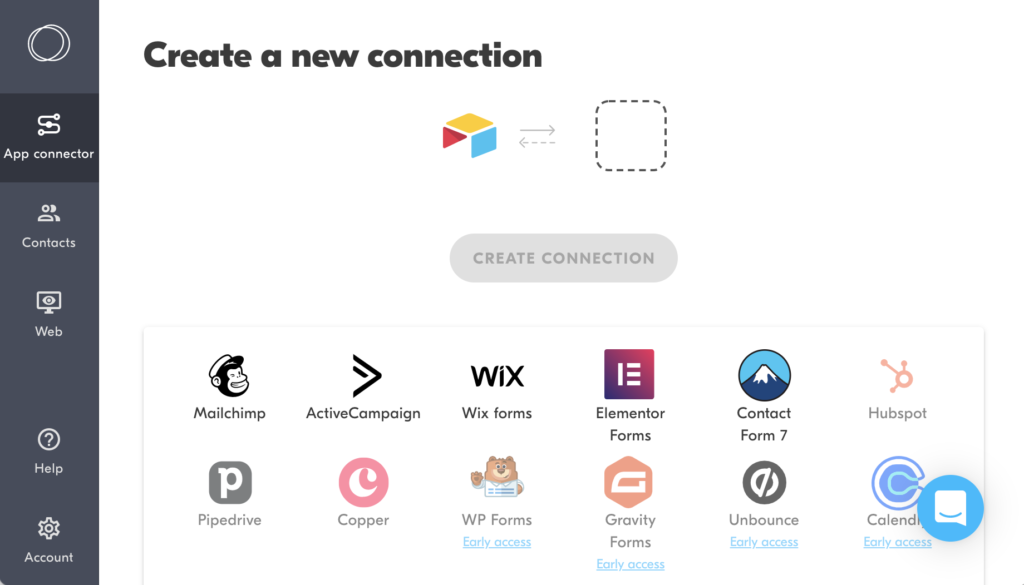 If you're an Airtable user and any one (or all) of the bullets above got your heart rate up, then go on and sign up for a free trial.
And if you're not quite sold yet, let's take a few steps back.
What is Airtable and why are we excited about this integration?
Airtable is essentially a spreadsheet on steroids. It's a super functional tool that many use as a database of… well, pretty much anything! One of the key use cases for small businesses and non-profits though? Using Airtable to manage contacts or even as a customer relationship management platform, i.e. as a CRM.
Here at Outfunnel, our goal is to help companies align their sales and marketing efforts. And one crucial key to such alignment is integrating your marketing and sales tools.
To date, our "portfolio" of sales tools has included Pipedrive, Copper, and HubSpot CRM. Airtable is the newest addition, as we've received a good number of customer requests for connecting Airtable with marketing tools like Mailchimp and web forms like Contact Form 7 of Wix Forms.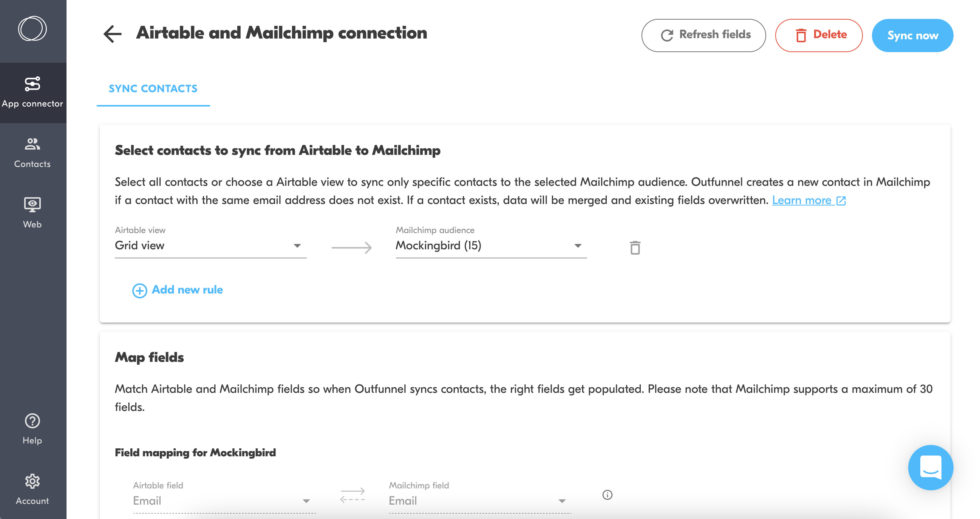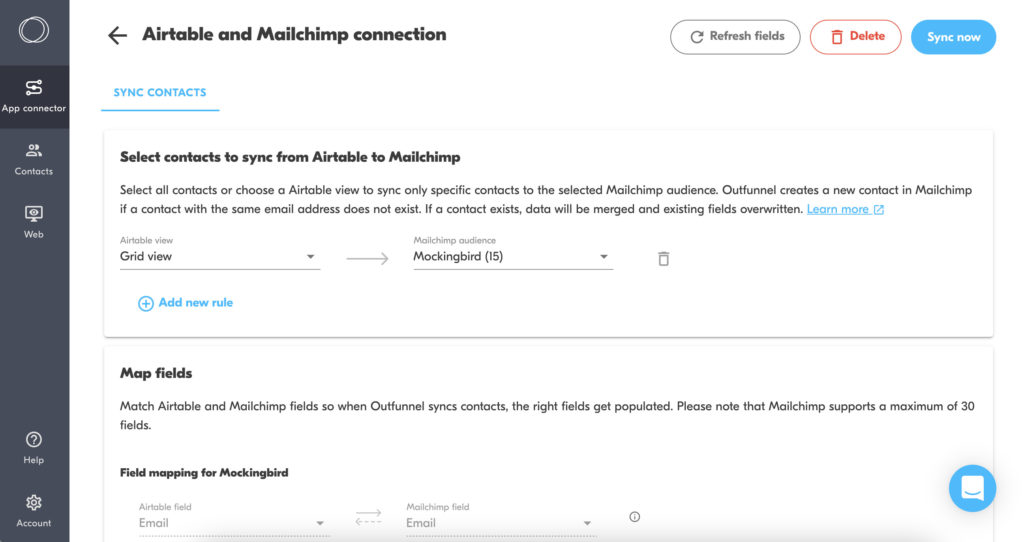 What can the Airtable-marketing tool integrations do for you?
If you're an Airtable user, then you probably love the flexibility of the platform and also prefer to pick and choose the rest of your tech stack. While there are a number of Airtable integrations out there, we're here to help you set up exceptionally useful sales-marketing automations to help you keep data in-sync across your tools.
Below are the Airtable-marketing tool integrations we offer now — you can find out more about each by simply following the links:
Further, Airtable users can now also use Outfunnel's web visitor tracking tool to see what pages their leads visit on their website.
We're also working on a number of new marketing tool integrations that will open up even more automations for Airtable users, with Facebook Lead Ads, WPForms and Gravity Forms on our shortlist. See the full list of upcoming Airtable integrations here. Don't see the sale-marketing integrations that you'd need listed? Submit it as a feature request via this quick form.
Ready to integrate Airtable with your marketing stack? Start a 14-day free trial of Outfunnel today and get started in a matter of minutes. No coding skills required.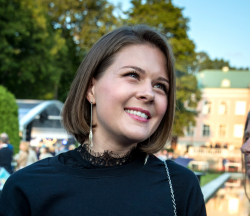 Latest posts by Katheriin Liibert
(see all)