Pipedrive vs Hubspot
If you're weighing the pros and cons between using HubSpot CRM and Pipedrive as your customer relationship management platform (CRM), then look no further than this page. Below is an overview of the two platforms to show you the differences and help you decide.
A quick overview of the two platforms
About Pipedrive
Pipedrive is a strong contender in the CRM space. It has very flexible pricing, is ridiculously easy to use, and is made by sales experts, for sales experts. In our opinion, it's the best CRM for small and medium sized businesses, as well as for freelancers.
At the core of Pipedrive is (as you may have guessed from the name) Pipeline management, and it features key sales functionalities as you may expect: automations, email integration and a decent selection of partner integrations. Pipedrive is also beta testing a marketing Campaigns feature that is built-in to the platform.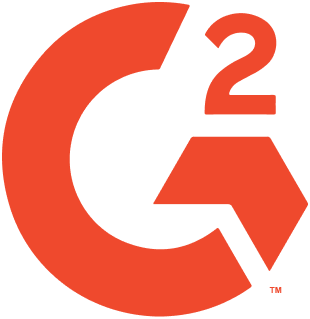 4.3 out of 5 stars






4.5 out of 5 stars
About Hubspot
HubSpot's forte is in its incredible range of features for your entire organization—from the CRM to various marketing, support and operations features. In our opinion, it's best suited for mid-size or larger businesses that have sizeable sales and marketing organizations (and budgets).
At the core of HubSpot is its famously free CRM, which in itself offers a ton of value. But the real value of HubSpot comes to light when you use all of its so-called Hubs on top the CRM functionality: Marketing, Sales, Service, and CMS.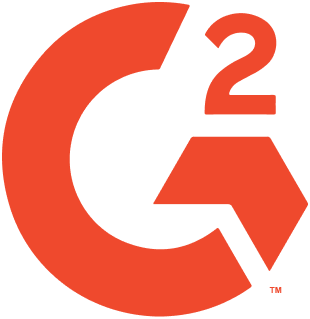 4.3 out of 5 stars






4.5 out of 5 stars
Comparing key features of Pipedrive and Hubspot


5 on the free plan, 5,000 on paid plans
24/7 on highest plan only
Free option available, otherwise $39/mo


5 on the free plan, 5,000 on paid plans
24/7 on highest plan only
Free option available, otherwise $39/mo
Connect your preferred CRM with your marketing tools
Try Outfunnel free for 14 days.
Pipedrive vs Hubspot:
What users say are the pros & cons:
Pipedrive pros
Pipedrive is by far my favorite CRM after extensively reviewing over a dozen of them. I recommend it to all of my clients because of how versatile it is with third party integrations.


– Christopher J. (via Capterra)
Pipedrive is functional CRM platform and a viable/cheaper alternative to Salesforce and other counterparts. It is easy to use and has a wonderful graphical interface.

– Shayne H. (via Capterra)
It is very customizable. Once you find your way around it, which is fairly easy , you can really shape it they way you want it. I also really enjoy the workflow. Their activity page make it easy to go around your task, complete and add the next action.

– Olivier L. (G2)
HubSpot CRM pros
To HubSpot's credit, their CRM functions and its basic features have a very short learning curve–we onboarded our sales teams in multiple parts, with inside first followed several months later by outside reps.

– Kristi A. (via Capterra)
I was a critic of HubSpot before I was a strong supporter. It takes some time to understand the platform before you can fully see the possibilities. If starting a company from scratch, I would definitely put HubSpot CRM on the short list.

– Brandon S. (via Capterra)
Everything in this software is very easy to use, customize, and setup. Information is laid out in very intelligent ways, and everything is linked instantly when setup correctly.

– Dan B. (via Capterra)
Pipedrive cons
I would like to see more integrations and deeper integrations to reduce spend on other tools.

– Peter L. (via G2)
It has limited features and I'd worry about running my enterprise on it, if my enterprise had some of the more complicated elements found in a CRM. But, for the basics of knowing who to contact and when to contact them, this is a great tool.

– Michael F. (via G2)
Setting this up in the first place was a little complicated, and like anything else of this nature, you get out of it what you put in. Also, the revised dashboard called 'insights' doesn't for me give enough. I'd like to see more detailed stats, especially in the outbound and inbound calls.

– Gerard H. (via Capterra)
HubSpot CRM cons
The paid version becomes very expensive to use and sales representatives find it difficult to add info for each stage in the pipeline. A more intuitive app would be helpful.

– Smeetha S. (via Capterra)
The cost of Hubspot runs up fast. the more features you need, the more contacts the bigger the bill.

– Rick H. (via Capterra)
It can be a little pricey for individuals. Personally, I went back to the free plan after not feeling I got my moneys worth out of the more advanced plan. HubSpot doesn't always integrate with other software you may have, or sometimes it will integrate but not as well as you would like.

– Chloe C. (via Capterra)
Pipedrive vs Hubspot: Our verdict
So, which CRM should you choose? Well, we're perhaps a little biased because Pipedrive is our own CRM of choice. It's functional enough for an SMB and the costs are manageable. Further, we have used our own integration powers to connect Pipedrive deeply with our marketing tools and internal business processes, so we do not need an all-in-one solution like HubSpot.
However, if you have a decently sizeable budget and your marketing team already uses HubSpot, you may want to go with their all-in-one solution and add the Sales Hub on to your subscription. If you can afford it, the HubSpot package can be well worth the money, and you can always get the help of a HubSpot agency to configure it to your needs thoroughly.
So give your preferred CRM a shot, whether it's Pipedrive or HubSpot CRM.
Whichever CRM you choose, use Outfunnel to connect it with your marketing tools
Connect your sales and marketing data, deeply and easily.