Paid ads are an important marketing channel for most SMBs. Which is why we're happy to officially announce our Facebook Lead Ads integration.
You see, we're building Outfunnel to make connecting sales and marketing tools super easy. More than 1,000 companies already use Outfunnel to connect their CRM with marketing automation tools like Mailchimp and ActiveCampaign and numerous web form tools.
Advertising tools like Facebook Lead Ads were the last missing piece of the puzzle to enable SMBs to connect all of their sales and marketing tech stacks, 360 degrees.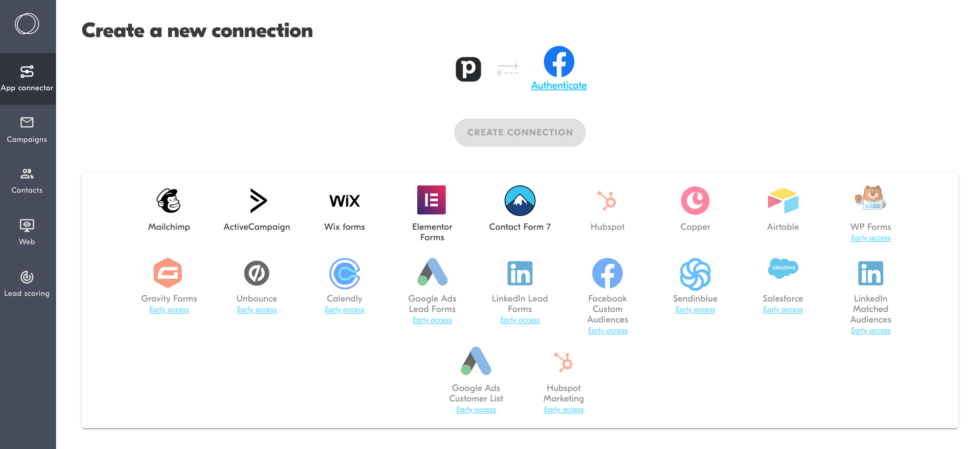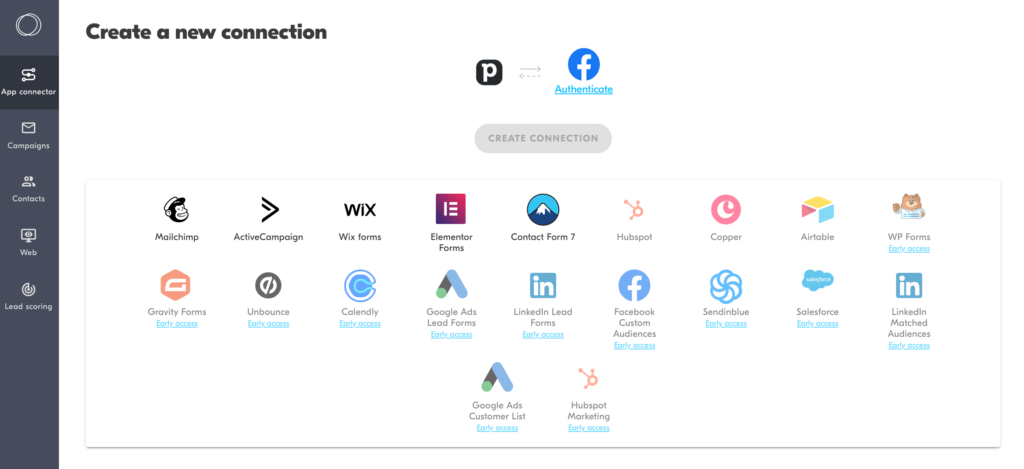 What can you do with the new Facebook Lead Ads integration?
In short, the integration will help you save time and drive more sales. More specifically, here's what it'll do for you:
Automatically add new leads from Facebook Lead Ads to your CRM (Pipedrive, Salesforce, Copper, Airtable or HubSpot CRM) — no more manually exporting-importing lists.
Map custom fields, so all the necessary data is synced to your CRM — and sales can easily create custom filters or lists to categorize the incoming leads accordingly.
Record the form fill for your contacts in the CRM, so sales has full context of the lead.
If you're already using Facebook Lead Ads to feed the lead machine, then open Outfunnel and connect your ads with your CRM. Not an Outfunnel user yet? Sign up for a free trial.
And if you're not sold on the integration just yet, let's take a few steps back and explore why we're excited about this integration.
What are Faceboook Lead Ads and why should you connect them with your CRM?
Facebook Lead Ads allow you to run lead generation campaigns on Facebook and Instagram. In short, they're ads that feature a form—whenever a user from your target audience clicks on a lead ad, they are prompted to fill out a form to submit contact information to you.
By default, Facebook collects the new incoming leads on their platform and you can easily download them as a CSV file. Without any integration to the rest of your stack, you'd have to export the CSV and import it to your CRM and/or marketing automation tools.
With the help of Outfunnel, you can make sure all your new leads get added to your CRM automatically, along with all custom fields. No more manual exporting-importing of data.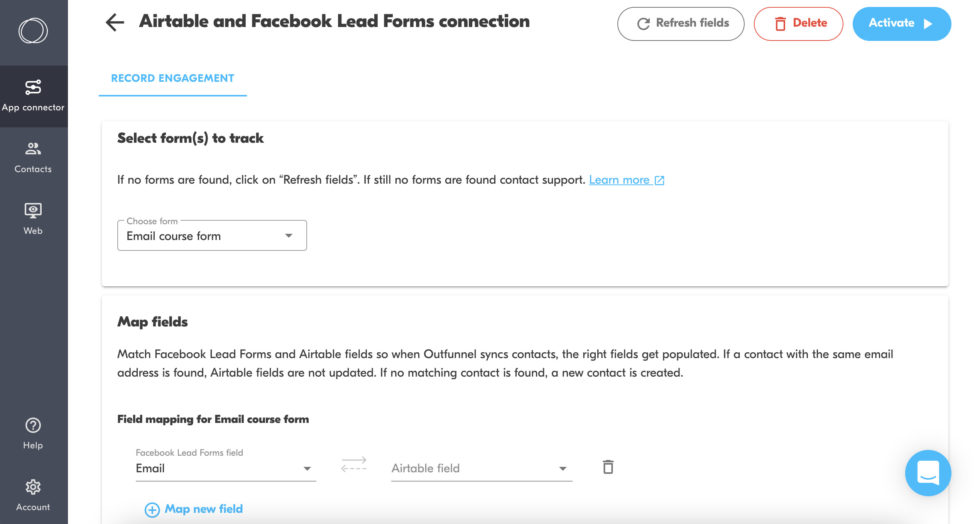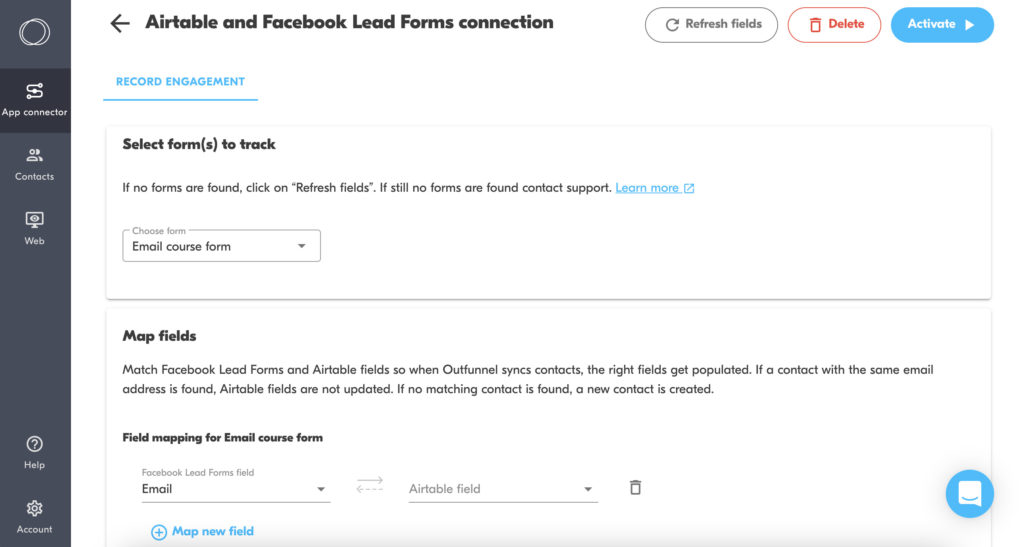 Whatever your contact management system, setting up integration between Facebook Lead Ads and your CRM takes minutes, not hours, and requires no coding skills.
Learn how to set up the Facebook Lead Ads integration with your CRM.
What's next?
We're planning to expand the Facebook Ads-CRM integration functionality soon and add a Facebook Custom Audiences integration. This will allow you to use your CRM contact lists as Facebook Custom Audiences. You'll be able to easily target your contacts with relevant ads, create lookalike audiences based on your contact lists, as well as exclude contacts from target audiences if you'd like.
Ready to integrate Facebook Lead Ads with your CRM? Start a 14-day free trial of Outfunnel today and get started in minutes. No coding skills are required.