Tracking what your leads and customers do on your website is super useful. Salespeople then know what content people they speak to have already seen, and they also know whom to call first.
The downside is that setting up web tracking can require changing your content management system, a data synchronization project and more than a fistful of dollars.
What if it was easy (and pleasantly affordable)?
Our new website visitor tracking feature gives your sales team the context they need to prioritize leads and to know what to highlight or skip when they're doing demos.
Once you've enabled website visitor tracking (or just "web tracking" between friends), you'll see who has been to your site, pages visited and the time of visits. You'll see a feed of web visitors when you log into Outfunnel, and you can also set up an automation that records these visits in your CRM (Pipedrive, HubSpot CRM or Copper).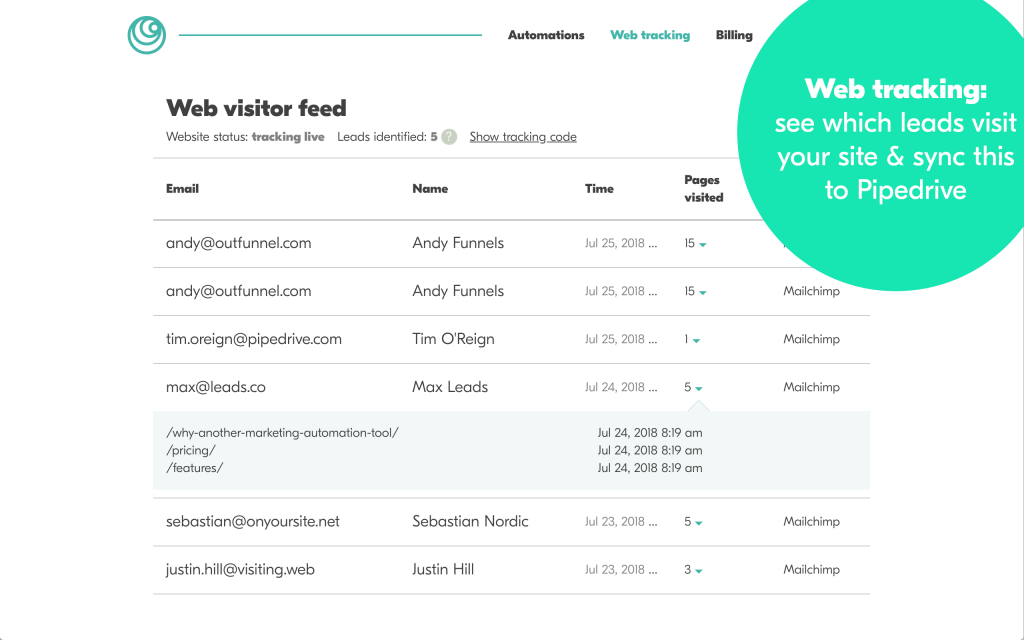 And setting this up is dead easy if you're already using MailChimp to send one-off or automated campaigns.
How to use Outfunnel's web visitor tracking feature
All you need to do to use web tracking as an Outfunnel user is to add our tracking code to your site and check a checkbox to enable MailChimp's e-commerce link tracking each time you set up a campaign.
After that, you can customize how you'd like web visits to be recorded in your CRM.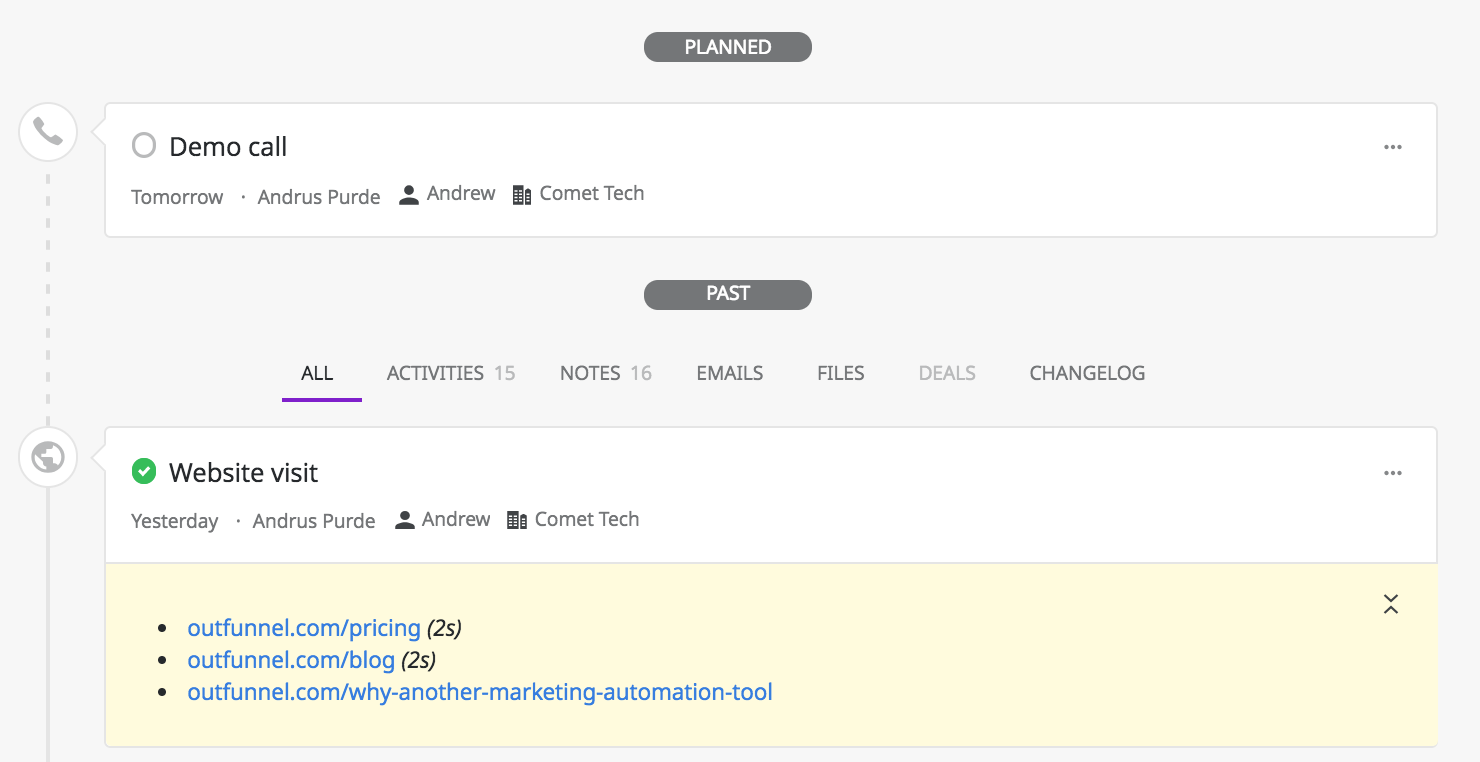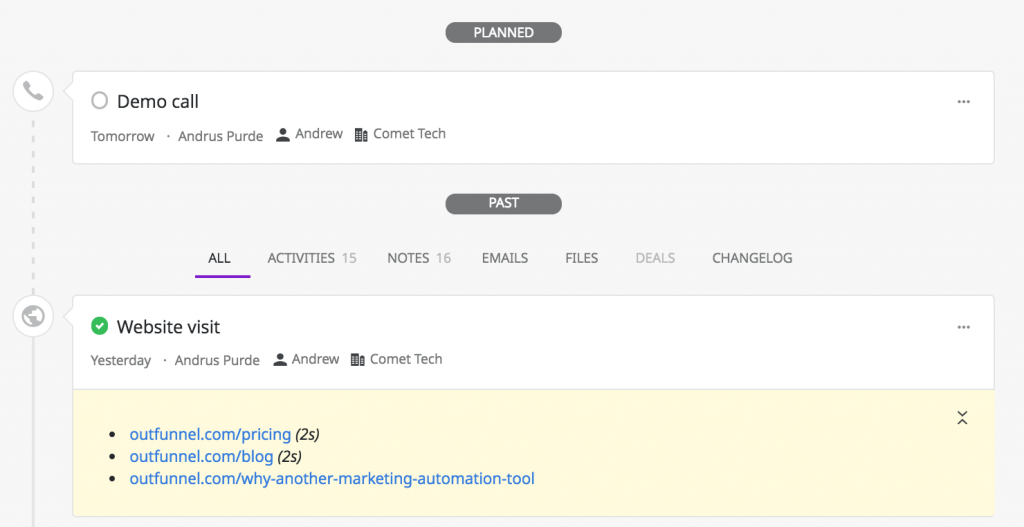 We match website visitors to your CRM contacts, using MailChimp's e-commerce link tracking. So currently the feature is available for companies that use MailChimp to send newsletters and who have connected their MailChimp account to Outfunnel. We'll soon be adding more ways to match website visitors to your contacts.
The new web tracking feature is available to all users independent of their plan, users on higher-tiered plans can track more visits.
Here's a more detailed guide on setting up web visitor tracking.
And of course, if you're based in EU or selling to customers in Europe, tracking people's web behavior would need to be reflected in your site's Cookie Policy, Privacy Policy or Terms of Service to comply with GDPR regulations.
An important building block for fulfilling our vision
This new feature is another step on our path to becoming a complete marketing insight and automation platform for small businesses.
Web tracking records traffic sources and content that web visitors engage with, our MailChimp integration tracks email behaviour and our CRM integration shows which deals get closed. Pretty neat, right?
When we know what brings people to the site, what marketing messages they engage with and which deals close we can provide really useful insights about traffic sources, content, emails and sales touches.
We can highlight optimal buyer journeys and the exact leads that either match these journeys, and these that don't. And we'll make it easy to automate parts of the journey that lead to closed deals.
You'll most probably find the new web visitor tracking feature useful already. And we can't wait to bring you additional insights on top of that soon.
Read more about web tracking for Pipedrive users
Latest posts by Andrus Purde
(see all)