Today we're glad to officially announce our HubSpot CRM integration. It's been fully vetted by our private beta users, and now also approved by the HubSpot Ecosystem reviewers.
Our goal is to help B2B marketers work closely with sales and help drive revenue. One crucial key to sales and marketing alignment is integrating your marketing and sales tools.
The first CRM-marketing automation integration we built was with Pipedrive (we're still the #1 rated app in the Pipedrive marketplace) and second with Copper (formerly Prosperworks).
HubSpot CRM was an easy third choice, as it is a widely used CRM. So now, everyone using the CRM can also make the most out of Outfunnel.
Why integrate HubSpot CRM with Outfunnel?
"The grass is always greener on the other side" is probably one of the most commonly used idioms of all time. Well, we're firm believers in "the grass is greener where you water it". Which is exactly why every customer relationship needs some love in the form of nurturing. And the most effective way to do that is with automated email marketing.
HubSpot CRM is a contact relationship management tool that offers a variety of features for free. Now you can power up your HubSpot CRM setup with Outfunnel's affordable marketing automation functionality to nurture those relationships and start driving revenue.
What can you do with the HubSpot CRM-Outfunnel integration?
If you're a HubSpot CRM user, you're spoiled for choice when choosing marketing automation tools. With hundreds of HubSpot CRM integrations out there, not to mention HubSpot's own Sales and Marketing suites, only one thing is clear: no tool or integration is the best choice for everyone.
Outfunnel is best suited as the marketing automation solution for SMBs that have both a marketing and a sales function.
How so? Let's say you're looking to implement email workflows or sequences for lead nurturing and sales support, but you don't need all the functionality HubSpot's Marketing & Sales Professional plans offer. And so you cannot really justify the 3-figure monthly bill that comes with the plans.
Outfunnel offers a lightweight marketing automation solution, complete with one-off emails and sequences just for your use case.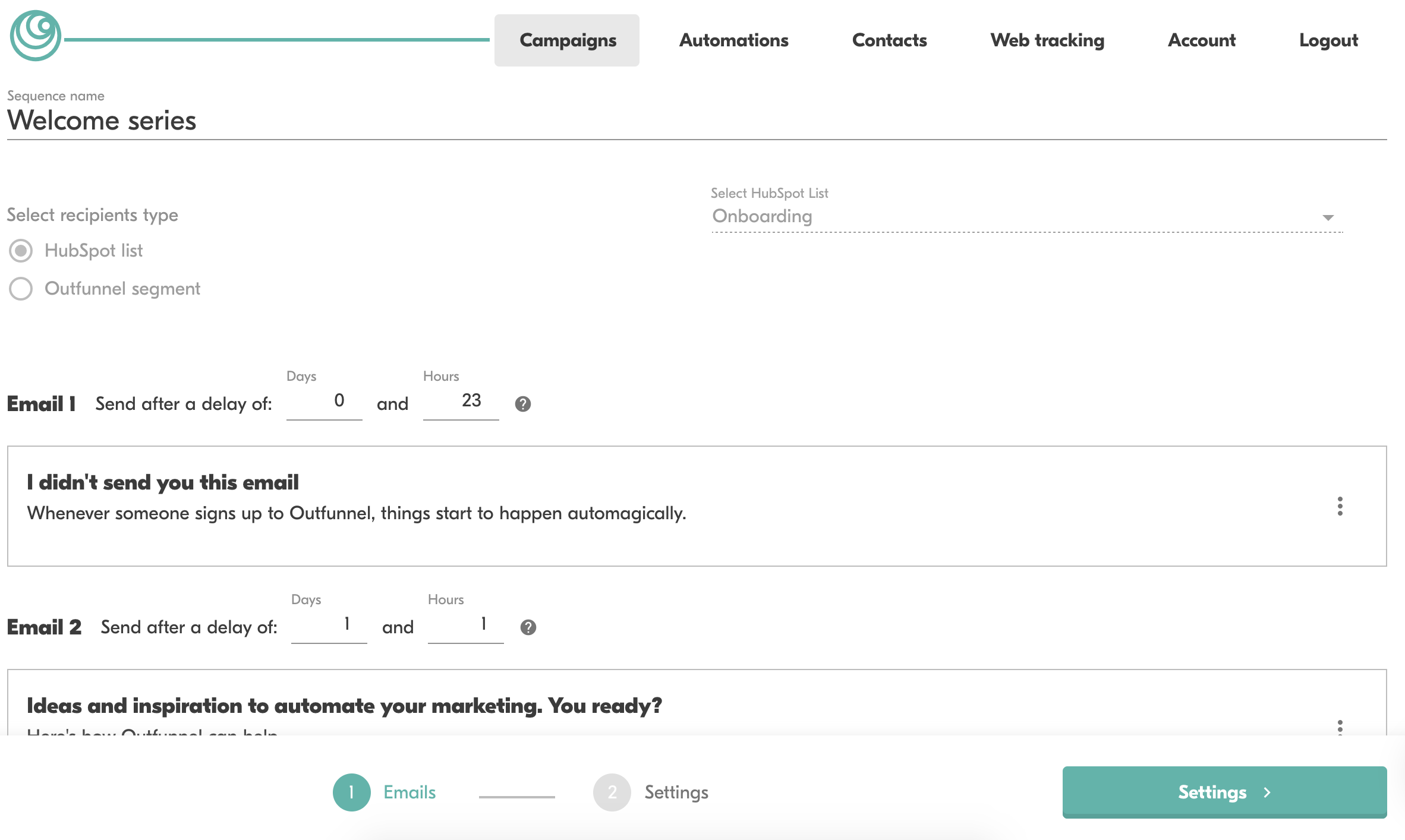 More specifically, once you set up the Outfunnel integration with HubSpot CRM, you can:
Send out automated email marketing campaigns to any HubSpot list.
See campaign engagement and web visits in HubSpot CRM.
Find your hottest leads with lead scoring, calculated based on email actions and web visits.
Track and measure your campaigns' impact on actual deals created and won.
Read more about automating your marketing with our HubSpot CRM integration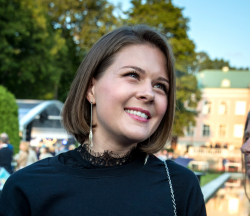 Latest posts by Katheriin Liibert
(see all)